Simms SolarFlex Guide Glove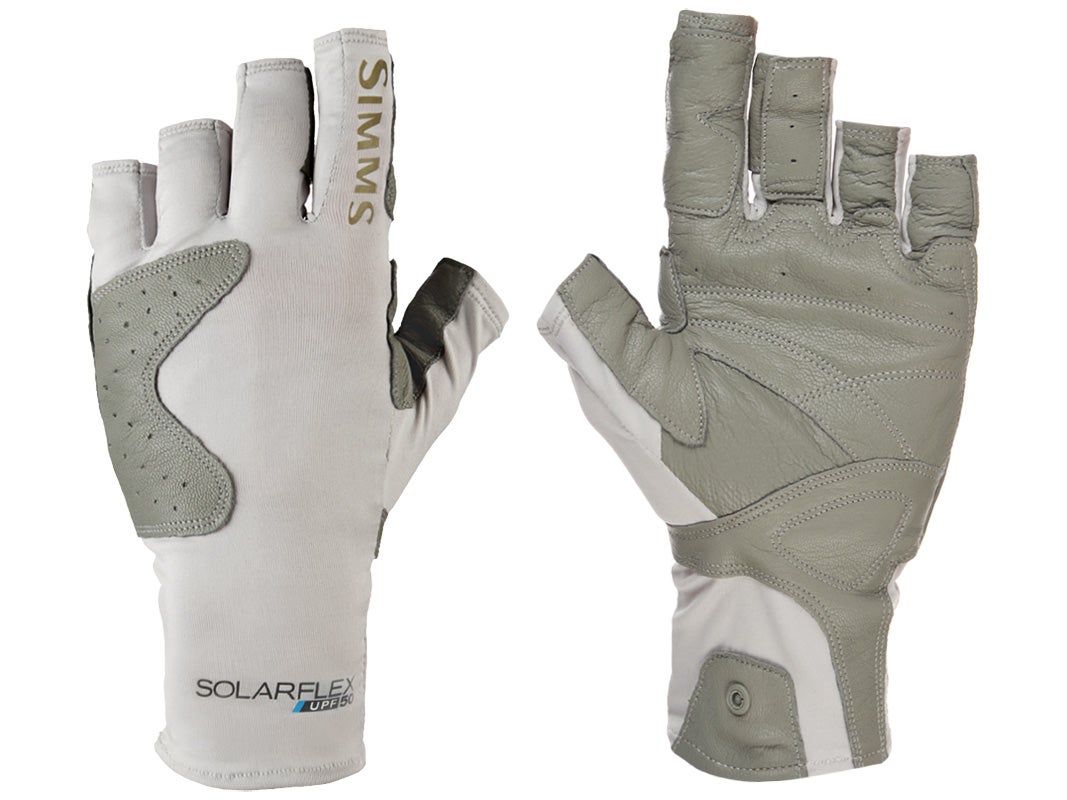 The Simms SolarFlex Guide Glove provides maximum sun protection for your hands against harmful sunrays and habitual fishing. Built with a SolarFlex UPF 50 stretch fabric, the Simms Solarflex Guide Glove offers extended coverage along the index finger, middle finger, and the cuff. For maximum tactility, the Simms Solarflex Guide Glove features a water-resistant goat leather palm that maintains grip – even when wet. An added benefit of the goat leather palm is the improved durability and defense against damage caused by fishing line and repetitive bass lipping.

For quick and easy removal, the Simms Solarflex Guide Glove has a loop on the middle finger that allows it to be taken off with a single digit of the opposing hand. In addition, the Simms SolarFlex Guide Glove comes with a convenient pairing snap that keeps them organized and neat. Like any rod, reel, or boat, your hands will last longer and perform better with proper care, so keep your paws pleased with the Simms Solarflex Guide Glove.

-UPF 50 Solarflex stretch fabric
-Full cover around cuff
-Water-resistant goat leather palm
-Extended coverage on index/middle finger and cuff
-Pairing snap
-Finger loop on the middle finger for easy removal

Approximate weight: 10oz
Customer Reviews
Comments: Great gloves, except they DON'T LAST! Glove come apart at the seems, I've gone through 2 pair
From: D. Turner: USA 1/26/16

Comments: These gloves are amazing! I spend a lot of time on the water filming as well as fishing & I do not go out on the water without them. They fit like a second layer of skin, extremely comfortable, & protect my hands from the elements.
From: Todd: Chicago, IL 6/14/15

Comments: Excellent glove for fly-fishing Surf perch!!! Fits great, comes off easy, and protects me from the sun!!!!
From: Mark: San Luis Obispo, CA 3/17/15