Skinny Bear "Mullet" Pro Series Football Jigs - $3.59

"Business in the front, party in the back." The Mullet Pro Series Football Jig is a unique jig with fish catching style. How could big bass resist the soft flowing motion of this mullet pulsating in their faces? Each Mullet Pro comes equipped with and Owner light wire hook for quick hook penetration and holding power and is dressed with a hand tied fine round living rubber skirt. Do yourself a favor and show these fish who's boss with the Mullet Pro Series Football Jig from Skinny Bear.
View Large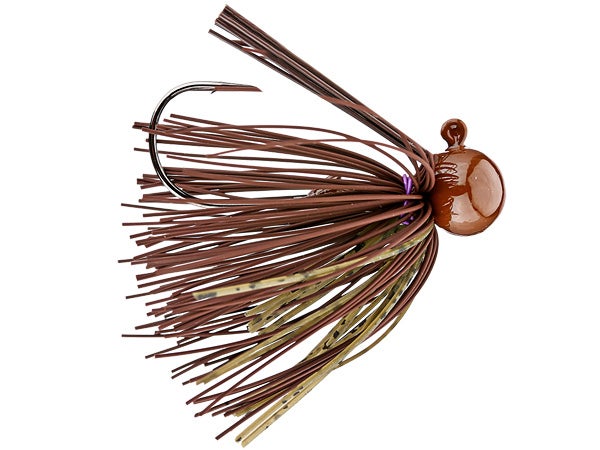 More Skinny Bear Jigs
Comments: These Jigs are the real deal, when you are looking for something that that is gonna catch fish on tough days in cold water this is it. My favorite is the Brn&Orange Barbwire in the 3/8. They Come through cover very well and are very very Durable.
From: Mark: WI 4/24/14
***Note: If you have questions about this product or need assistance with an order please email your questions to info@tacklewarehouse.com