Skinny Bear Shad Eye Jerk Bait 5.8" 3pk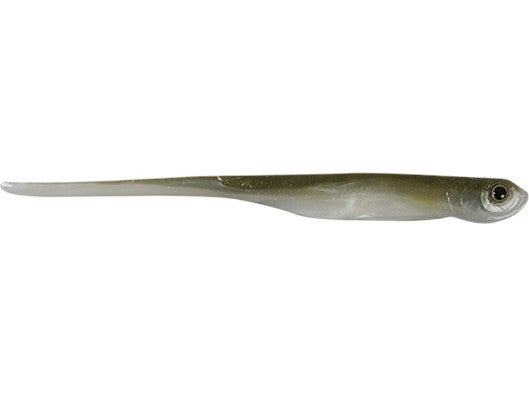 The Skinny Bear Shad Eye Jerk Bait is a 5.8" features a slotted body a long slender tail with a salted back. The action from a hand poured worm but the profile of a jerk/worm bait. It is possibly the most versatile bait on the market that can be fished in any part of the water column. It can be used on a drop shot, darter head, Texas rig, Carolina rig, shakey head or used as a trailer to a spinner type bait, etc. The irresistibly large profile of the bait is another tournament winner!
4 Colors
More From Skinny Bear Soft Baits
Customer Reviews
Comments:Skinny Bear Shad Eye Jerk Bait is incredibly life-like, so natural--colors, texture and action. Absolutely soft plastic lure perfection. Even though this bait is quite soft & supple, it holds-up particularly well. Having a belly slit for the hook helps a lot in this regard, a feature, curiously their Kick Tail Swim Bait lacks. Rest assured, the eyes of Shad Eye Jerk Bait remain intact and will not fall off, a common flaw of so many soft plastic shad/baitfish imitating baits on the market.
From:Matt: Massachusetts, MA