Smelly Jelly 1fl oz Scents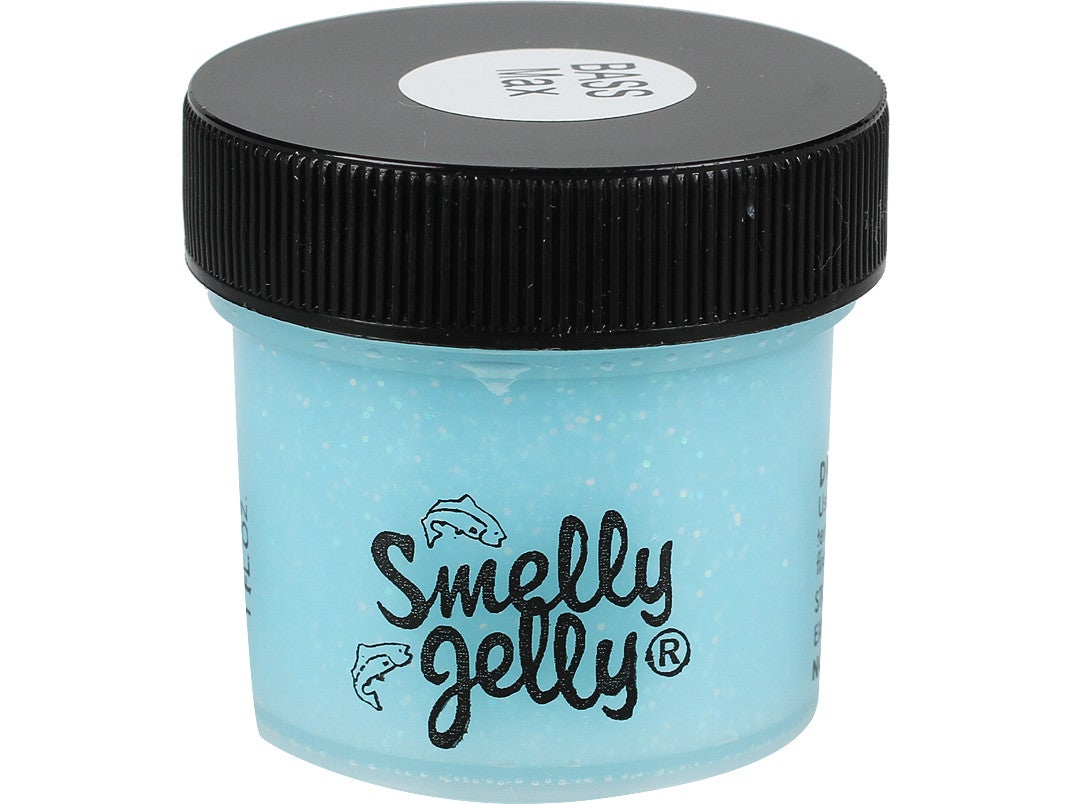 As soon as you open a jar, you know that fish can't help but smell this stuff. Smelly Jelly Scent is the pure essence of each bait mixed in a special jelly base with the consistency of Vaseline. This stuff really sticks to your lures. Try it on a jig, worm, or hard bait and experience a bass that won't let go. Choose your favorite scent, and see if it doesn't produce more bites. The Bass Feast is probably the strongest scent and one of the best sellers. Other favorites include Crawdaddy and Crawfish Anise. Try Nightcrawler on your worms and Shad Glitter on swimbaits and hardbaits.
8 Colors
More From Smelly Jelly Scents
Customer Reviews
Comments: The first time I purchased this i used it on small roboworms for dropshots & texas rigging. I can tell you the stuff really smells like really bad the only reason why I know of this is i left the lid open and it spilled all over my bag. The smell stayed after multiple washes so if durability is your issue don't hesitate this stuff works but i keep it inside two baggies just to be safe.
From: Dexter: Menifee, CA 5/8/15

Comments: I don't believe in any 'short cuts' with bass fishing, but there is a clear and huge advantage in using smelly jelly. Unfortunately, it's not as easy to find in stores as it once used to be. However, whenever I put this stuff on my plastics or even the swimbait tail, I have noticed a HUGE difference in bite to skunk ratio. I have gone hour without using the Smelly Jelly, and finally on the same night when I applied some on my plastic or swimbait tail I get a bite within 20-30 minutes with the same technique. I would say it helps about 20-25% somehow
From: Allen: Castaic, CA
Comments: I'd like to start by saying I am still learning how to fish for large mouth bass and I am always doing my homework to learn more and more about how to succeed in doing so. I learned that bass can smell much greater then a dog so by touching all my baits I realized a human scent can make a bass very suspicious. I did my homework on different kinds of scents and I seen how good reviews this smelly jelly is and how effective it was. The first day I went fishing with this product I have scene such a difference, not only did it block human scent it seemed to draw the bass in! I was bed fishing water was very clear and one of the bass I actually seen pick up the weight I had put smelly jelly(drop shot rig) and tried to take off with it! Don't hesitate to buy this, I got the bass feast and boy does it smell!

From: Johnny: Burbank, CA

Comments: Smelly Jelly is probably the best scent masker on the market. I've been using it for over a decade, and the little 1 ounce jars are just the right size for the various tackle bags I use (tubes, cranks, wacky, etc.) when I go light and solo. The gel really does stay on the lure for many casts, and it effectively will mask any bad scent you may accidentally get on your lure. I ran a little unofficial test a few years back with a friend: we both fished the same color 1/16ounce twistertails for crappie. I caught 25 fish using the jelly, he caught 5 on another product. That sold me for life. Give this stuff a try...it really works.

From: John: Jefferson, NJ

Comments: I have had a lot of luck with bass feast. It might smell bad to a human but to a fish it is irresistible.

From: Zach: CT