Smithwick Rattlin Rogue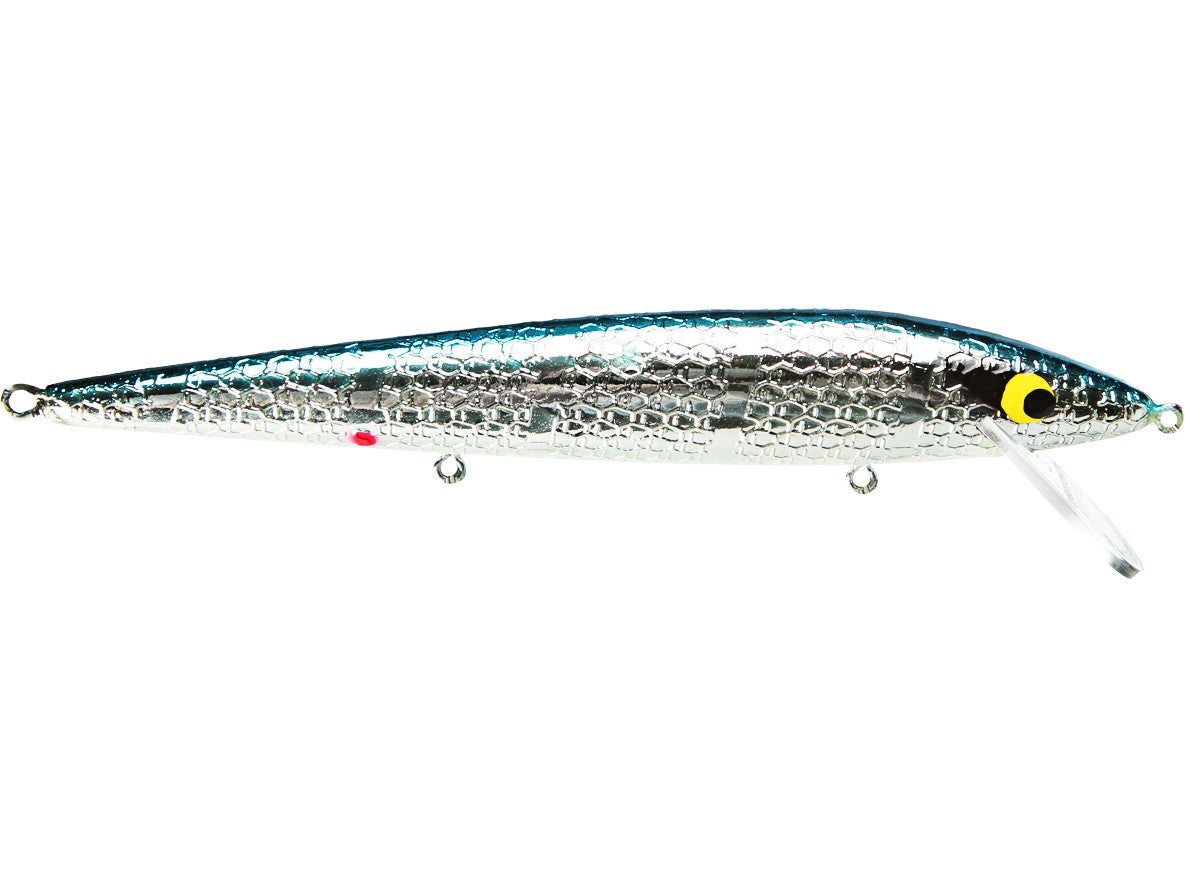 A classic bait that continues to be a favorite with bass anglers across the country, the Smithwick Rattlin Rogue is equipped with loud fish-attracting rattles and a wounded-minnow action proven to produce explosive strikes year-around.
For best results, Smithwick recommends allowing your Rogue to rest on the surface a few seconds before beginning your retrieve. Begin using short, snappy jerks of your rod tip, and vary your jerks from light to hard, slow to fast, short to long. Slow rolling the Rogue is also a good choice - allowing the Rogue to "wallow" along on or just below the surface with a slow retrieve. Available in several eye-catching, fish-enticing colors, the Smithwick Rattlin Rogue is just as deadly as it ever was - especially in the springtime.
| | | | | |
| --- | --- | --- | --- | --- |
| Smithwick | Length | Weight | Depth | Class |
| Rattlin Rogue | 4-1/2" | 1/3oz | 0-4ft | Floating |
5 Colors
More From Smithwick Jerkbaits
Customer Reviews
Comments: great beait!!!!!! has crazy strikes and catches alot of fish ive had it for a week and ive caught 10 bass on it already

From: FL
Comments: Great bait for cold water fishing. It suspends very well, unlike others that float up slowly. Have a pair of pliers with you when fishing with this. 3 big trebles to contend with

From: Chris: MA

Comments: I use this bait all summer long for river smallies and it produces the most vicious strikes that you could ever imagine! Three hard jerks and a quick pause and repeat, that cadence with this bait will get your arms ripped off! Clown and Tiger Minnow are the only colors you need but you'll want all of them!

From: Dan: Minersville, PA

Comments: great great lure i like all colors cachis'em in califofnia

From: Tyler: CA