Spike It 4" Scented Markers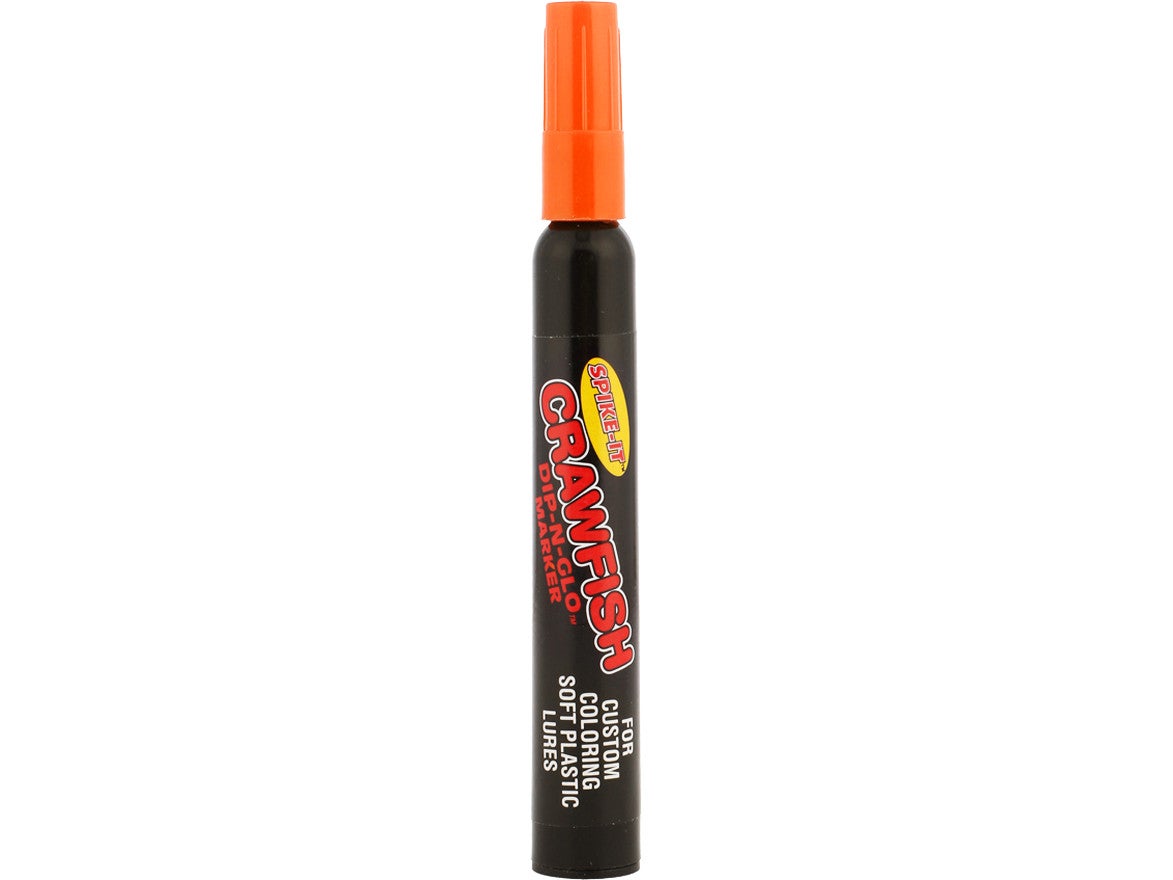 Spike It Scented Markers will quickly change the color and add scent to your soft plastic fishing baits. Spike It Scented Markers provides you with a complete lure customization so you can match the hatch. You will always have long lasting scent and color when using Spike It Scented Markers.
7 Colors
More From Spike It Markers & Dipping Die
Customer Reviews
Comments: been using these awhile now with good results on clear plastic. Need a shad imitation color please. I light silver or light gray
From: Charles: TX 9/3/16

Comments: If you wan to be more precise on coloring your baits this stuff is great & has a very strong garlic scent.
From: Trevor: IN 7/8/16

Comments: I use it primarily for coloring plastics. Some manufacturers shy away from making non-shad colors so I just buy a few bags of white or translucent baits and decorate them with Spike-It. Hot Pink is exactly what the title says, with time it slowly fades to Bubblegum Pink. Chartreuse, however, turns to orange within hours.
From: Peter: CA
Comments: Great for on the water changes. Turn that stupid white fluke into a masterpiece! Or pour some clear baits and get crazy. Just know...common sense here...dry your baits before you use this.

From: meatwad: markin

Comments: These markers are awesome, I've been using them for the last couple of years. The colors are bright and stay on plastics for long time. They make soft plastic lure customization a breeze and the garlic scent is strong and the bass love it.

From: Cole: Ames, IA

Comments: These are awesome! i got chartreuse and garlic. when i bought it, i didnt think it would have a good scent in it. but boy i was surprised! the garlic scent is STRONG. and the dye shows up well in the water.These make adding color to my plastics fast and covienent and hassle free. And at this price, Im gonna buy more.

Comments: My buddy brought the Chart.Garlic this weekend and I put it on a curlytail morning dawn worm and I hooked up first cast.They work
From: Brent: Yuba City, CA