Spro Bronzeye Baby Popper Frog - $7.99
Like it's bigger brother, the Spro Bronzeye Baby Popper Frog was designed to attract bass out of the thickest cover. Designed by Bassmaster Elite Series pro, Dean Rojas, it creates a subtle popping sound, and has a smaller profile to entice those pressured fish to bite. With the Spro Baby Popper, you can walk the dog, pop it, chug it or dead stick it. This smaller version casts like a rocket, and is weighted to land upright every time. The legs are made from living rubber, which you can also trim to change the bait's action and profile. The Bronzeye Baby Popper Frog is also backed with a sticky sharp Gamakatsu EWG 1/0 double hook for solid hook ups. Available in a variety of proven fish catching colors, the Spro Bronzeye Baby Popper Frog is the perfect lure to throw when the fish ignore larger topwater offerings.
| | | |
| --- | --- | --- |
| Spro Bronzeye | Length | Weight |
| Baby Pop | 2" | 1/4oz |
Comments: You can try the others but I know that these are the best poppers out there.

From: Mike

Comments: this is a great frog.You can change the hook out for a 4/0 hook and you will get more hook ups.

From: Trent: NC

Comments: I like the frog lure, seen bill dance through frogs and I thought why not a new spro UV frog? they should make it. I love new lures so I like more and spent most of my life loving lures. I want more lures like this frog but UV versions also. That be awesome for low light conditions. God bless you guys spro and TW forever! make some more new baits.

From: Alex: Kansas

Comments: It gets hung up on too much slop but it is overall a decent frog, i would recommend it for fishing ponds for sure. I give it a 4/5

From: Ryan: San Diego, CA

Comments: love the frog got a ton of bites but i think the hooks r too small im missed a ton of fish but i love the frog

Comments: A GREAT little frog, was really "hopping" to see if they would ever make a smaller popper. The only downside: Its an amazing concept however it certainly is not as well built as its older brother, rubber is softer and tears faster, 2 of my 3 swim/land upside down too.

From: Nathan: Niceville, FL

Comments: these little poppers catch big too. was on lake "o" and crushed them on the baby popper. caught 3 fish over 5 pounds and finishes with 22 pounds in an hour. a 10 pound mudfish ended the session when the hook broke in half. better than the big one.

From: Cracker: Boca Raton, FL

Comments: had four strikes off the pond with this bait. Good lure caught some good size fish. The pond has too much weeds so I needed to use this bait. Its works guys, buy one and try one out. Its nice frog bait. Pic the right color you like best. Good topwater action. Good luck!!

From: Alex

Comments: This frog is terrible!!!!! the little weight comes out of the bottom after 1 day of fishing!

From: Dan: Belmont, NC

Comments: This litte guy works great. Yes, it will get bites from smaller fish, but I have caught some bigger fish that want a more subtle offering than the traditional frog bait

From: Jacob: Atlanta, GA

Comments: One sweet little bait!!! I just got it and it's pretty small. It should be great for smaller fish that shy away from the larger frogs. I would recommend this to anyone that likes topwater
***Note: If you have questions about this product or need assistance with an order please email your questions to info@tacklewarehouse.com
View Large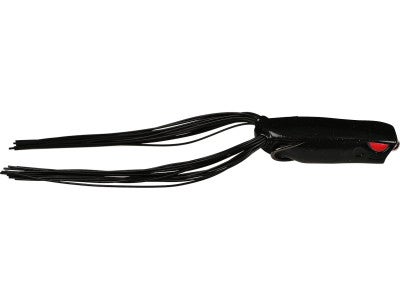 9 Available Colors