Spro Power Swivel With Hyper Snap 5pk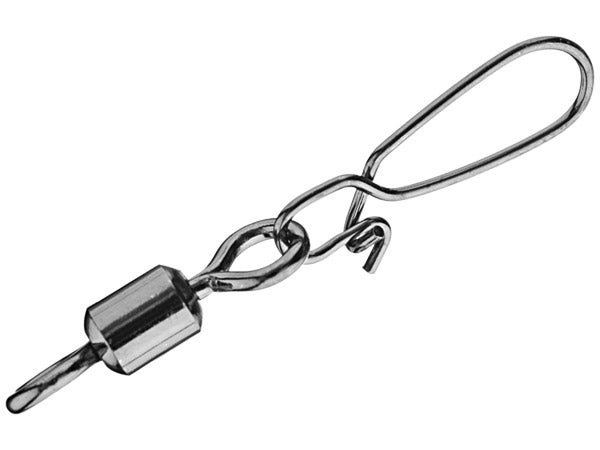 Perfect for keeping the twist out of your line, the Spro Power Swivel With Hyper Snap are also ideal for making quick lure changes on the water without retying thanks to the Hyper Snap. Durable and built to last, the , the Spro Power Swivel With Hyper Snap are perfect for a range of applications.
Place Your Order
More From Spro Terminal Tackle
Customer Reviews
Comments: Love these but I have lost quite a few fish & gear on the smaller #6 snap. The barrel size is perfect but it really needs a heavier wire snap. The light wire gets worn out quickly if you change lures often. Even a 3/0 EWG swimbait hook will get wrecked with a fish going crazy.
From: Ken: Worcester, MA 9/1/16

Comments: The "only" and I mean the only snap I will use is this one! Fantastic tool. A Finesse fisherman's dream and strong enough for the guys down south where the 10lbers grow. It's a little bit to figure out how to open and close them and you might loose the wire part once before you get it but stick with it. These are great. They're almost invisible and line twist is all but gone.
From: Chuck: NJ 1/7/15

Comments: These are by far the best snap swivels I've ever used. They are super strong for their extremely small size. I get the size 08s which are rated at 50lb. Because of their size and their round pull point, they have virtually no impact on the action of my lures, and the swivel helps prevent line twist. My only complaint would be that you have to be careful when opening and closing the snap. When the snap is open it can easily slip right off the swivel and get lost. But it doesn't take long to get the hang of holding onto the snap until your next lure is securely latched in. And as long as you close the snap properly, your lure isn't going to go anywhere. I use them all the time and I've never had one fail on me.

From: Dominic: NJ