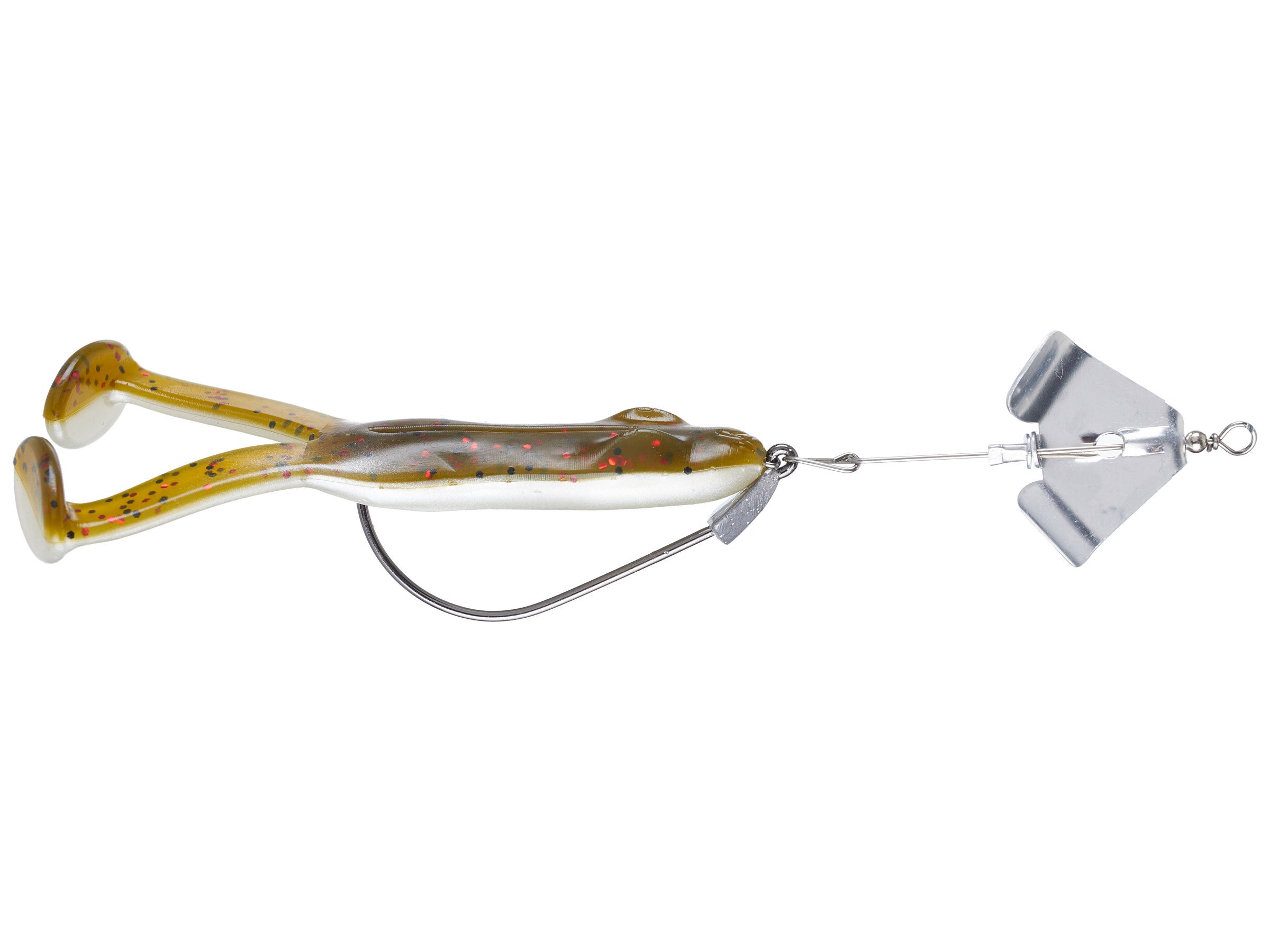 Take a close look at the Buzz It from Stanley and you'll begin to imagine the possibilities of this bait. Buzzbaits and soft plastic frog baits have been long time favorites of bass fishermen for years. The Buzz It is a unique bait that takes the irresistible commotion of both a buzzbait and a Stanley Ribbit and combines them to make a bait that will be sure to become a confidence bait of bass anglers for years to come.
Standard Buzz It. One buzzer rig and three Ribbit bodies. Bull Buzz It. One buzzer rig and two Bull Ribbit bodies.
10 Colors
More From Stanley Frogs
Customer Reviews
Comments: I love these things they don't cast far but I have no problem casting them and I have caught alto of fish on them you can put any plastic frog on them I throw mine any where you would throw a buzz bait. My favorite color is white.
From: Cody: Hayden, AL 10/16/14

Comments: I use this bait here in Texas and it has worked well for me. I agree it doesn't cast very far but one thing I did do once the frog bodies became too tattered to use I started using the old YUM buzz frog on this buzzbait and wow what a difference. I can cast farther and yep it still works, glad I kept those YUM frogs around.
From: Oscar: Mesquite, TX 7/26/14

Comments: ive had mine for a while now and havent caught a thing on it idk wat it is but ait just doesnt work for me!!

From: Colby: jasper G.A.

Comments: Bot the BullFrog color. Man these are hard to cast far. But still get slammed

From: Sonny: East Wareham, MA