Stanley Double Take Hooks 2pk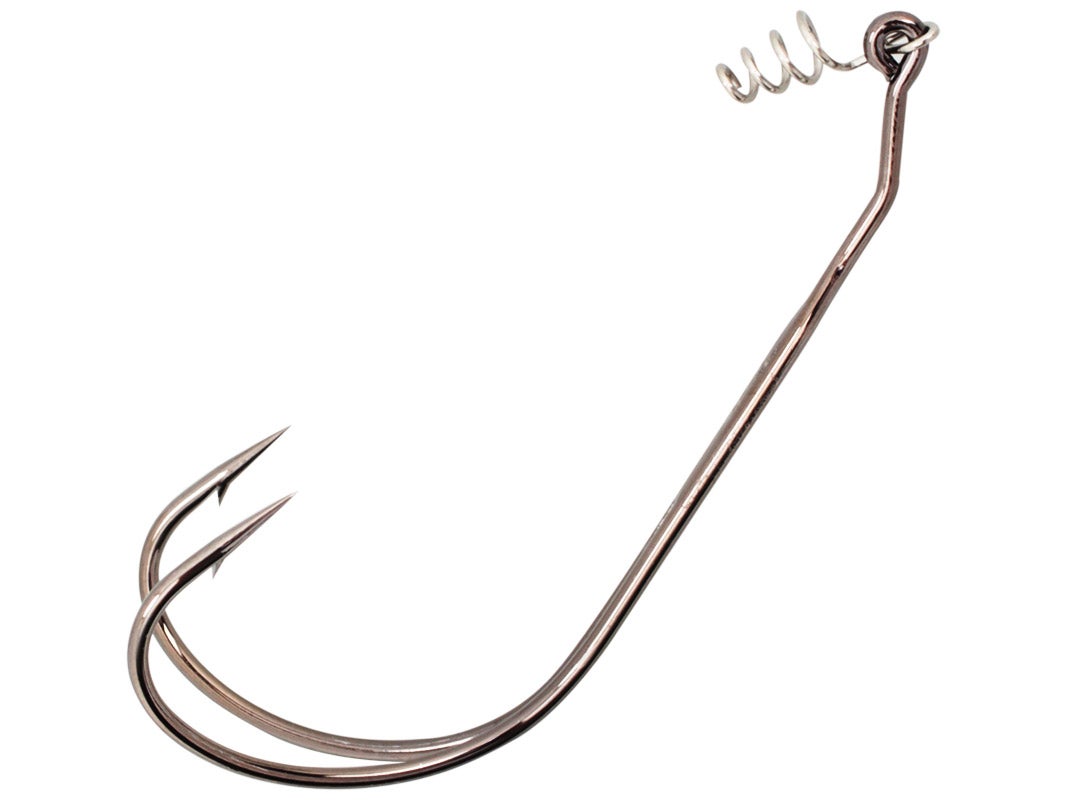 Doubling your chance of hooking up on a frog bite, the Stanley Double-Take Hook also features longer shanks to further reduce the likelihood of bass missing the hooks on the strike. Great in thick cover where its important to have an extra hook, the combination of the double hook design and longer shanks also make the bait more balanced and less likely to roll over at high speeds than with a single-hook frog-rig. Specially designed for use with the popular Stanley Ribbit, the Stanley Double-Take Hook will help you land more fish with any soft plastic frog bait.
2 per pack
Place Your Order
More From Stanley Frog Hooks
Customer Reviews
Comments: I purchased the 4/0 & 5/0 hooks. 5/0 is BEST. Heavy wire & fits the Ribbit perfectly. Hook up % is about 75-80%. 50 pound braid and a Dobyns 764 has been my set up. Great hook!
From: Tim: MT 5/7/16

Comments: 4/0 works with a Horny Toad. Expensive hook, but increased hook up % makes it worth it. I use about a foot of 30lb Tyger Leader to keep pike from breaking my line.
From: Dave: Hillman, MN 7/16/14

Comments: Can anyone tell me if these work good with z-man hardlegs frogs?

From: Colten: PA

Comments: These hook's are pretty good.I have had them bend a little when pulling some nice bass in through the grass.They are good and sharp though!!

Comments: great product,75% of my fish have both hooks in! great hook up ratio,not cheap but a superior hook,sticky sharp

From: Mike: Clearwater, FL

Comments: These really help keep your Ribbit from running upside down, and hooking fish in the tongue, which I had an issue with while using the horny toad hooks. Hook ups are solid, and I have not lost a fish using these.

From: Jeff: Crestview, FL