Stanley Hot Feet Ribbit 4" 5pk - $3.99
The Hot Feet Ribbit is a 4-inch soft plastic frog with uniquely colored feet. The feet create realistic "kicking" action with an added "flash" that looks, feels, and sounds like a live frog jumping across the water. Rigged with a 3/0 to 5/0 wide gap hook inserted into the body, the Stanley Hot Feet Ribbit cuts across the thickest grass where the biggest bass hunt.
Comments: once i ran out of horny toads this was the only frog i had left, im glad i ran out of horny toads. These were great ill be buying more of these 5/5

From: B: MI

Comments: I haven't tried every frog in the world, but of the many I have, this one is the best. Nice buzz, pretty durable, and it produces for sure. I get nervous when I see my bag is getting low.

From: Ian: Little Compton, RI
***Note: If you have questions about this product or need assistance with an order please email your questions to info@tacklewarehouse.com
View Large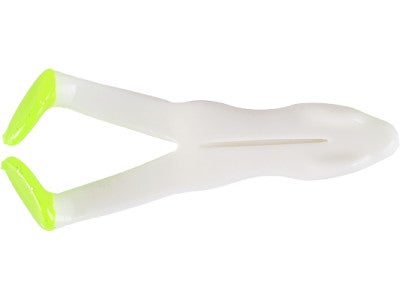 4 Available Colors
More Stanley Frogs