Stanley Wedge Plus Spinnerbaits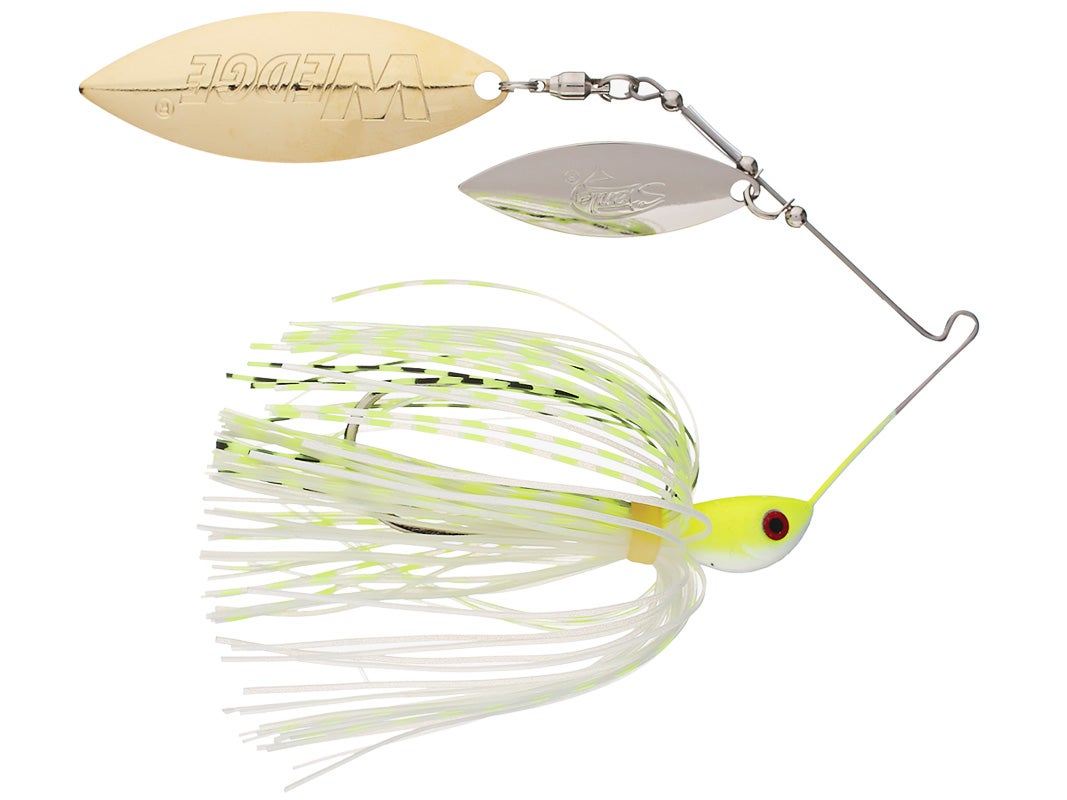 With the Stanley Wedge Plus Spinnerbait, you'll reel and feel this lure all the way back to the boat, if it makes it that far! The Wedge Plus Spinnerbait emits more vibration and flash than any other spinnerbait on the market. The specially designed Wedge blades taper down in thickness, which allows them to thump as hard as a Colorado blade and still deliver the flash of a willow blade. The Wedge Plus Spinnerbait also features vibrashaft stainless wire, super smooth ball bearing swivels, a realistic scale head with eyes, and a live action silicone skirt.
10 Colors
More From Stanley Spinner Baits
Customer Reviews
Comments: Only problem with this spinner bait is that the top blade came off after hitting it on some brush in the water poor metal quality.
From: Logan: St. Louis, MO 12/20/15

Comments: I've been using this blade for about a month now. On one bait I've landed numerous big largemouth as well as some giant stripers. The bait has held up well so far and shows very little signs of wear. My only quarrel is that the skirt slips down a little easier than I would like. For a willow bladed spinnerbait, this one produces plenty of vibration. This is a good quality blade.
From: Justin: SC 3/8/15

Comments: I have never trusted spinnerbaits that much but i purchased this because of hearing about its uality and i knew chartreuse and white is a good color i made a trip to a pond and caught 6 bass the biggest one being a 3 pounder. IT WAS AWESOME!

From: Matt: VA

Comments: I fish Rayburn and Toledo Bend a lot. For me, there is no other spinner bait for day use. Night fishing look at zorros.

From: Tim: TX

Comments: a great all around bait really out preformeds ome of the other spinnerbaits out on the market. bass love them

From: Aaron: Johnson City, TN

Comments: If i want to catch fish this is what i use. I've caught largemouth bass, striper, and hybrids with this, lots of fun. Only one problem the gold blade comes off after a while.

From: Miguel: Austin, TX

Comments: I like the bait. It has good vibration and flash. The only problem is durability; the top blade breaks to often.

From: Sean: Keene, NH