Storm Arashi Waking Crank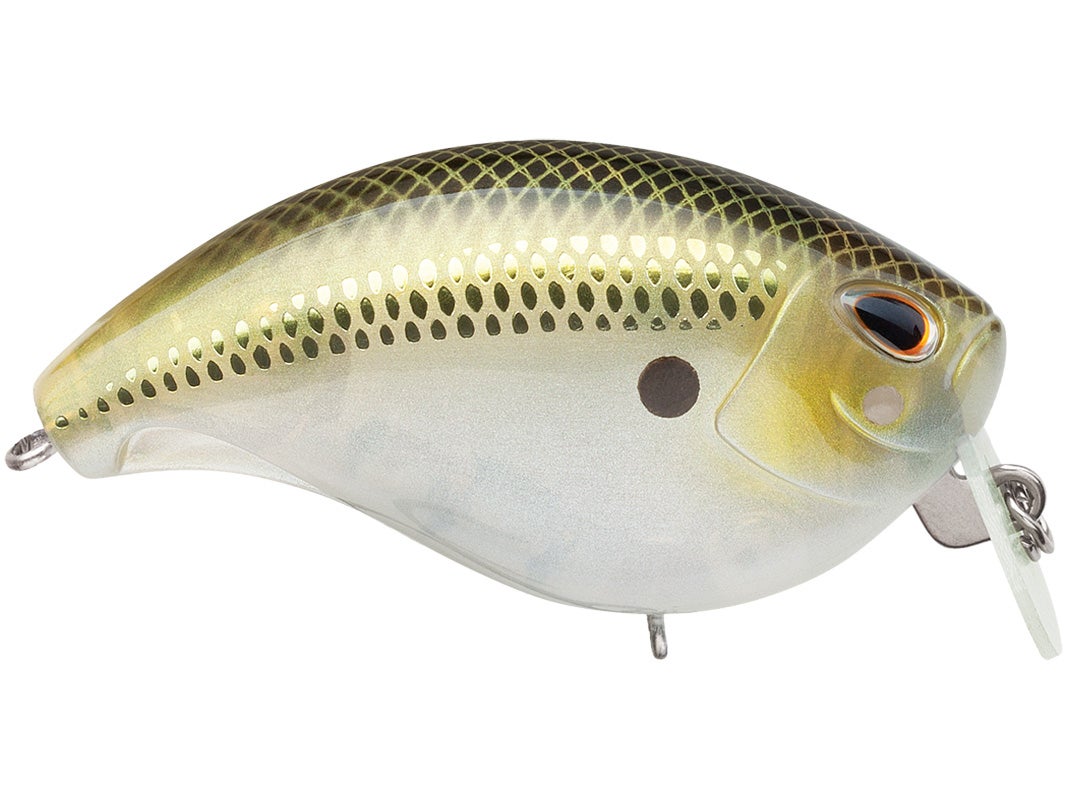 The Storm Arashi family has a new member, the Storm Arashi Waking Crank. Designed to tempt fish at-and-immediately-below the surface, the Storm Arashi Waking Crank features a wide body, thinned-out tail section, and specially placed grooves that all work together to create a pronounced wobbling action.

Employing Arashi's self-correcting line-tie, the Storm Arashi Waking Crank is capable of being fished painstakingly slow or incredibly fast, depending on fishing conditions. Also, Storm Arashi Waking Crank features the rotated hook hangers, which allow anglers to use larger trebles, if desired.

For enhanced disturbance, the Storm Arashi Waking Crank also features a super-loud, single-knocking rattle that alerts bass to its presence. Another great expansion to the highly praised Storm Arashi line of lures, the Storm Arashi Waking Crank offers a mouthwatering action that is sure to take the slack out of your line.
| | | | |
| --- | --- | --- | --- |
| Storm | Length | Weight | Class |
| Arashi Waking Crank | 2-3/8" | 9/16oz | Waking |
13 Colors
More From Storm Topwater Baits
Customer Reviews
Comments: These are decent lures but they do require a very slow retrieve. They have a tendency to "roll over" on the retrieve if you're not reeling slow enough.
From: Seth: Pittsburgh, PA 9/4/15

Comments: I fished this in my buddies 5 acre farm pond where I test all my lures out not just for catching ability but just to also practice with them. I fished it over christmas break and even in the cold weather it caught five very nice fish in a window of about 45 minutes. I can not wait to test it out it the warmer weather this spring and summer.
From: Chris: Spring, TX 2/24/15

Comments: after seeing this lure i decided to buy on in the black silver shad i have the arashi shad 3 and they work great and right out the package this lure works great caught a nice size largemouth at my local pond. the one thing i will agree with the other reviews on is that this is a bait that can not be reeled in fast a moderate retrieve is great because the bait has a tendency to skip on the surface but it is still a really great wake bait will be buying more in the other colors for spring.
From: Jennie: Morganton, NC 10/20/14

Comments: you must reel this bait slow or it will jump out of the water. When you do this it has a very wide wobble.
From: Tracy: Summerville, GA 9/8/14

Comments: Wow this bait is loud! Fish will have no problems hearing it coming I promise. This is a true wake bait that runs perfectly right on the surface. Has an extremely wide wobble that really seemed to tick the fish off. Fish were really crushing it when they were hitting. The bait I got, all 3 split rings were open and had to be replaced so watch out for that. Paint job scratches very easily also but all in all a very nice bait.
From: Bluebasser86: Gardner, KS 8/19/14