Strike King KVD Fat Baby Finesse Worm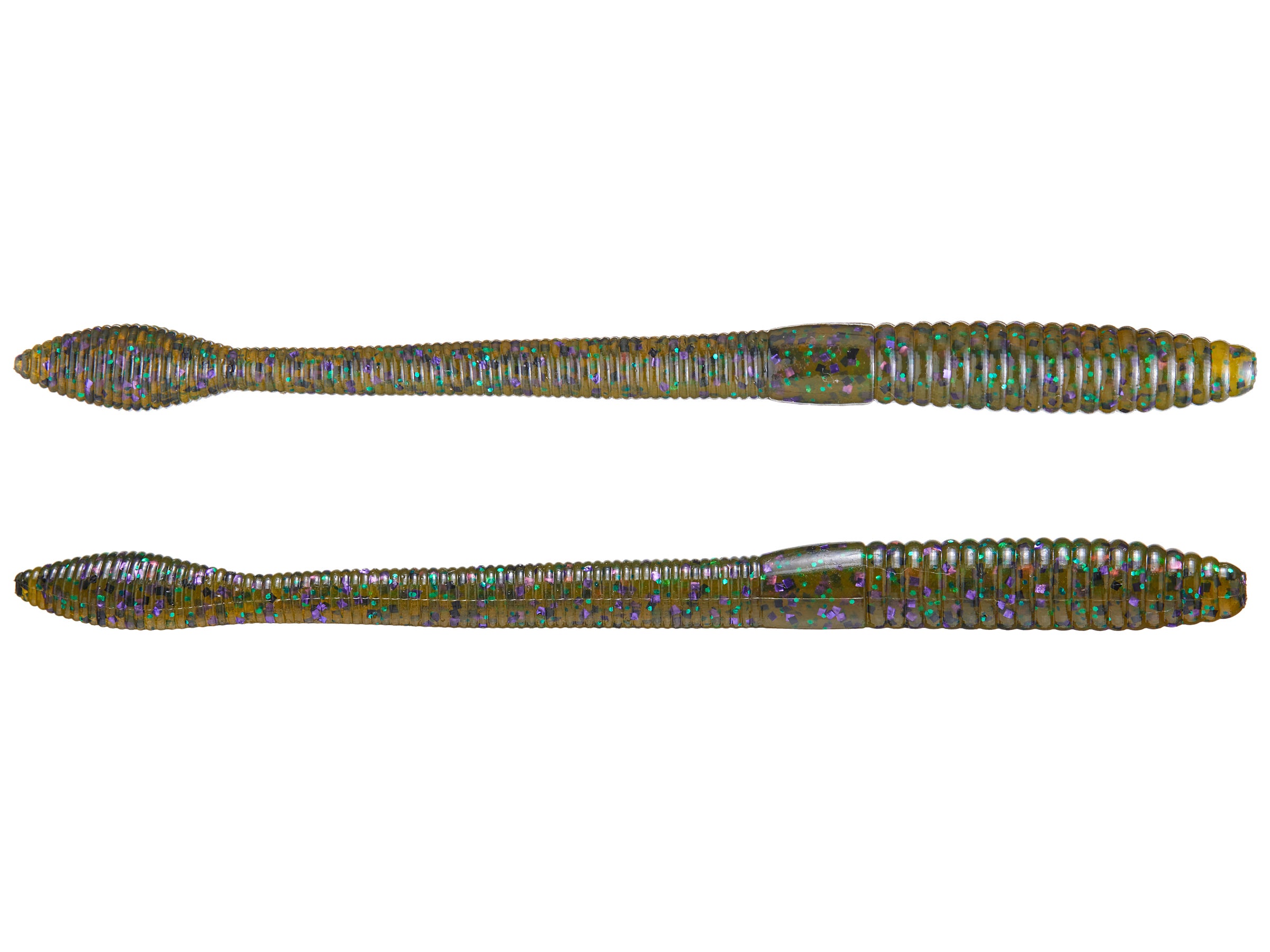 The Strike King KVD Fat Baby Finesse Worm features a slightly bigger body size than the traditional finesse worm. Shorter in length with a larger diameter to allow you to use bigger tackle, it still has a killer action. The oversized bulbous tail also provides more water displacement and helps facilitate its deadly action. Great on a drop shot or a shakey head, its also made with Strike King's Perfect Plastic formulation. Some of the softest, saltiest plastic ever produced, its also loaded with Strike King's exclusive coffee scent for added fish attraction. Available in a variety of colors, the Strike King KVD Fat Baby Finesse Worm is an excellent new additiona to any angler's tackle box.
13 Colors
More From Strike King Worms
Customer Reviews
Comments: These worms are the best I've used. used them at a pond i don't normally catch much at and i absolutely killed it, caught a ton.
From: Ben: Louisville, KY 6/11/14

Comments: My friend and I have been fishing this plastic all month the Green Pumpkin Sapphire and the Green Pumpkin Purple Gold. We've been Texas Rigging it w no weight and we've been putting them on Bass Magic Shakey Heads. We've been slaughtering the bass this whole month Aug13 now its 9-5-13. Attracts big fish as well as small on Shakey Head.

From: Mitch: Baton Rouge, LA

Comments: I LOVE this bait! I've caught 15+ bass in this time span: 5/26/13 - 6/1/13(today), I've burned through a whole bag of em', I'm just rigging them backwards (the body without the cupped tail will still faith bass), this is by far the best finesse worm I've ever used, I use it dropshot also on this worm, it's so cool, from 4" dinks to 5 pond full on fatties this currency gets it done!!!!

From: Ronnie: Ann Arbor MI

Comments: Absolutely the best Finesse Worm

I bought these because I liked the new tail Strike King put on these finesse worms. I took them down to Dallas for my first fishing trip of the season and absolutely killed them on this. The water was still cold and all the fish I caught were still very pale and lethargic. This was the ONLY bait that would catch them. Used them on a drop shot, shakey head and weightless T-Rigged. All caught fish!!!

From: Felix