Strike King Baby Burner Spinnerbaits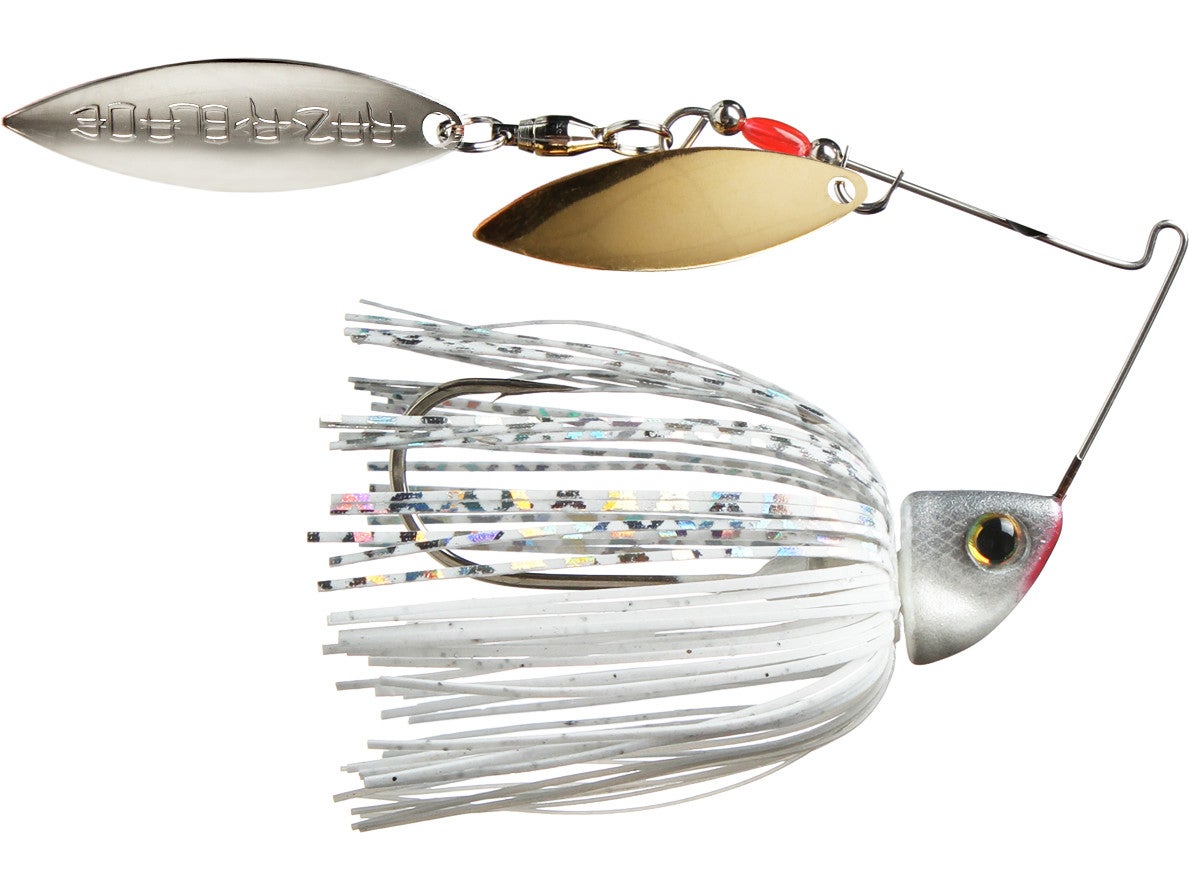 A great choice for clear water scenarios, the Strike Baby Burner Spinnerbait is a premium, down-sized spinnerbait weighing only 1/4-ounce. Built for speed, it's equipped with smaller versions of the Strike King RAZ-R-BLADE high RPM blades. These thin cut willow blades are designed to spin fast and cause less drag than traditional willow blades, and they also help keep the bait from rising to the surface while increasing flash. The shape of the Baby Burner's head also features extra weight on the hook shank to reduce drag and keep the bait running true, while a super sharp Gamakatsu hook seals the deal. Perfect for those times when the bite gets tough, the Strike King Baby Burner Spinnerbait provides the smaller profile you've been looking for with the performance you expect from Strike King Spinnerbaits.
7 Colors
More From Strike King Spinnerbaits
Customer Reviews
Comments: Killer spinnerbait, I have been crushing the bass in the mornings,afternoons and evenings. I love this bait,I present it by burning it until it creates a splash at the surface,and let it flutter, the BASS swallows it everytime! Will be purchasing more!
From: Rudy: Union City, GA 7/18/15

Comments: These little spinnerbaits are sweet! Brought my little sister out to a pond and when we arrived there were 3 other guys there, me and my little sister caught more then those guys in the first 30 then they did the hour they were there before us!! These things swim true, cast far, and most importantly they catch fish.
From: Jason: Oxford, PA 6/28/15

Comments: Good design, good colors, and stays tru. Becareful with the wire bends easy.

From: Mike: Norman Park, GA

Comments: This has become my go to bait. The 7/16 size is perfect. Compact yet heavy enough to get out there.

From: Clayton: Tulsa, OK

Comments: This is a great downsized spinnerbait for when the bite gets tough or you're looking to catch a lot of fish. The 7/16 oz size is awesome, and you can cast it super far. This is a very good spinnerbait.

From: Kyle: MI

Comments: i have been yet to try it but i picked one up a few days ago in blue shad color..been yet to try it cauze its still early and bass wouldnt be taking these kinda fast moving baits...no complaints

From: Shane: Hinsdale, USA