Strike King Buzz King Buzzbait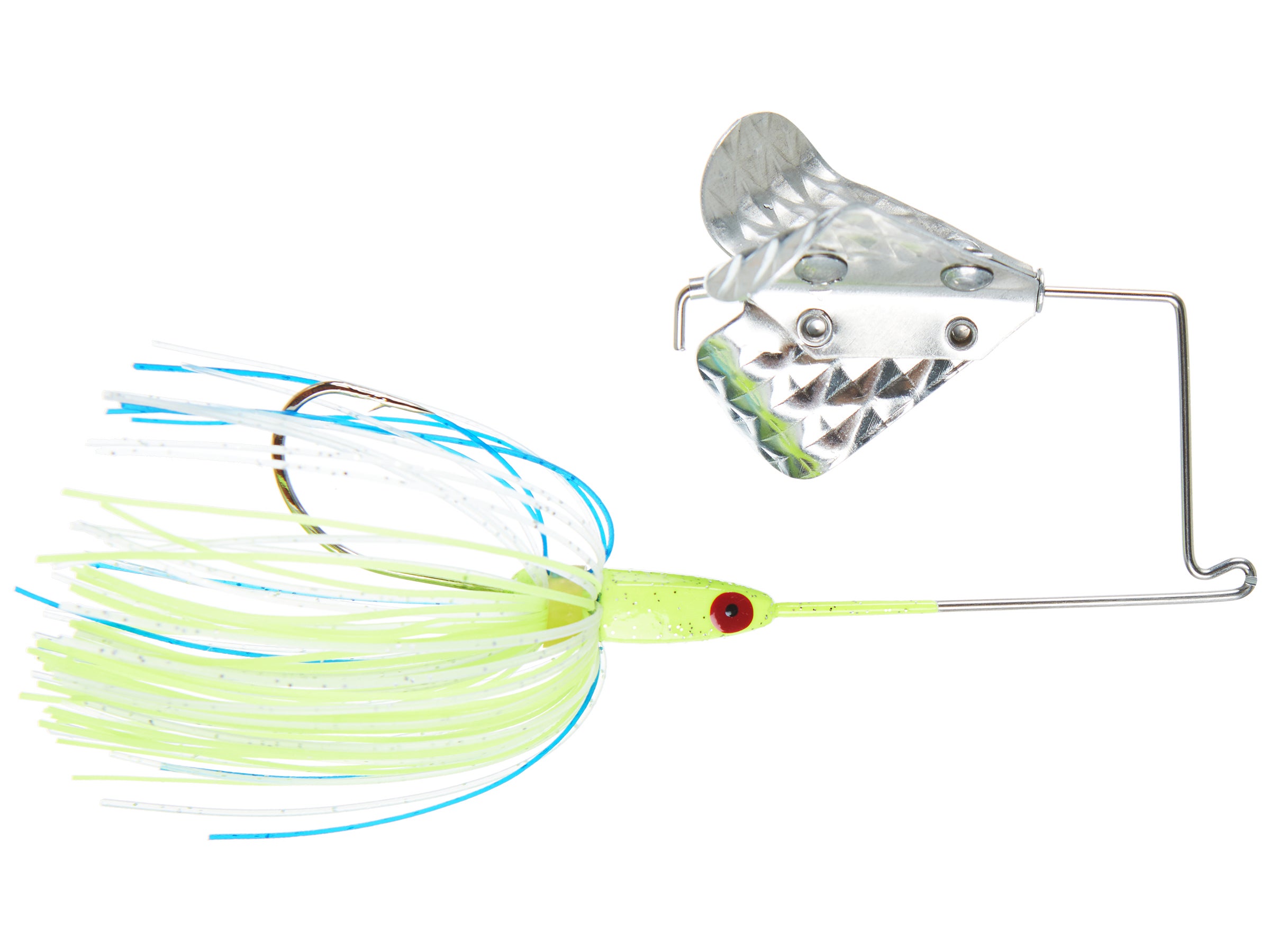 Offering a unique blend of squeakin' and spittin' action, the Strike King Buzz King Buzzbait tempts bass at the surface with a presentation that is not only attractive, but incredibly functional as well. Built using a big tri-wing blade, the Strike King Buzz King Buzzbait produces a tremendous spray and a distinct squeaking sound that is too interesting for bass to pass up. The tri-blade design also provides increased resistance, which allows the Strike King Buzz King Buzzbait to be fished at a slower speed, so anglers can focus in on strike zones and ambush points.
Designed with a Diamond Dust head & Diamond Dust skirt as well, the Strike King Buzz King Buzzbait has a streamlined profile that helps it get on plane quickly and slip through cover with ease. Offered in a number of classic bass colors, the Strike King Buzz King Buzzbait gives anglers a strong surface disruption that bass will kneel before.
4 Colors
More From Strike King Buzzbaits
Customer Reviews
Comments: This is the slowest buzzbait I've ever used, I add a hunk of plastic with it to keep it more buoyant and I can creep this thing along the top.
From: Will: Nashville, TN 6/16/15

Comments: At first I was really disappointed with this buzzbait before making significant modifications to it. I bought the 3/16 oz version with the hopes of removing the skirt and using a small swimbait trailer on it. No mater how much tweeking I ended up doing, it refused to run straight even with a perfectly lined up 3inch swimbait. Not enough weight in the lead head I'd assume and I'm sure it would run better if it were keeled. I ended up re-painting the head, putting on a far more lifelike skirt, adding weight to the hook shank, along with bending the blades out and realigning the wire. With the blades bent out more, the buzz makes a really nice subtle wake that can be retrieved slower than almost all buzzbaits on the market. With the modifications it might work about ten times better than out of the box and has got me a few nice ones. You get what you pay for, I just wish there were more tri-wing buzzbaits on the market.
From: Chris: Central Valley, CA 4/21/15

Comments: I've used the Strike King Tri Wing buzzbait for the past few years. I love the heavy gauge wire, it can withstand the toughest bass/fish. And the tri wing blade allows the lure to go super slow. The only point of concern is the advertised weight. My 3/16oz buzzbait weighs in at 3/5oz out of the box. I guess that the advertised weight is only for the lead head (not including all the tri blade and hardware). But overall I have no complaints. I've caught some very nice fish on them.
From: George: Springfield, VA 8/25/14

Comments: This is a cool little buzzbait if you ever need to downsize your buzzbait without switching to the flea sized version which sorta defeats the purpose because you can't cast the 1/8 oz buzzbaits on baitcasting equipment. I bought one of these in black & blue just to see what would happen and I was impressed at the performance and fish catching ability of this little lure. Because it has a tri-wing it sounds different and makes alot of bubbles on the surface. That day I took it home and painted the blade all black just to make it that much more appealing. Since that time I've bought the rest of these buzzbaits all in 5/16 oz in all the other colors and use these as backups to the big boy buzzbaits in my arsenal.
From: Oscar: Mesquite, TX 4/21/14