Strike King KVD Finesse Spinnerbait Colorado Willow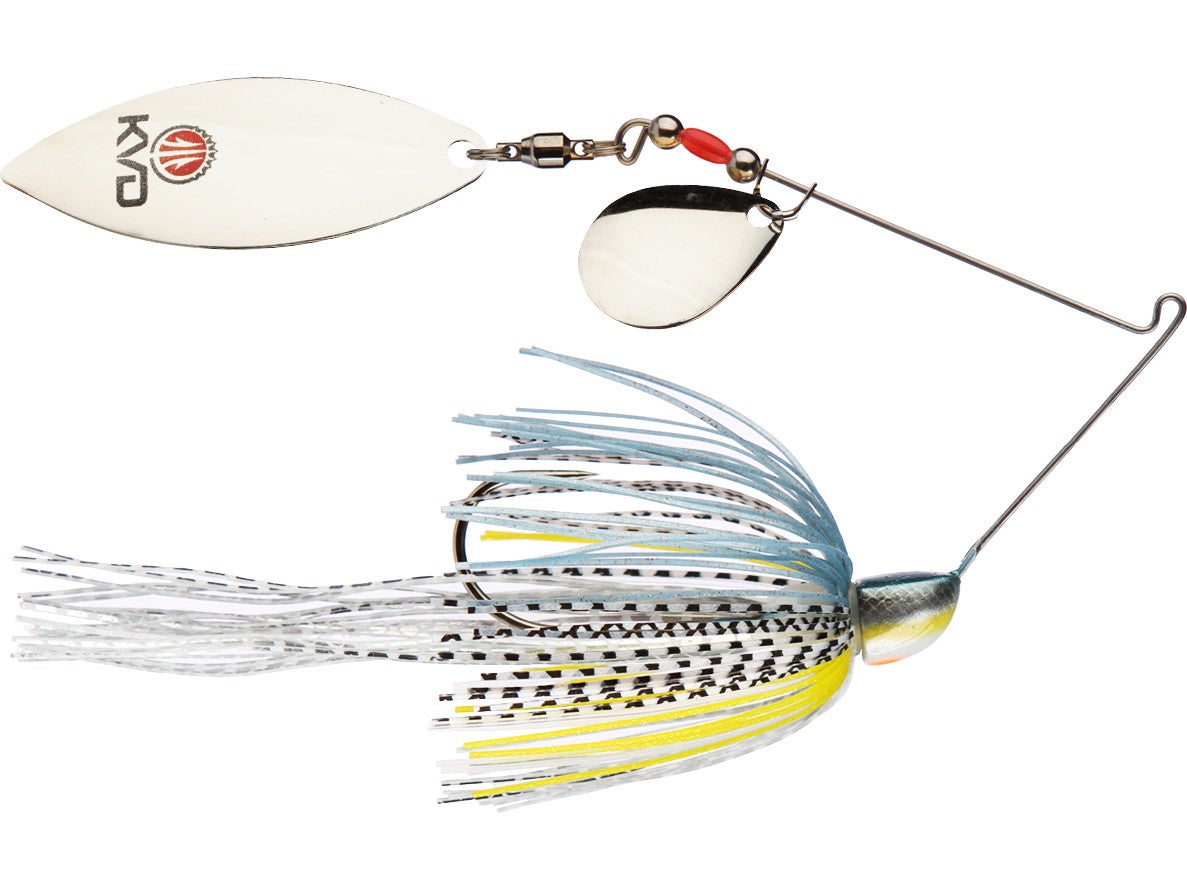 The Strike King KVD Finesse Colorado Willow Spinnerbait is the product of collaboration between the 7-Time Angler of the Year, Kevin VanDam, and the foremost lures specialists at Strike King in an effort to create a great all-around spinnerbait that produces in a variety of situations. The smaller, re-designed Perfect Skirt presents a more naturalized color pattern and a pulsing action that dares bass to bite. Made strictly with the high-quality components, the Strike King KVD Finesse Colorado Willow Spinnerbait is decorated with premium blades bearing the official KVD insignia, a choice ball bearing swivel, and a masterfully painted head. Personally tested by KVD himself, the Strike King KVD Finesse Colorado Willow Spinnerbait is a testament to attention to detail, garnished with personalized touches from one of the greatest.
9 Colors
More From Strike King Spinnerbaits
Customer Reviews
Comments: I caught 24 bass, 2 crappie, and 1 bluegill on this in 3.5hrs. Granted I was fishing a not so "pressured" lake stocked with Northern strain black bass. But that being said. This thing catches them! After the 17th bass I lost one due to the wire breaking. It is a finesse lure, that is the price you pay. But I'll take that all day! Happy fishing!
From: James: San Diego, CA 9/9/16

Comments: This is a well built, true running, durable, multi species catching machine.
From: Micah: WA 5/6/15

Comments: I have not been a big user of spinnerbaits until now. The fall is here & the fish up north in these clear lakes, seem to be a little gunshy. I picked up one of these spinnerbaits to try, as the standard baits i was using were not producing. This this rules. Largest fish right now is 3 3/4 which is no monster but the largest I have seen up north here on the west coast. A great product for sure. When i loose the one i have i will grab another.

From: John: Bremerton WA

Comments: This thing is going to be deadly up here in my neck of the woods!! Great design with the smaller profile skirt and frame. Sick of those other "finesse" spinnerbaits that don't cast, but even worse don't run worth a darn. This thing cast like a bullet and runs great too. Had to replace the Barrel Swivels. Seems like 1 of 3 swivels on all Strike King spinners don't spin, too bad cus those things are spendy little buggers.

From: Nate: Washington State