Strike King KVD HC Flat Side 1.5 Crankbait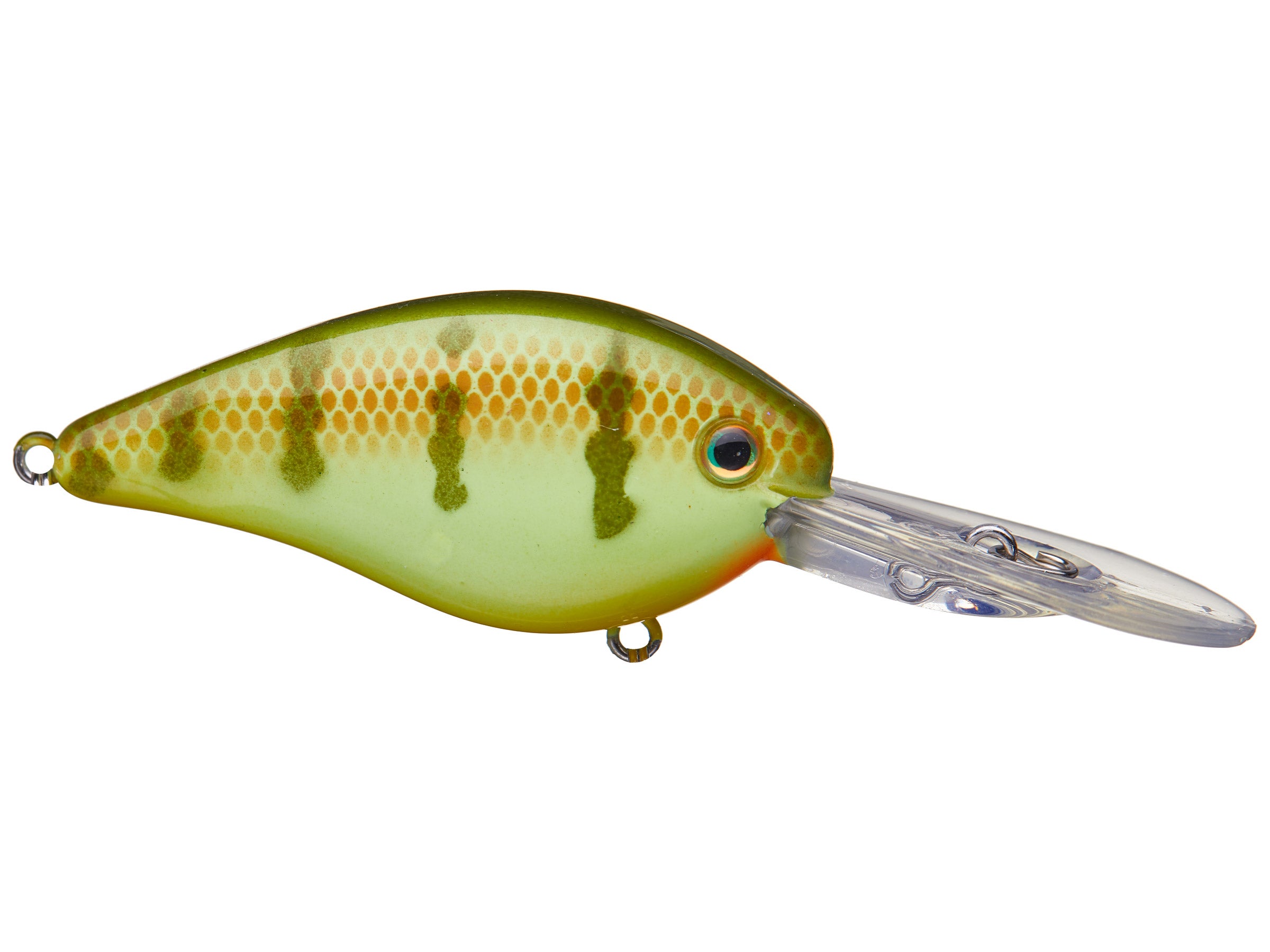 Designed by 4-time Bassmaster Classic Champion, Kevin VanDam, the Strike King KVD HC Flat Side Crankbait is built with a slender profile and flat sides that produce an erratic thumping action. Its flat-sided design is very similar to the tournament-proven Strike King KVD HC Square Bill, and is perfect for grabbing the attention of slightly deeper fish. In addition, the Strike King KVD HC Flat Side Crankbait also features realistic 3D eyes, and a beautiful chip-resistant finish that will last for many fish to come. Offered in a range of detailed colors, the highly effective Strike King KVD NC Flat Side Crankbit delivers tournament-caliber performance with the priceless input from one of the best to ever do it – Mr. Kevin VanDam.
| | | | |
| --- | --- | --- | --- |
| Strike King | Length | Weight | Depth |
| KVD HC Flat Side | 2-1/4" | 3/8oz | 8-10ft |
19 Colors
More From Strike King Hardbaits
Customer Reviews
Comments: This bait is awesome, it has almost the same action as the KVD 1.5 or 2.5 squarebills, but runs at the same depth as the big 8.0! I've had tremendous success on Lewis Smith Lake in Jasper, AL fishing for spotted bass with the Strike King 1.5 Flatside!
From: Christian: Lake City, FL 2/13/17
Comments: Threw this bait a few days for fall bass & came to enjoy it. Caught a lot of nice fish. It has a nice tight action, gets down to about 8 feet on 12lb floro. Only downsides is that its a bit light so you can't cast too far & the hooks, as with most strike king cranks, are not the best. Can't go wrong for 5.50 though.
From: Matt: Kalamazoo, MI 10/6/15

Comments: Love this crank under high pressure situations and also like to have one rigged up along side squarebills for that 5-8 foot range that I can't hit with a squarebill. Chartreuse perch is the deal!
From: Erik: Lake Wylie, SC 3/17/15

Comments: I got the clearwater minnow took it too a new lake and caught a 6lber. I have also has a few fish choke it better than any other crank I've had.
From: Eli: Chesapeake, VA 11/8/14

Comments: Bought two of these to try out and I was horribly disappointed. The first one I tied on was out of tune and that's normal for new cranks. Took me a few casts to get it to run true. After about five casts it was out of tune again. For about 15 minutes I tried getting it to stay in tune but it would always wander back off after a few casts or after being bumped in to a rock or stump. Same deal with the other one. Not sure if I just got a couple of lemons or what. It may just be this style that does it because I've never had any other problems like this with SK lures.
From: Brian: AL 5/6/14
Comments: The true workhorse of cranks. KVD proved that the fanciest paint jobs are not what catch fish. Tip: The eyes tend to come off. I take them off when new and use a dab of superglue to make sure they stay put. Hooks are decent but I always go with KVD Triple Grips with these. Great crank, great price!

From: Steve: NJ

Comments: Tried these out over the past week and caught a few fish (despite being in midst of late summer patterns). Decent thump/action (similar to a series 5) but less than Bagley and some of the Japanese flat square bills. Large bill for the size of bait. Very bouyant/rises fast, max depth was 6' using 10lb FC, larger front hook upgrade helped some. Packaging states 3/8 oz, but seemed a bit difficult to throw in the wind (body shape/wt placement?).

From: G Man: Tarheel Country