Strike King KVD Perfect Plastic Baby Rodent 3" 8pk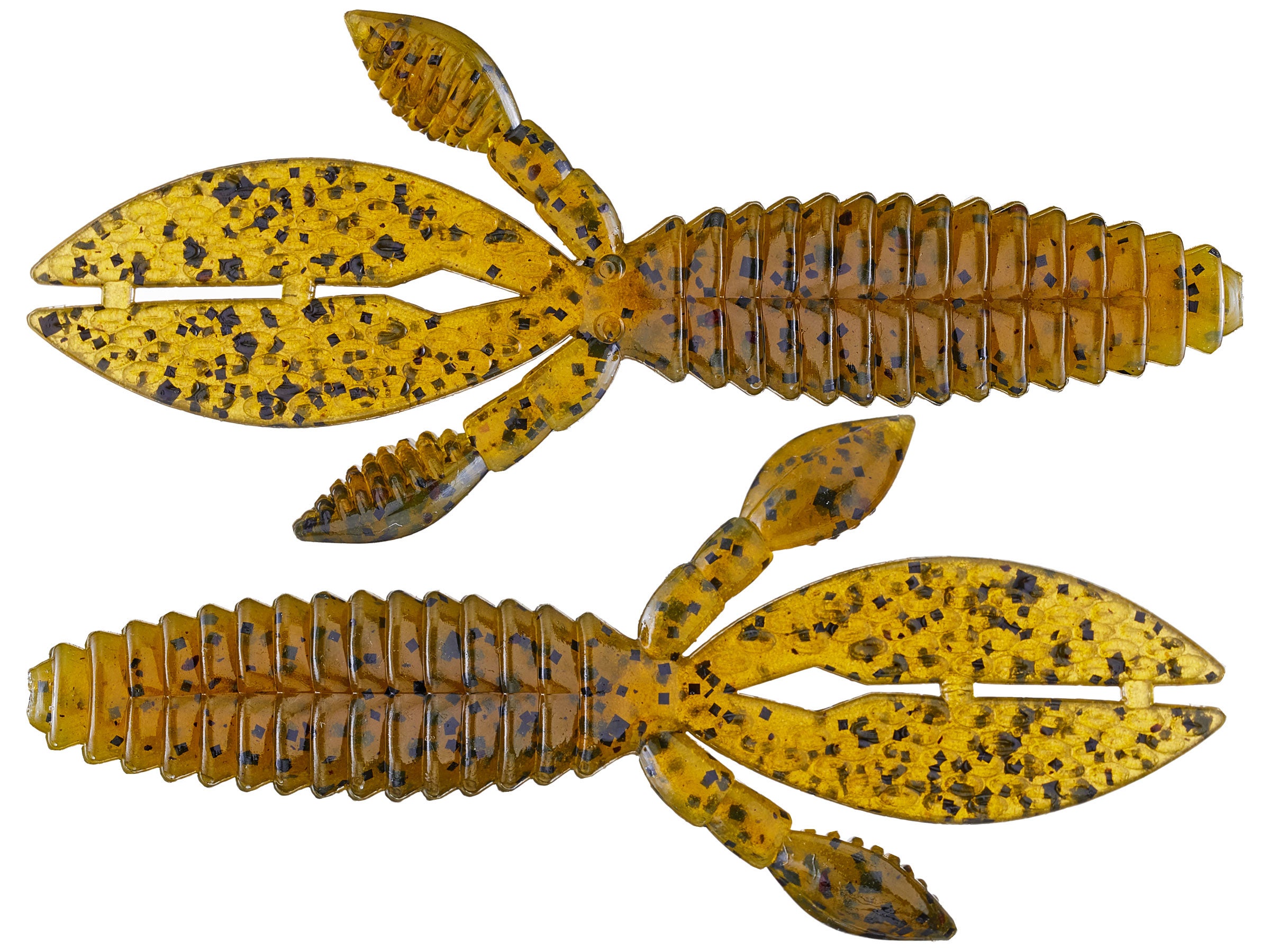 A smaller version of the original, the Strike King Perfect Plastic Baby Rodent is designed for flipping heavy cover and pitching mats. Great for clearer water situations or places with a lot of fishing pressure where throwing a more compact presentation can be the key to getting bites, the Baby Rodent offers a more appetizing, snack-size profile. Also featuring the best blend of soft plastic ingredients thanks to Strike King's famous Perfect Plastic formulation, this allows Strike King to use large amounts of salt yet keep the bait soft and pliable. Coffee Scent also adds to the Strike King Baby Rodent's appeal, masking human scents and oils for more bites and longer hold times.
9 Colors
More From Strike King Craws And Creatures
Customer Reviews
Comments: Probably the best beaver baits for hook up percentage. They are super soft. Problem is with price, quantity and of course durability. Went through a pack of 8 in no time and the appendages get nibbled off by perch and bluegill. If they were free this would be my beaver of choice.
From: Nate: Pasco, WA 7/23/14

Comments: This is my go-to jig trailer. I only use Hack Attack jigs but never found any solid trailers. This is the key to all of my trailer problems. I fish this also t-rigged and works wonders. Durability no for t-rig but yes for jig.

From: Matt: LA

Comments: Great bait that will get lots of hits. I like to rig it weightless on a 3/0 ewg and just give it light jerks to get it off the bottom. They are very soft and you will lose some appendages, but it's well worth it. Blue craw color all the way.

From: Rich: NJ

Comments: Great flipping bait. My go to. Flip it under docks and submerged cover. Durability not great but scent and colors are great. Favorite colors are candy craw and green pumpkin

From: Jake: WI

Comments: baby rodent + shaky head = countless hours of great smallmouth action

From: Brad: PA

Comments: Way to fragile.

Comments: Great little bait to shakey head. Softer than RI Smallie Beaver and the coffee scent seems to make the fish hold onto it a little longer. They do tear up fairly easily but have been very effective for me, especially in tournament situations.

From: Geoff: Elizabethtown, KY

Comments: These are great baits if you wanna catch a ton of fish. Maybe only one out of six will be keepers though. Go with the bigger versions. The bigger ones are one of my go to baits.

Comments: Defiantly smaller that expected i only like to use it on a Shaky head and a tiny skipping rig.

From: John: Batesville, IN
Comments: this is one of the best bait that any one can you just flip it under docks

From: Charlie