Strike King KVD Perfect Plastic Game Hawg 4" 8pk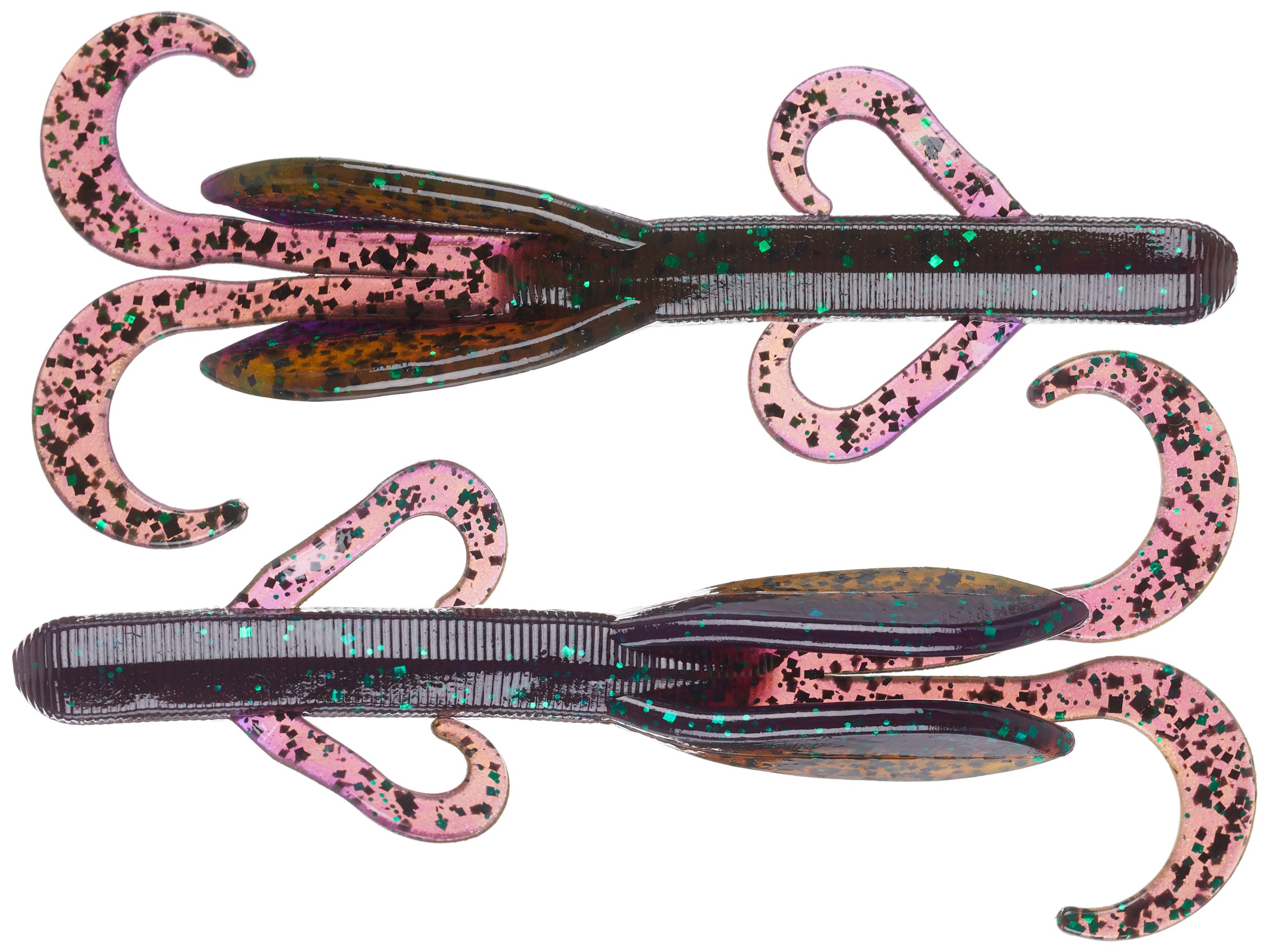 The Strike King Game Hawg is a favorite creature bait among the Strike King Pro's. Designed to be fished using a Texas rig or a Carolina rig, the Game Hawg's legs and flappers move with the slightest twitch of the rod tip. The Game Hawg contains the world's best blend of soft plastic ingredients! This allows the use of large amounts of salt yet keeps the bait soft and pliable. The Coffee scent masks human scents and oils aiding in longer hold times increasing your hook-up chances.
Click here to see some video on Strike King baits with Phil Marks at ICAST '08.
10 Colors
More From Strike King Craws And Creatures
Customer Reviews
Comments: best creature bait I have fished my favorite color is junebug & for smallmouth amistad special you will not be disappointed with this bait
From: Ethan: IL 1/11/16

Comments: best soft plastic bait I have ever used. you want to catch quality fish this is the bait for you
From: Double Treble: Bristow, IN 4/10/15

Comments: great bait love these things very good bait and has amazing action just wish were a little more durable like the brush hog but still a great bait anybody can catch fish with.
From: Brigg: Arlington, TX 1/18/15

Comments: This is a great hog bait. Its very soft and comes loaded with coffee scent. On my first outing with the game hog I caught a 2lb bass within the first 15minutes of fishing at a highly pressured pond. Went back to the store the next day and bought 3 more bags ! The zoom brush hogs are more durable but I think the game hog is softer and has more scent making it more appealing to fish. Two thumbs up!
From: Jordan: RI 8/30/14

Comments: Sweet bait.. it works like all other reviews say.. rigged on a 3/0 hook with a 1/4 tungsten weight. as for colors I can't say.. they all work
From: Peter: NH 7/1/14

Comments: I have this guy in the Green Pumpkin flavor, and it has some great action. I fish worms, craws and other creatures but for some reason the fish hit this guy harder and faster then any of my other soft plastics. The only down side is that even though I getting hit by smaller fish these get ripped up pretty easily. But a up side to that part is they can make an awesome trailer for jig fishing.

From: Sean: OR

Comments: The bass just flat eat these things up I have better luck with these versuses the Brush Hogs. Wish they were a bit more durable but O well.

From: Lance: Livingston, TX

Comments: Love it, nuff said. Cali Craw #1

From: Cullan: Conway, SC

Comments:Comments:Beats the brush hog by a mile. Every twitch of the rod makes the tentacles move. This is a very versatile bait.
From:Cory: Crossett, AR