Strike King Pro Model 5XD Crankbaits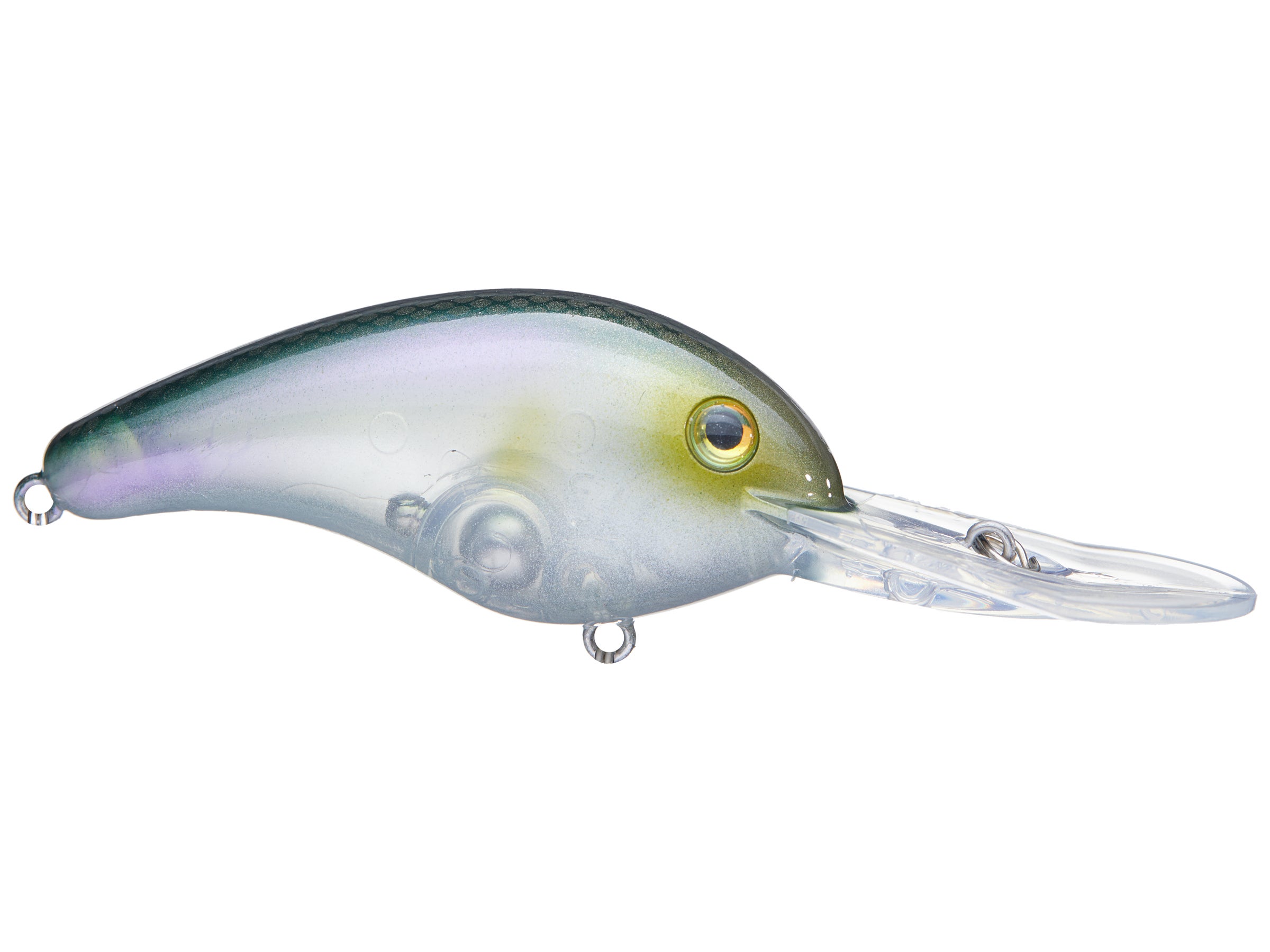 Designed to dive 4-5ft deeper than the standard Series 5, the Strike King Pro Model 5XD Crankbait features a newly designed bill that allows it to get down to depths of 15ft. BASS Elite Series pro, Kevin Van Dam, helped significantly with testing and refining the 5XD, and it also ended up being one of the main baits he used to come from behind in the final Post Season events at Lake Jordan and the Alabama River - and claim the 2010 Bassmaster Angler of Year title. Available in multiple colors, the Strike King Pro Model 5XD Crankbait delivers another proven way to target those deep fish.
*Please Note: Actual colors may vary slightly from images shown.
| | | | |
| --- | --- | --- | --- |
| Strike King | Length | Weight | Depth |
| Pro Model 5XD | 2.5" | 5/8oz | 15ft |
37 Colors
More From Strike King Hardbaits
Customer Reviews
Comments: This is a very good deep crank, one of the very best on the market. It will dive past 15' on 10 pound fluorocarbon, and has a very good action and deflects well off rocks and other obstacles. It's not a huge crank either so it's good for clear water and finicky bass that might find a 6xd a little overkill. The colors are awesome as well. Catches everything from 12 inchers to 7 pounders.
From: Tyler: Grand Junction, CO 5/23/15

Comments: Cheap, dives to 15ft on 10lb fluoro, gets down quick, casts a mile, decent hooks, rattles, good color selection, what more could you want from a deep crank? This bait is responsible for my PB Smallie and I lean on it in the late summer. For some reason I can feel the bottom better with this bait than I can the 6XD as well. Broke the bill on one when a fish came unbuttoned at the boat and the lure hit the boat. Stocking up now!
From: Ryan: East Wenatchee, WA 9/17/14

Comments: I purchased the neon bluegill, gizzard shad, Tennessee shad, and the ever-popular sexy shad colors of this bait and I could not be more pleased. When I am out deep cranking ledges, these will come through for me in big ways. It can take you from catching nothing to catching 5 and 6-pounders in near miraculous fashion. Buy a few of these in colors that suit your fisheries and try them out. If you do any deep cranking at all, you will likely not be disappointed.
From: Matty: KY 7/20/14

Comments: thanks strike king for making lures that are affordable and still catch fish but please charge 3 cents more and put the eyes on with glue that with hold. i threw a 5xd for 2 min. caught a 10in. and shook off an eye so now i gotta hope they come from the right side haha.

From: D: NC

Comments: Sick bait, totally worth the money. I fish on lake conway, hit some deep schools and suspended bass. Caught 7 within 5 minuets all of them keepers. Even caught 2 in one cast.

From: Daniel: Orlando, Florida

Comments: has amazing action to it! Goes down to 15ft easily! Great bait

From: Alex: Detroit, MI

Comments: Excellent bait. I have relied on this bait and the 3XD all summer. They all run perfect or near perfect out of the box. Buy a bunch of them because it is absolutely impossible to get these back into tune if they start to side-wind. And you will be disappointed if you dont have an extra in your box. They stay in tune really well but once they are out they are trash. Strike King has done a great job with these baits, my LCs and Spros are getting very dusty. I don't see any need to change out the hooks on these either, they are big and sharp.

From: Nathan: Pasco, WA

Comments: i have never been into strike king until i got these crankbaits. the first night i fished with them me and my buddy had 16 ppunds in about 2 hours. i have also caught stripers on these baits including a 13 pound hybrid. awsome fight. strike king, keep it up

Comments: Gets down quickly and cast pretty well. About 2/3 run true out of the box. They tune and stay tuned better than Rapala's DT-16 bait. I have yet to achieve 15 foot depth on a cast without my rod under water but I am familiar with the gimmick.

Comments: I was never a crankbait guy until last year. I started throwing these baits and fell in love with them. I am also a hardcore SK fan and I love fishing deep ledges and breaks with these baits.

From: Aeolian: Kalamazoo, MI

Comments: The standard series 5 & 6 baits are killer. Looking forward to this one on Lanier & Guntersville!

From: Curt: Georgia, USA
Comments: Great lure. I'm a crank guy and this crank catches a lot of fish, but if it gets messed up it seems retuning is pretty hard. On extremely long casts old xds will wander. They're cheap and I have a ton of them. A few have also been "bad" out of the box. I can tune other cranks but these have been difficult.

From: Miles: Weatherford, OK