Strike King Rage Hawg 6pk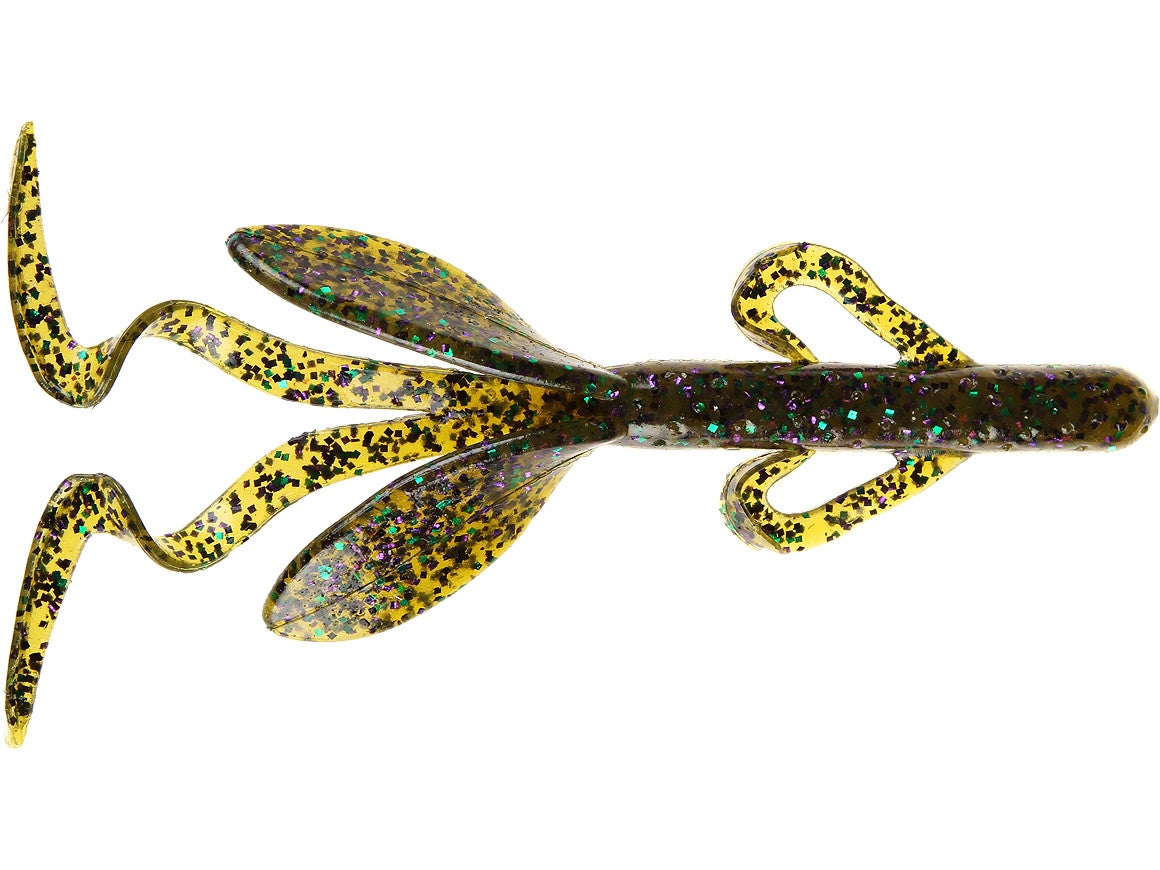 The Strike King Rage Hawg takes the popular Game Hawg one step further by incorporating Strike King's unique Rage Tail design. The two rage tails extending from the rear of the bait create more water disturbance and a varied action to attract attention from greater distances. Perfect for Texas or Carolina rigs, as well as, flipping and pitching, the Rage Hawg generally attracts strikes on the fall by triggering a bass' instinctual response. Strike King's famous high-grade plastic technology also ensures all of the appendages will flutter enticingly with the slightest movement of the bait. Great for spawning or post spawn bass, this is a full- sized creature bait designed to impart the maximum amount of action. Protected by US Patent # 7,774,974.

4 Colors
More From Strike King Craws And Creatures
Customer Reviews
Comments: The best "hawg" style bait out there. Nailed them pitchin' to rip rap in a notoriously difficult fishery. The action is superior to a brush hog, with the size of the bait in between that of a baby brush hog and a regular brush hog. Catches bass of all sizes, even your average pound and a halfer will slurp it down.
From: Tyler: Grand Junction, CO 6/28/14

Comments: very big baits. make sure when you get them to open the clamshell holder and make sure everything is in place. i got 2 packs and some of the large flappers were squished down. if they were left like that for a few months they would probably get deformed. green pumpkin is one of my go-to flipping baits.

From: Cullen: Ashburn, VA

Comments: I found some of these at a local store on sale for $1.50 and figured I'd give them a try and man compared to my zoom brush hogs these things have the action and the fish love um!

From: Dylan: CA

Comments: This is a far superior hawg-style bait than any other on the market. It just flat out catches more fish, because the action is so much better.