Strike King Tour Grade Tungsten Slither Rig Weights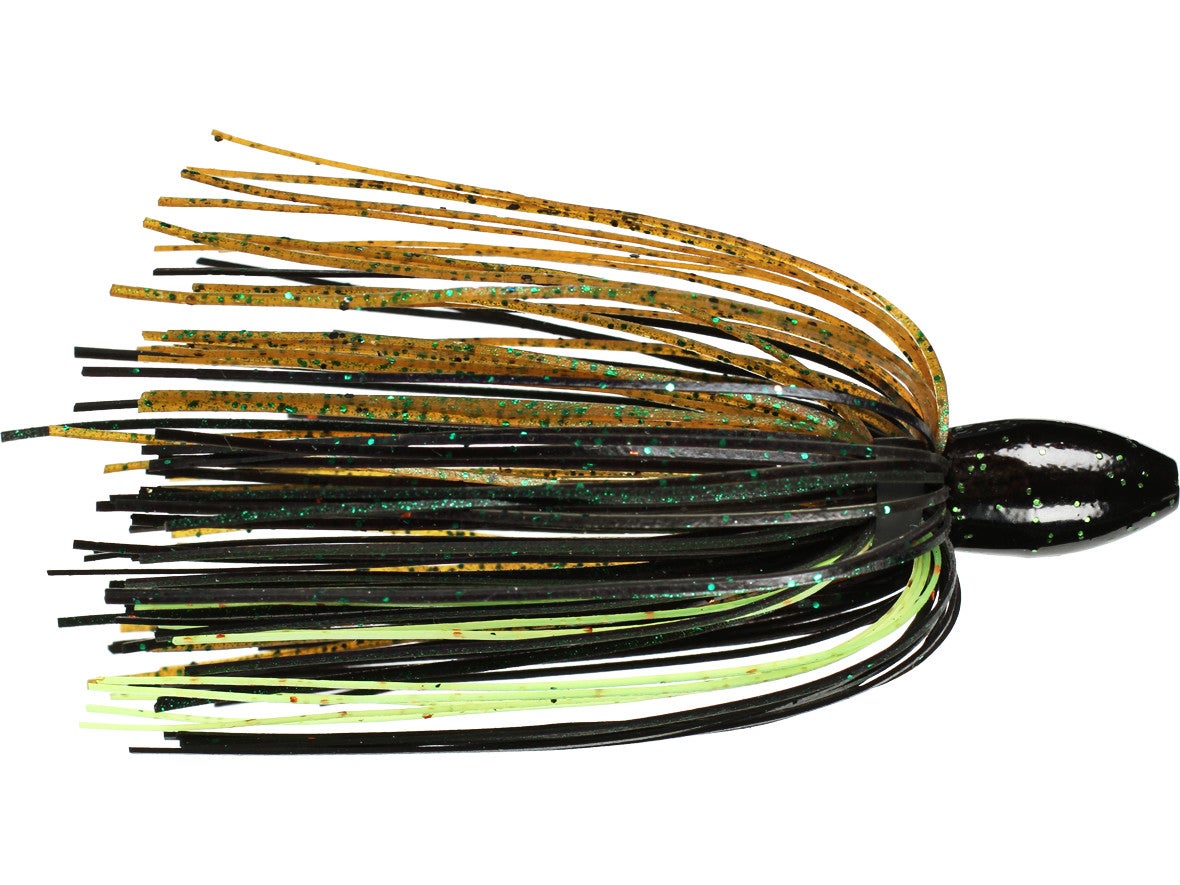 The Strike King Tour Grade Tungsten Slither Rig Weights will get you into the nastiest of cover where jigs won't go. It features a modified tungsten weight and skirt collar, chip resistant powder coat paint job, and a premium soft-cut silicone skirt. Designed to punch through matted grass, pads and any type of heavy cover, the tungsten weight penetrates and falls through cover better than ordinary lead weights and the skirt adds that live action needed to turn on big fish. Available in a variety of colors to match the forage in your local waters, the Strike King Tour Grade Tungsten Slither Rig Weights gives you the ability to reach fish that you couldn't get to before.
1 per pack
6 Colors
More From Strike King Terminal Tackle
Customer Reviews
Comments: I tell you what it was amazing how you can punch through cover with this bait. I recommend you peg the weight I even put a bead above my knot to protect it. If anything it gave it a little noise. I caught a 23 pound 5 fish bag with this bait. If you need a bait that will catch fish try this with a Reaction Inovations Kinky Beaver. WOW

From: Phil: Terre Haute,Indian,USA

Comments: One word....Awesome! Started flipping this with a yum money craw. Unbelievable action and helps the bait work through the cover so much easier. Caught some fish on Lake Kissimmee with it during a tournament this past weekend. Will be purchasing more of these in different weights and colors!

From: Jason: Oviedo, Fl

Comments: I just got this product in and used it for the first time on August 4, 2012 and HOLY COW!! This product is amazing....Makes any Texas Rig bait look like a Jig, or a larger profile bait..fish could not resist it....Fishing was real slow until I put on the Slither Rig paired up with a Strike King Rodent and first Flip caught a fish....ended up catching 8 fish in a little over an hour!! This product is crazy good and cuts through grass and Lily Pads line nothing!!! Highly Recommend!!! I pegged the Slither rig down and that worked for me!!!

From: Daniel: Albuquerque, NM