Strike King Tour Grade Tungsten Weights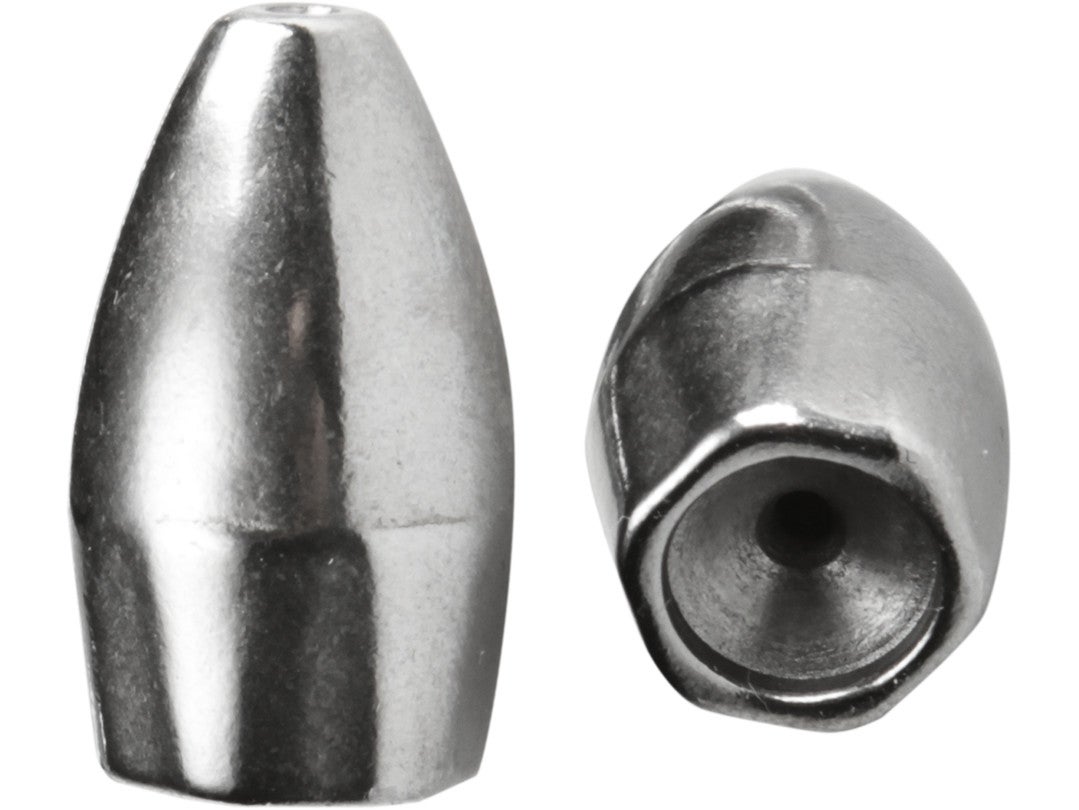 Offering the performance Bassmaster Elite Series veteran pros, Kevin Van Dam and Shaw Grigsby need to compete at the highest levels of professional bass fishing, Strike King has released their Tour Grade Tungsten Weights. Featuring durable finishes in a variety of colors to better match up with your bait selection, the Strike King Tour Grade Weights are also insert-free, and won't fray your line. The higher density of tungsten allows the weights to be much smaller and more compact, so it is less obtrusive to your lure and presentation, and can also slip through cover more easily. Tungsten is also much harder than other alternative materials, meaning you can detect strikes and feel the bottom much easier as well.
4pk - 1/8oz, 3/16oz
3pk - 1/4oz, 5/16oz, 3/8oz
2pk - 1/2oz
1pk - 3/4oz, 1oz, 1-1/4oz
4 Colors
More From Strike King Terminal Tackle
Customer Reviews
Comments: Besides the natural advantages of tungsten over lead, Strike king's weights are average; although I haven't had any problems with line fray due to the weight, the paint job comes off very quickly. Fishing some sparse wood, one of my black weights was silver within an hour.
From: Evan: PA 2/16/16

Comments: These are the best weights ever, they very well built & they very sensitive too, won't use anything else.
From: Samuel: IA 10/6/15

Comments: I tried these out for recreation fishing. Worked so well, that I bought 6 packs each of 3/16; 1/4; and 1/2. I bought half black, and half green pumpkin. I hope these will last a while because I spent a good deal of money on all of these.
From: River Brown: Phoenix, AZ 3/12/14
Comments: good weights, but not best paint but holds up for a while, they are nice small compact, hard, sensitive and come in a ton of varieties i put inserts in most of my weights its just what i do cause most of the time i'm flippin with fluorocarbon. yes there pricy but look at everthing else on the market reels up in there $700! so really there great you will catch more fish with them the traditional lead or steel.

From: Dale: Lake St Clair

Comments: Pitched with them and paint stayed on and no frays. Either I should go pro or.... got lucky. Worth the price

From: Matt: IL

Comments: Iv never had a problem with these weights fraying my line not sure what your doin different. The paint does chip but it doesnt seem to bother the fish and like Greg said il be useing them til something better comes along.

From: Beau: MN

Comments: Nice weights. Only negative is the paint chips off easily if you're flippin cover. Did not fray my line. I will use these til something better comes along.

From: Greg: LA

Comments: Paint wears off easy and poorly polished in the inside. They frayed my line so badly i had to re-tie every few cast. One of the weights was so poorly polished they I could not feed line through it.

From: Tyler: TX

Comments: Good weights but they are painted and chip easily. Half the paint was gone after 10 casts.

From: Jason: Benton, LA
Comments: I have totally gotten hooked on the tungsten flippin weight. The feel that they help me get is unbelievable. They may be a little pricey, but they will help you catch more fish. I recommend them highly.

From: Jake: Montgomery, AL