Sugoi Fluorocarbon Clear Flippin' Line 130yd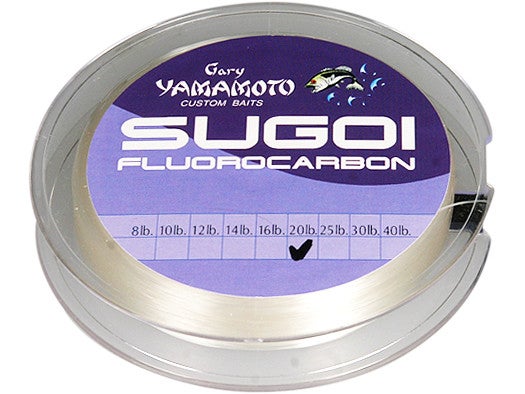 The Sugoi Fluorocarbon Clear Flippin' Line offers the same performance attributes as the Sugoi Grey Casting Line in a clear color for increased invisibility. Great in shallow water, it is almost invisible even in brightly lit, clear water. Imported from Japan, Sugoi Fluorocarbon delivers excellent sensitivity and knot strength, making it a perfect choice for flipping and pitching applications. It also delivers plenty of abrasion resistance to keep fish from sawing you off and reduce the occurrence of line weakening nicks and cuts. Since fluorocarbon is heavier than water unlike monofilament, it also sinks and gets light weights down quicker. Next time you are attacking the shallows, spool up with Sugoi Fluorocarbon Clear Flippin' Line.
Place Your Order
More From Yamamoto Fishing Line
Customer Reviews
Comments: If you have not tried this line; you are missing out. Very good!!! Last for several fishing trips, tough, easy to manage. Yes it is expensive but what isn't that is worth paying for.

From: Chris: S.C.