Super Rooster Tail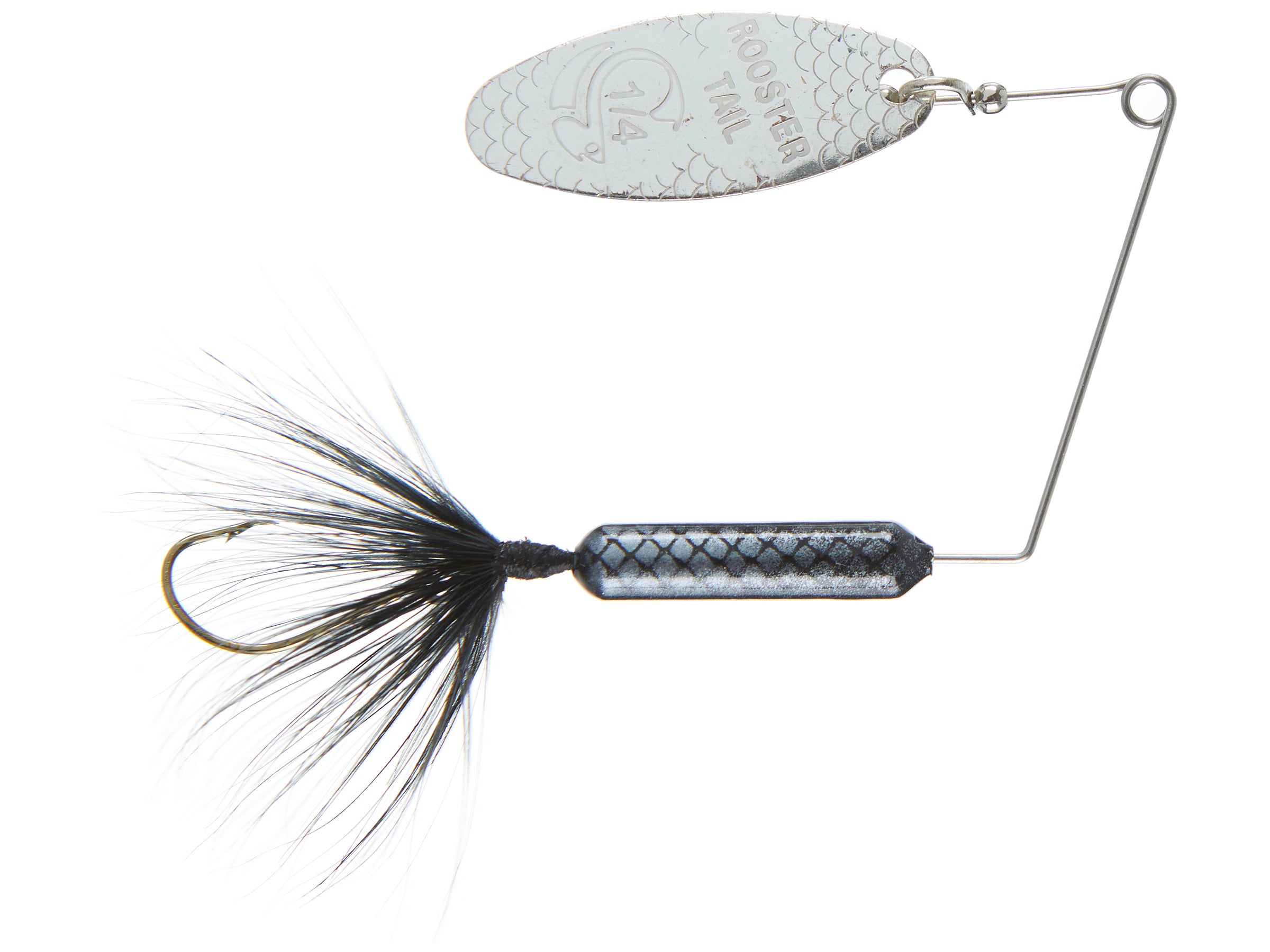 Combining the classic Rooster Tail design with the unique action of a spinnerbait, the Super Rooster Tail offers versatile performance that will put a wide-range of fish in the boat. Whether you're in search of bass, trout, or walleye, the one-two punch of the flashing blade and pulsating hackle tail delivers results.

Built with the same weighted body as the original, the Super Rooster Tail oftentimes is capable of catching fish when nothing else will. Complete with a razor-sharp double hook, the Super Rooster Tail provides proven performance and a deadly action that all fish love.
4 Colors
More From Rooster Tail Bladed Baits
Customer Reviews
Comments: In still water it works much like an in-line spinner, but with one big advantage... no line twist. Compared to the standard in-line Roostertail, the Super Roostertail 1/8 once is less prone to snag on rocks or bottom, but still poor through wood or weed. The double hook is easier to unhook than a typical treble. The blade starts spinning every time without fuss. It casts well. Like standard in-lines, it retrieves best at slow to moderate speeds, but jigs and hops a bit better (remains more horizontal). It can't twist your line, and that's the big advantage for me, this spinner won't cause the twisted line headaches of standard spinners. I like it for trout in lakes, especially on windy days requiring long casts. It has also been a decent bait for larger panfish and smaller bass. The quality is fair, so inspect it carefully, it may need a tweak or two. The double hook sharpens easily, and will need it.
From: Andy: Pittsburgh, PA 7/3/15

Comments: Must have lure in my tackle box. The larger sizes work great for walleye and smallmouth.
From: Seth: Pittsburgh, PA 6/27/14