Tackle Warehouse Rod Quiver - $69.99

Transport your fishing equipment in style with the Tackle Warehouse Rod Quiver. A must-have for traveling anglers, the Tackle Warehouse Rod Quiver is built with a durable shoulder strap, handle, and a cavernous main compartment that is fitted with a heavy-duty zipper running along the top. This main pocket holds your rods in place and has enough room to accommodate 5-6 rod-and-reel combinations.

The Tackle Warehouse Rod Quiver also has a Velcro strap that folds up towards the tip of your rods and wraps around them, so they stay locked in place. Additionally, the Tackle Warehouse Rod Quiver also has zippered pockets along either side that will fit pliers, small stowaways, extra socks, and whatever else you might need on the road. Whether you're co-angling or hopping on an overnight boat, the Tackle Warehouse Rod Quiver will keep your gear organized and ready-to-go.
Color:
Black/Red Trim
View Large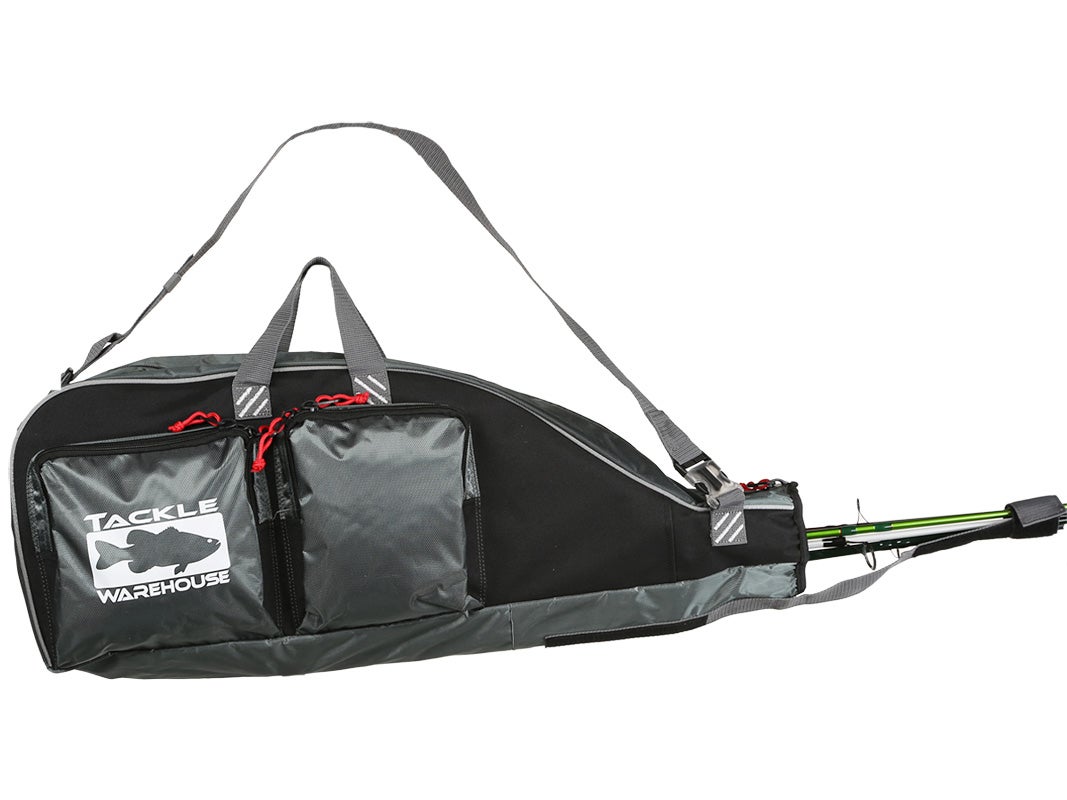 More Tackle Warehouse Accessories
Comments: I love this bag! Perfect for a Co-Angler. Now that I've tried it out on a few outings, I'd say $70 is pretty fair too!
From: Patrick: West Lafayette, IN 3/30/15

Comments: let me say this bag is perfect for me I fish off the bank so I walk a lil over 6 miles every outing but unfortunately I do have one issue the handles are to far to the back most of my rods are 7ft or over so the balance is off if I'm carrying it by the handles the bag tips forward causing my rod tips to hit the floor if they were positioned just a little more forward it would be perfect but hey nothing's perfect. So I just use the shoulder strap as a handle. Other then that this bag is great!
From: Miguel: Suisun Ca Solano 12/4/14

***Note: If you have questions about this product or need assistance with an order please email your questions to info@tacklewarehouse.com