Talon Custom Lures Billy Mac Jig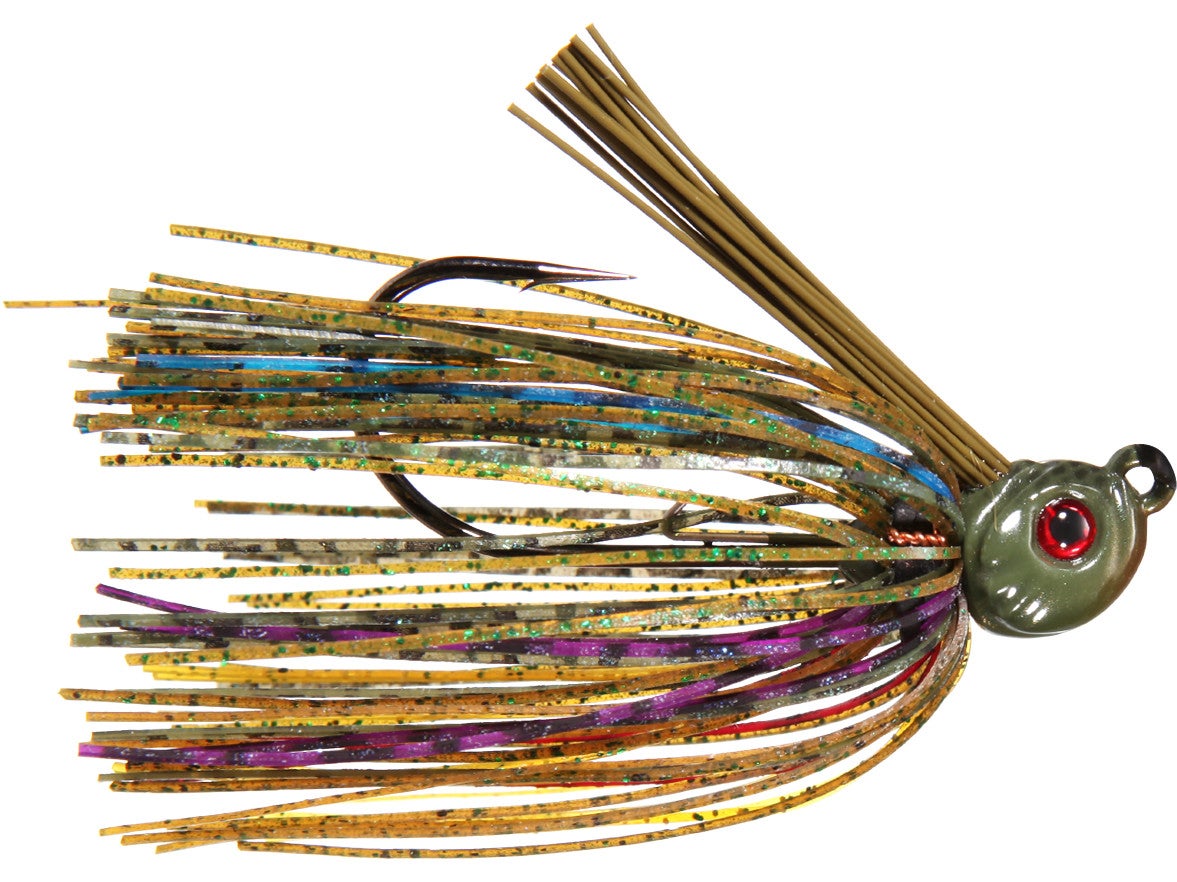 Talon Custom Lures teamed up with Bassmaster Elite Series pro and Rookie-of-the-Year Billy McCaghren to develop a unique and truly versatile jig - the Talon Custom Lures Billy Mac Signature Series Jig. Designed to bring you success even at the most competitive level, the Billy Mac Jig offers craftsmanship and quality components that are second-to-none. Backed with a stout 5/0 Mustad UltraPoint hook, the Billy Mac Jig delivers serious hook-setting capabilities, and the Talon V-Claw Trailer Keeper ensures your trailers stay put. Combine all these features with Talon Lure's multistep paint process, durable finish and wired wrapped skirts, and the Billy Mac Jig is one of the finest jigs ever constructed. An excellent choice for flipping, pitching or swimming, the Talon Custom Lures Billy Mac Jig is available in Billy's most productive colors.
14 Colors
More From Talon Custom Lures Jigs
Customer Reviews
Comments: These are very good all-purpose jigs. I have used them in rocks, vegetation, wood, brush, dragged them on sandy bottoms, worked them in heavy cover and swam them through flooded bushes. It performed well in every situation. The weed guard is perfect for me, not too stiff causing missed fish, and not too soft causing constant snags. The paint job is durable, but not impervious. It will eventually wear away using it in rocks, but that's the case with most jigs. The hook is stout and has not bent on me despite forcing some decent sized fish out of being stuck in heavy cover.
From: Scott: AR 6/8/15

Comments: This is without doubt one of the best jigs on the market. The description pretty much sums it all up. It is very durable with quality components, well constructed and extremely versatile.
From: Phatbass: FL 6/13/14

Comments: I don't believe in perfection, but this has got to be about as close as it gets. This jig performs well in nearly any condition. It has a great weed guard that does not need to be modified at all for a good hookup ratio, but, like most anglers I chose to modify it after a couple uses anyway. Super realistic jig head with some really high quality material skirts. The hook is very strong and razor sharp with a good hook keeper that keeps your trailers on without ripping them up. Great for swimming, dragging the bottom, or pitching. This truly is an all in one jig. In fact, I just caught a 3.5lber swimming it this morning!

From: Jake: NJ

Comments: Nice looking jig. do these jigs have a rattle on them??

From: ES: Ontario

Comments: great jig for everything from flipping heavy cover to swimming i like having one jig that does it all.

From: Robert: Vilonia, AR

Comments: A really really nice jig. Made with a tough paint job, good skirt colors, heavy hook and awesome trailer keeper. For me, this jig really shines when thrown in cover and brushpiles.

From: Lee: Conway, AR