Talon Custom Lures Football Jigs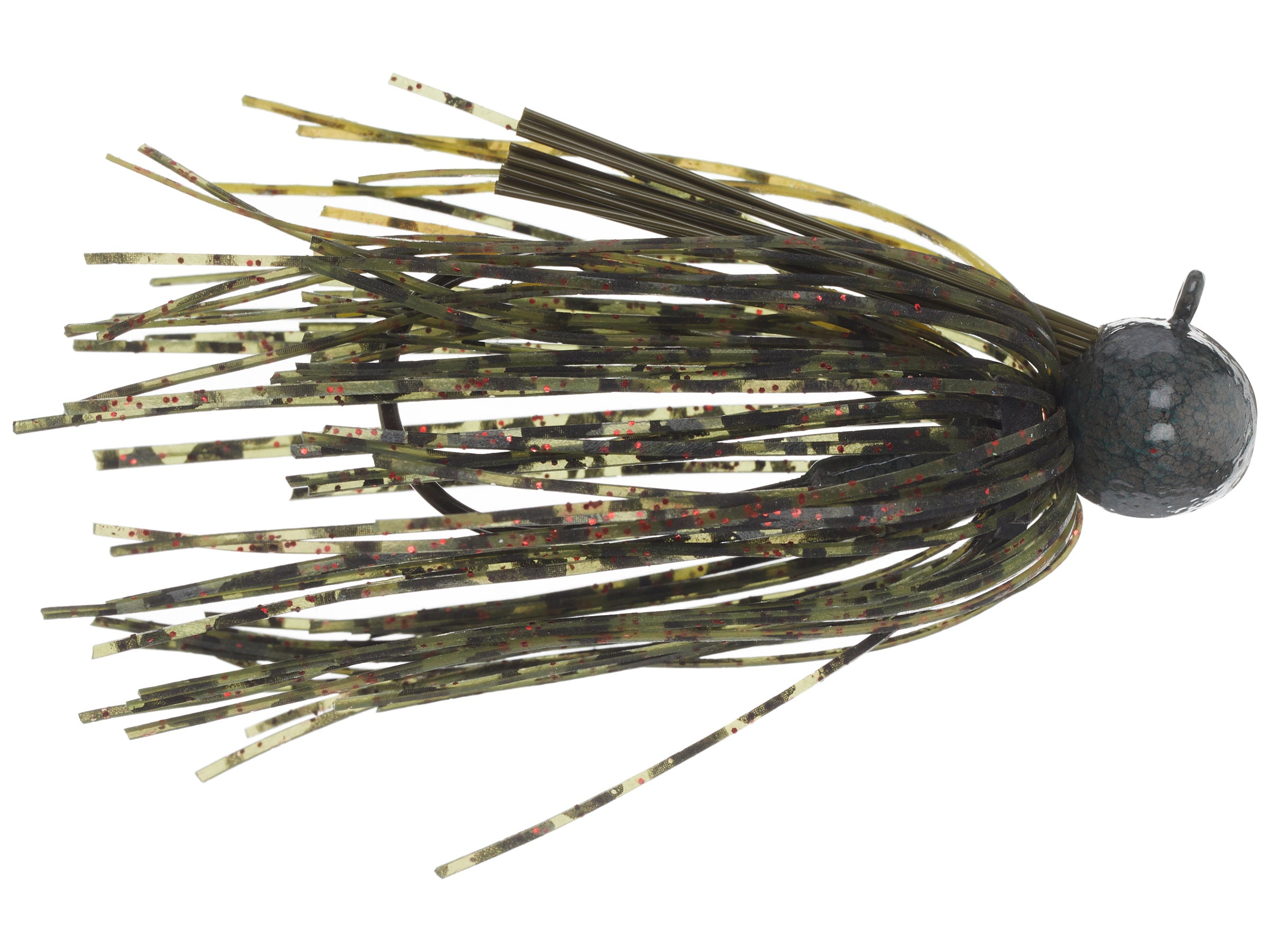 The Talon Custom Lures Football Jigs are one of the hottest tickets on Sam Rayburn, Falcon, Toledo Bend and other structure-rich lakes. The jig's improved skirt keeper and wire wrapping ensure skirts stay secure even when fished through the thickest cover. A custom head and hook combo also creates an ideal upright "rocking" motion that mimics the action of crawfish, and the jig head's Intellicoat Super Durable Lure Coating keeps it completely sealed to retain its color and resist chipping. A premium black nickel hook, custom designed for the head, features a 60-degree horizontal line tie, and has the perfect blend of gap and length to handle a trailer, while also enhancing hookset power and presenting a natural, tantalizing profile. Available in a variety of custom hand-tied color combinations to suit your fishing conditions, tests have shown the custom hook and head design of the Talon Custom Lures Football Jig decreases missed bites and thrown baits by over 38%.
13 Colors
More From Talon Custom Lures Jigs
Customer Reviews
Comments: best jig on the market use a excite bait tralier the best combow

From: Hunter: TX

Comments: Pros: Well made, nice color choices/combos. Cons: Weak hooks. Depending on the size of the fish I get about 1-2 fish per 1/2oz jig before the hook is bent. 3/4oz size have beefier hooks, but the 1/2oz size hooks are more like a 2/0 or 3/0 at best. Fine for 1-2lbs fish, but I will not order any more of these football jigs. Too weak.

From: Ryan: Houston, TX

Comments: Hands down the best jig i have thrown. watermelon/red on falcon/rayburn/tbend ::: money!

From: Justyn: Austin, TX

Comments: Been throwing this jig for years now and all I can say is "WOW". Biggins and Litlins both eat it. Deep water brush piles, you know what I'm tying on

From: Greg: Tennessee, USA
Comments: Great quality jig. Great colors, hand tied skirts that will not pull off, very durable paint on the head that will not chip off. Can't go wrong with Talon football jigs.

From: Monty: Texas, USA