Terminator Super Stainless Colorado Okie Spinnerbaits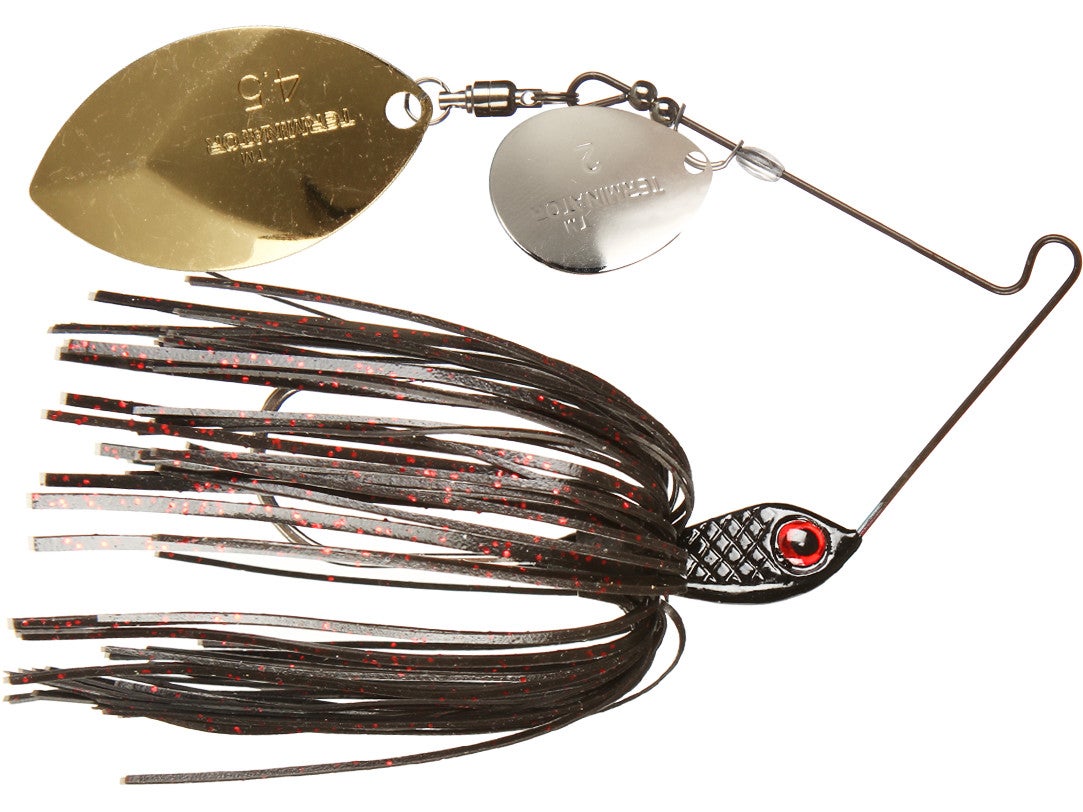 The Terminator Super Stainless Colorado Oklahoma Spinnerbaits offer 47% more vibration than other spinnerbaits and 30% better bend resistance than traditional stainless steel frames. A great choice for stained or muddy water conditions, the Colorado Oklahoma blade combination offers an excellent blend of thump and flash. The large Oklahoma blade also makes them a great choice for matching the hatch of young sunfish and crappie fry.
Their durable, lifelike heads are designed to rip through vegetation and roll through wood without getting snagged, and QuickSkirt changeable premium silicone skirts complete the winning presentation. Available in a range of colors and sizes, the Terminator Super Stainless Colorado Oklahoma Spinnerbaits offer tournament-caliber performance you can count on.
2 Colors
More From Terminator Spinnerbaits
Customer Reviews
Comments: This bait has a fatal flaw in my opinion. The blade is constantly getting jammed against the hook and does not spin. Fishing 45º banks and ledges is not ideal because you have to pull hard to get the blades moving. Which means that its only good as steady retrieve bait. But it doesn't make a great retrieve bait either because it has so much lift. I guess it would do pretty good in very muddy water or during low light conditions. A situation where you could retrieve it slowly and still get bit.
From: Nate: WA 4/8/14
Comments: Killer spinnerbait! Love it so much, I'm not even gonna tell anyone how to fish it. Go titanium instead of stainless, it'll never run out of tune. I catch over 50+ bass or a few big ones before the skirt gets torn or the blade goes missing.

Comments: Pike like these!!

From: Brian: Chicago, IL