Terminator Swim Jig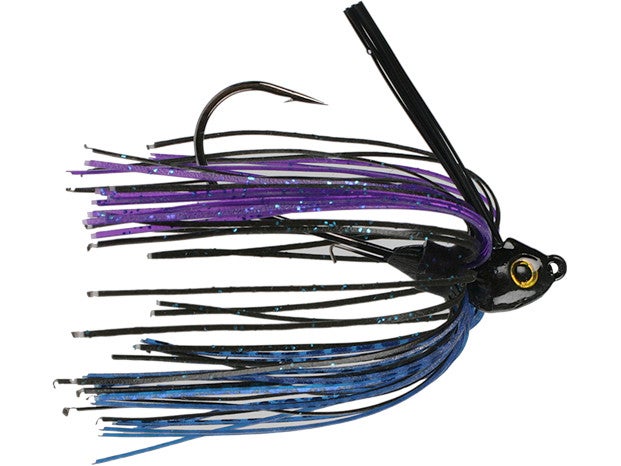 Featuring a perfectly balanced head design, the Terminator Swim Jig comes to life on the retrieve as you swim it or bounce it along the bottom. Featuring a thin Sil-A-Chrome Accented QuickSkirt, as well as, 3D holographic eyes and a premium powder coat finish, the Terminator Swim Jig delivers a realistic, subtle presentation even the wisest lunker bass have trouble resisting. Also featuring a slim weedguard and a convenient bait keeper, the Terminator Swim Jig is equipped with a super sharp 30-degree VMC hook for jaw splitting penetration and fish fighting strength.
8 Colors
More From Terminator Jigs
Customer Reviews
Comments: Im a swim jig Finatic and have tried many but these are No Good, The hook rusts easy, they don't hook up good at all, & the keeper stinks.. sorry but they're worthless as a white crayon..
From: Scott: Conway 5/8/14

Comments: I purchased a bunch of these jigs on sale here at TW. They look decent in the pictures, they look horrid in person. The skirt is garbage. Color is fine, it just low quality. The brush guard is about as stiff as a wet noodle. The paint isn't bad. The hook is sharp. I'll be replacing all of the skirts and guards on these. Cost will be equivalent to better jigs. I could've saved time and bought them in the first place.

From: Mac: Cookeville, TN USA