Terminator Tandem Buzz Buzzbaits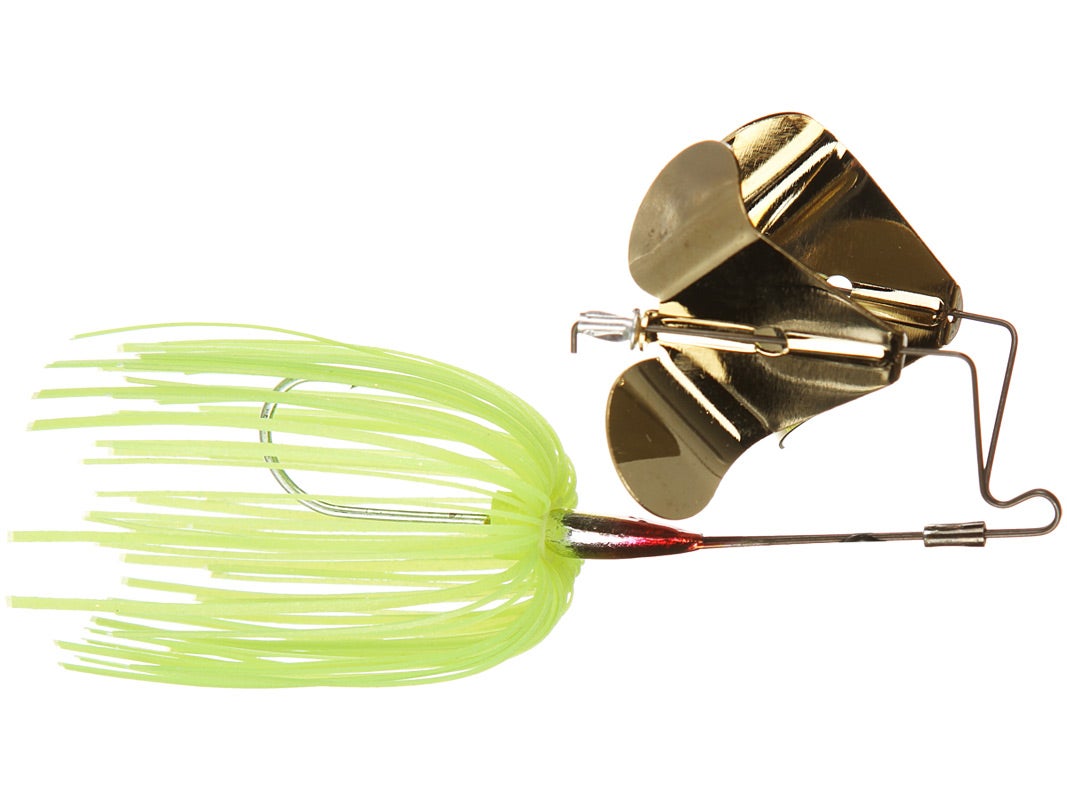 The Terminator Tandem Buzz Buzzbait creates twice as much noise and bubble trail as your normal buzzbait, and it also provides twice the resistance to the end of your line - allowing for a much slower retrieve. Quality constructed and built for performance, the Tandem Buzz's super stainless frame is 30% more bend-resistant than ordinary wire, making it virtually maintenance-free. Durable and deadly, the Terminator Tandem Buzz Buzzbait is available in two different weights, as well as, various color and blade combinations to help match your local fishing conditions.
3 Colors
More From Terminator Buzzbaits
Customer Reviews
Comments: I bought 4 of these double buzzbaits and 2 didn't even look like the pic. Instead of being held together with a clamp like the picture they where held together with heat shrink. One was missing a clamp to hold on the blade right out of the package. On another note they work great (until you catch a fish)and sound awesome. But the durability is without a doubt a F.
From: David: USA 7/13/14

Comments: This is way better than any other double buzz bait on the market as far as durability. It also has great fish catching potential. I used this BB all last year on post spawn bass and whacked them. Other company's double buzz can't even compete with this one.

From: Chris: Nashville, TN