Texas Tackle Split Ring Pliers Large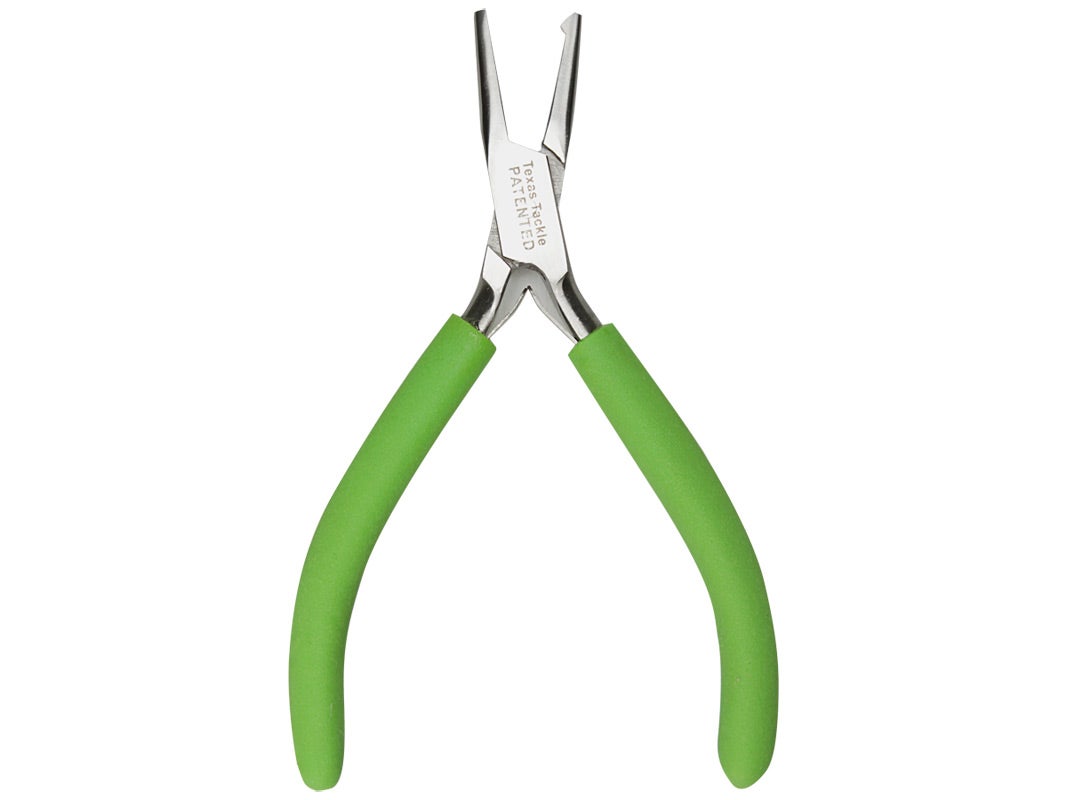 With all of the monstrous swimbaits and magnum crankbaits on the market, sometimes the standard-sized split ring pliers just won't cut it. Now, with the Texas Tackle Large Split Ring Pliers you can easily remove or replace beefy hooks and large split rings that come with these beastly baits. Built with surgical-grade stainless steel, the Texas Tackle Large Split Ring Pliers are incredibly durable and will provide a long-lasting rust-free performance. The handles are also made with a slip-resistant, textured plastic grip that ensures maximum control – even when your hands are wet.

Best of all, a spring automatically opens the pliers, so all it takes is one hand on the lure and one hand on the tool to easily remove any split ring. The handy 5-inch size will fit in any tackle box. Called "the world's best split ring pliers" by Saltwater Sportsman Magazine - the Texas Tackle Large Split Ring Pliers. Get a pair today.

Length: 5"
More From Texas Tackle Pliers
Customer Reviews
No customer reviews have been added yet! Be the first to write something about this product.