Tightlines UV Beaver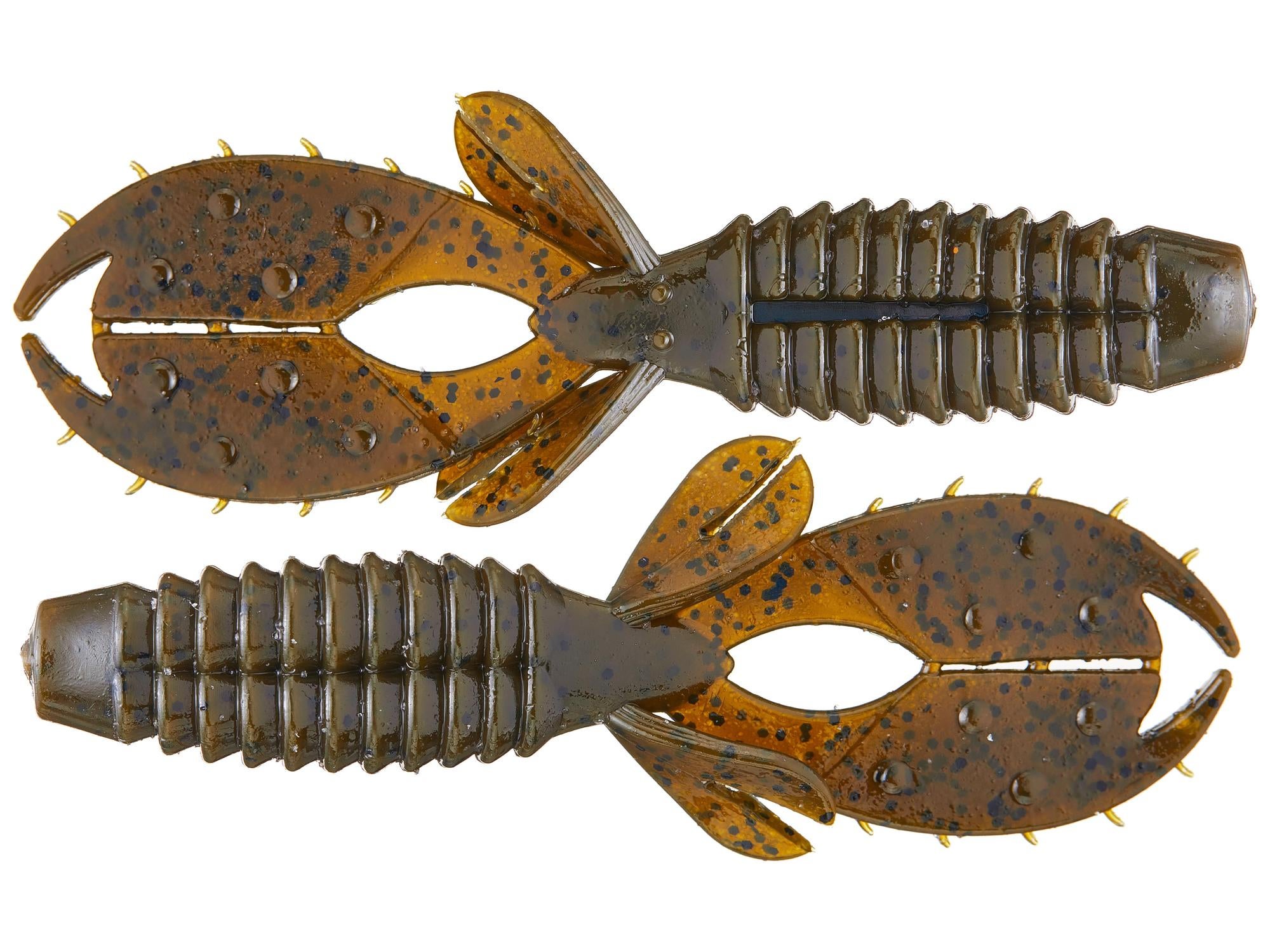 Featuring breakthrough colors that filter light the same way that bass see crawfish, worms, minnows, bluegill and other baitfish, the Tight Lines UV-Beaver utilizes the next generation of fishing tackle technology to create colors that isolate the major wavelength frequencies that bass see the best. Through extensive research Tight Lines found that bass see ultraviolet colors and respond 3- to 7-times better to UV colors over traditional colors. Offering innovative performance, the Tight Lines UV-Beaver is a killer flip bait. The colors also never wear off because they are the same color throughout the bait - no coatings, etc.
| | |
| --- | --- |
| Length | Quantity |
| 3" | 6 |
| 4" | 5 |
5 Colors
More From Tightlines UV Soft Plastics
Customer Reviews
Comments: I bought a pack of these and put some Hot Sauce (fishing scent in the bag with them). I let them soak it up for a month and then went fishing with them. I have now caught 5 4 pound bass out of this one spot. I have gone through the area with another brand and caught nothing. Go back through the same area with the UV brand and they nail it. There must be something about the UV.
From: Figjam: Nashville, TN 10/6/14

Comments: Love these plastics! When I'm fishing back of the boat and out fishing the man in front, that's saying something. I have really good luck with green with red flakes. Bass in South Georgia rip em off the hook.
From: Tom: Albany, GA 7/5/14

Comments: Collin the reason for being dark purple is because of the name read about the bait man really they are UV activated any uv ray makes them glow put them in a black light tey glow blue pay more attention before you just start knocking the baits tey work and work well

From: Lawson: muscle shoals al

Comments: I ordered this bait because of the same body style that northland tackle used on their beaver, they don't make this anymore. I opened the pack and it smells like gas. Also the black is more of a dark purple. So far I am not impressedby this beaver at all. Compared to who used to make it, Northland tackle, it is junk.

From: Collin: VA

Comments: I have been using these baits for a while now. They catch fish and lots of them. I agree about durability but I have that with most of all companies in the "soft plastic" category. 3/0 and 4/0 seem to work for the two size of baits. I switched to the worm hook and have better luck than the EWG's.

From: Brad: IA

Comments: Tried the beaver for the first time last weekend. Very impressed, caught good numbers when nothing else was producing. Versatile bait that produced early evening and after dark. Used watermelon/red and blue/black on texas rig. Big negative on durability, averaged 2 fish per lure before the hook ripped through it. Would have liked to have seen a little more durability for that price but i had great luck with these.

From: Matt: Ozark, MO

Comments: 4" on a 3/0 Trokar is a killer... Especially black/blue after dark. All the colors are productive. One of the most successful baits ive found in years, especially after dark.

From: Will: AL

Comments: oxblood is killer and honestly all the uv lures drive bass insane... when everyone out here is fishing senkos, try the uv senko and it'll anhilate the yamamoto senko

From: Zman: Fresno

Comments: i love this bait super durable works great on Denny Brauer flipping hook on a 3/16 ounce weight. Black Blue works great.

From: Charlie