Topwater Clothing 210 Flex-Fitted Hat - $24.99
The Topwater Clothing 210 Flex-Fit Hat delivers cutting-edge style for the hardcore anglers and fishing enthusiasts alike. A far cry from traditional fishing apparel - Topwater Clothing is dedicated to creating functional, life-style inspired clothing. The Topwater Clothing 210 Flex-Fit Hat has the features you need on the water to keep you cool and out of the sun, and it still lets you look your best when you're back on land and hitting the town.
Comments: Do chicks dig this hat? I need all the help I can get!

From: Meatwad

Comments: Love This HAT!!!! Best Hat i ever wore! Comfy Hella stylish perfect hat

From: Big Rob: So Cal

Comments: I wore this hat everyday to work and it stays true to size. ONE OF THE BEST HATS I EVER HAD!!

From: Kev: PA

***Note: If you have questions about this product or need assistance with an order please email your questions to info@tacklewarehouse.com
View Large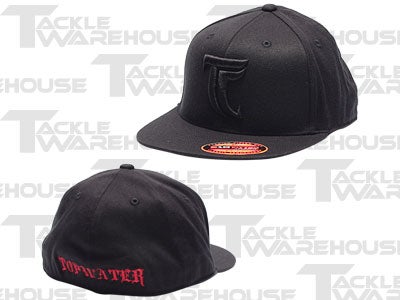 Place Your Order
More Topwater Clothing Apparel