Uncle Josh Pork Meat Craw - $4.69
Looking to add some realistic movement to your jig? The pinchers on the Uncle Josh's Meat Craw float up when at rest - mimicking a crawdad in a defensive position. The closest thing you can get to live bait, the Uncle Josh's Meat Craw is a totally new type of pork bait that's made from the fat without the hide attached. That means its easy put on and take off the hook, so you can rig it like any soft plastic, but still have that unbelievable lifelike action and natural texture that only Uncle Josh's pork can provide. Each Meat Craw is also impregnated with genuine live-bait scent so they look, act, smell and taste like the real thing, and the legendary durability of natural pork means that each bait can stand up to multiple fish. 100% biodegradable and all natural, they won't harm the environment either.
Comments: Nicer subtle action than the rind. Caught a 6lber first 2 cast when I was using the rind for about 3 hours with no bite.

From: KX: Fresno, CA

Comments: I'm glad to see this product available here at Tackle Warehouse! I only submit this review because I've seen some fine products that caught tons of fish but not so many fishermen come and go. I hope Meat is around for a long time because it is THE big fish trailer. I believe pork attracts bigger bites, but traditional rind baits often come out stiff or curled. Meat comes out of the pack soft and supple, in the intended shape every time.

One word of advice. These baits are durable and last. Its natural to want to place a used bait back in the pack to use again next trip. Do not place used baits back with the rest. Once the bait is in the water the preservative rinses out and the chunk will spoil the whole pack very quickly. Do what I do and put used baits in an old uncle josh pork jar, you can purchase a jar of brine solution from Uncle Josh directly, or just use one you had the old pork chunks in. This way you can still use a chunk over and over again, trip after trip, until it will no longer stay on the hook.

From: Andrew: TX

***Note: If you have questions about this product or need assistance with an order please email your questions to info@tacklewarehouse.com
Color:
Black
View Large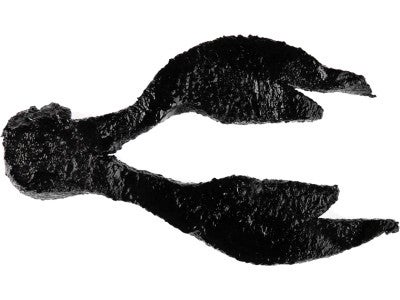 6 Available Colors
More Uncle Josh Pork Trailers