Uptons Straight Tail Worm 10pk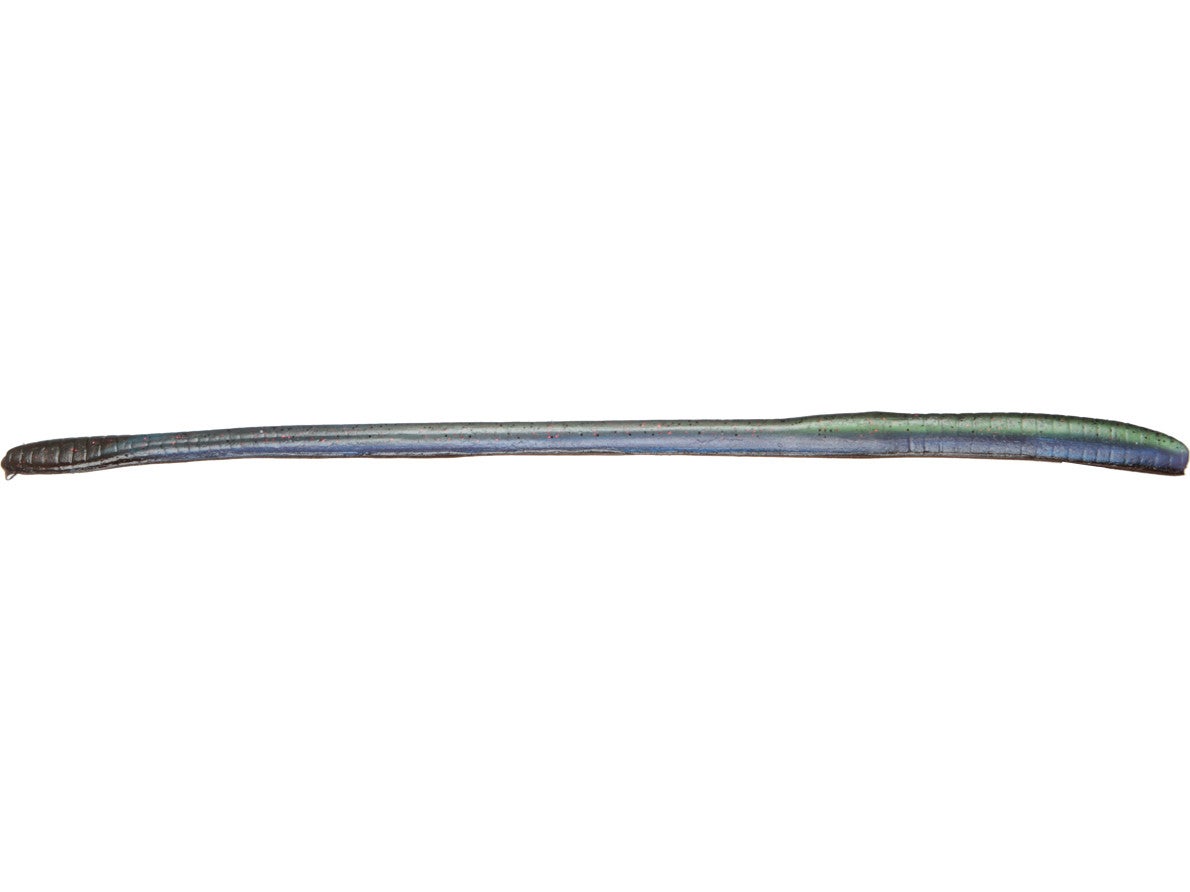 The Upton's Straight Tail Worm is one of the best sellers in the Upton's Custom Baits line-up. Tested and refined in the gin-clear waters of Southern California's Diamond Valley Lake by up-and-coming garage-shop magician, Josh Upton, the Uptons Straight Tail Worm has accounted for some huge bass. Super soft yet durable, and available in several proven colors, the Upton's Straight Tail Worm stands on end and waves enticingly when Texas-rigged with a light-wire straight-shank worm hook - like the Roboworm Rebarb.
| | |
| --- | --- |
| Length | Quantity |
| 9" | 10 |
| 8" | 10 |
10 Colors
More From Uptons Softbaits
Customer Reviews
Comments: This is my go-to larger straight tail worm. I throw the 9" using a 4/0 Rebarb hook and a 3/16 weight, texas rigged. The worm is soft and thus, not all that durable. After catching a few fish, the rebarb hook will tear up the worm at the head and around the hole where the hook penetrates. What I do is cut a small section off the head and then re-insert the hook. The worm has great buoyancy. There is salt in the packaging but I can't tell if there is salt in the worm itself. It's not noticeable like it is in a senko. Oh, and the worm smells great.

From: Tim: NY

Comments: This is my favorite bait to use. I catch all of the big ones. My biggest of them all was a 10 pounder off the margarita red flake.

From: David: CA

Comments: I love this worm, i throw the 9inch on a 3/0 EWG with brass and glass on 12lb, just shake ur slack in ur line and hold on, the fatties eat this bait up good in the prespawn and in late summer, try the Hershey Blue out its one of my favorties for both clear and stained water

From: Kevin: SoCal

Comments: Love this worm - amazing action, great colors and durable - killed it at Irvine with the black grape and DVC colors. So much better than the mass produced stuff.

From: John:Oceanside, CA

Comments: This worm gets bit hard!

From: Grat: DVL