VMC Drop Dead Weighted Hook 4pk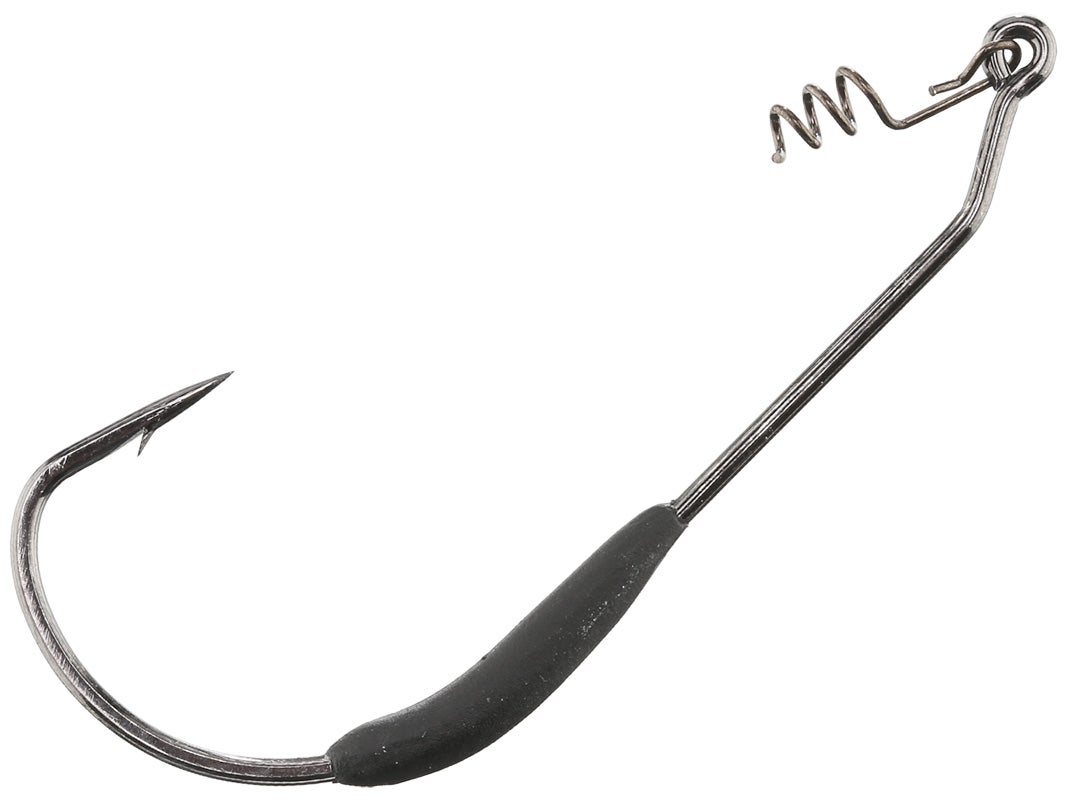 The VMC Drop Dead Weighted Hook is designed to bring out the ideal action from the Trigger X Drop Dead Minnow or Flutter Worm.
Fish it like you would a traditional soft jerkbait or using the Drop Dead technique. The weight is positioned low on the hook shank so it functions like a keel and keeps the Drop Dead Minnow running true, while also allowing the Drop Dead Minnow to produce its signature Drop Dead dying shad quiver and death spiral on the fall.
The tapered locking spring keeps the Drop Dead Minnow firmly secured and allows you to easily add or remove baits without damage. Also equipped with an extra wide gap for a better hooking percentage, the VMC Drop Dead Weighted Hook delivers super sharp performance specifically designed for the Trigger X Drop Dead Minnow.
Place Your Order
More From VMC Swimbait Hooks
Customer Reviews
Comments: I use these for stanly ribbit frogs and I love them I it in 1/8 in 4/0 these are awesome
From: Matthew: USA 10/13/15

Comments: I love these hooks. I rig senko's on them in either the 3/32 or 1/8 size so they can get down to the grass but not really get hung up in it. Almost all of my strikes come when the senko if falling. The horizontal fall is KEY. My only complaint is I think the spring lock is a little too small and seems to pull out too easy. I also swap them out for the Owner CPS springs.
From: Chris: Indianapolis, IN 7/6/15

Comments: I fished the drop dead minnow in bluegill gizzard shad and Herring.THESE ARE SOME KICK ASS BAITS.I fish this in 10 to 15 feet of water.Most of my hits were when I let the minnow drop dead. sometimes the bass would run 50 ft or so with the bait my hookup percentage was not as good as it should be .I could not find the hook for a perfect fit now it is here. THE 5/0 DROP DEAD MINNOW HOOK IS THE LENGTH OF A 7/0.I rigged it up with the minnow a perfect fit.The coil spring is good but if I use the slop hopper I will put a owner cps spring which is better if you are going to use it on other baits. I buy the bulk pack of owner cps springs in medium for .30 cents EACH from TackelWAREHOUSE who is responsible for 90% OF THE BASS I CATCH. good fishing guys

From: Richard: MOUNTAINSIDE NEW JERSEY