V&M Delta Bug - $4.49

Designed for use in and around heavy cover, the V & M Delta Bug is great for getting bass to bite that are buried underneath heavy vegetation or isolated timber. Made from a super soft, pliable plastic, the V & M Delta Bug features four lively appendages that go wild with flailing action. The bulky, ribbed body makes it a great jig trailer when you're looking for a larger crawfish presentation, and it's also "super-scented" for an added dimension of attraction. Whether you're punching through mats or flipping reeds, the V & M Delta Bug will have big bass begging for a taste.
View Large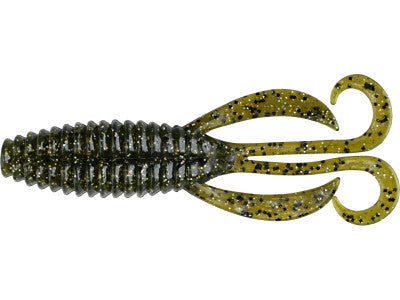 More V & M Soft Baits
Comments: awesome punch bait! It has a big yet slender profile, it slips in and out of cover very well and it doesn't have to much action, the adapendges and tentacles quiver the perfect amount, very impressed and well be purchasing more.
From: Jack: Tallahassee, FL 12/28/14

Comments: All I can say is WOW!! Soft, great tentacle motion, and reusable unlike most other bait company's. Great big bass bait!!!
From: Stephen: OKC, OK
***Note: If you have questions about this product or need assistance with an order please email your questions to info@tacklewarehouse.com