V&M Wild Thang Worm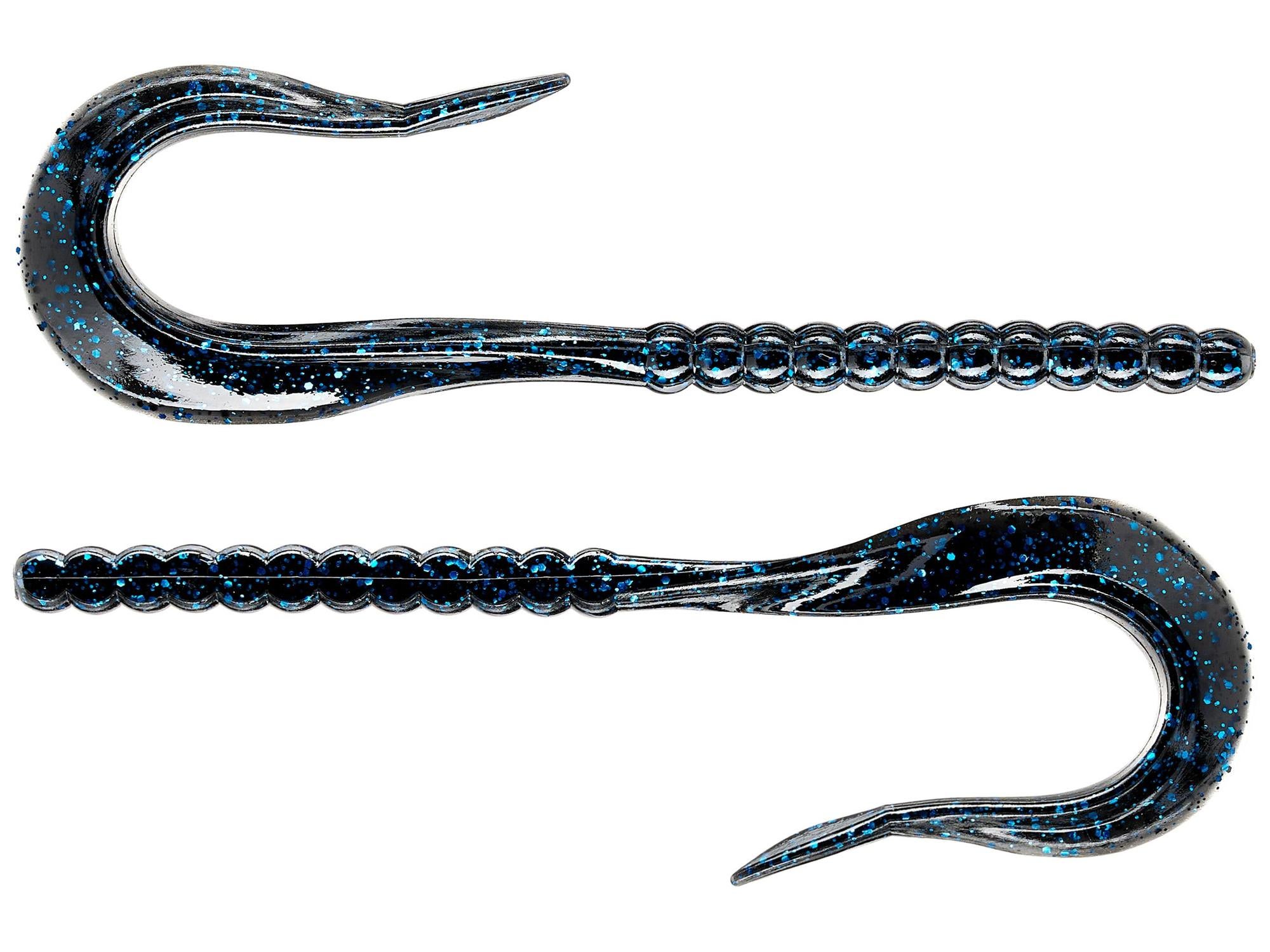 The V&M Wild Thang Worm measures in at a formidable 8.5-inches in length and delivers a tight, rippling tail action unlike any worm in its class. The motion of its tail is so lifelike it actually intimidates the fish. Bass will eat it just to kill it. When they do - it's Game On! Next time you fish a worm, try the V&M Wild Thang and Hang On! Available in a range of proven colors, the V&M Wild Thang Worm is also loadede with a perfect balance of salt and scent that fish crave. V&M recommends fishing the Wild Thang with a Mustad Grip Pin Edge 6/0 or 7/0 hook.
Please Note: Lengths are measured with worms pulled completely straight.
| | |
| --- | --- |
| Length | Quantity |
| 6.5" | 10 |
| 8.5" | 8 |
| 10.5" | 7 |
12 Colors
More From V&M Soft Baits
Customer Reviews
Comments: These worms... My absolute FAVORITE lure I've ever owned. But I use them differently than most would use them. I mainly fish in a very weedy lake, with a lot of algae on top of the water. So, I'll Texas rig it, and throw a smaller bullet weight (1/16) or a little heavier for further casting about 12 inches from the hook. And I'll cast on the bank and slowly drag it off and reel just fast enough so the tail makes some disturbance on top of the water. Bass think it's a little snake and they go absolutely CRAZY over it. It works for me. Obviously since its a soft lure you get about 2 or 3 bass each worm but it's worth it, as these are fairly priced. I would recommend this to anyone who likes catching big bass.

From: Steven: MI 6/11/15

Comments: When I'm guiding clients, I need a bait that will put fish in the boat and this bait is the one. I put them on a T-rig, shakeyhead, C-rig, and weightless with success.
From: Brian: Austin, TX 7/2/14

Comments: Caught my personal best 8.44, then turned around and caught my a DD (and new PB) 4 cast later on this bait. By far my favorite bait! Soft and moves a ton of water!!!!!!!
From: Rex: San Antonio, TX
Comments: Super soft and the action is ohhh so sweet very nice.

From: BassHammer: WA

Comments: This is the best worm when you want a lot of action.It really shines for night fishing and anytime you need a bait that moves a lot of water.Give them a try.

From: Lance: Livingston Tx

Comments: This is by far the best worn I've ever used. It has 10x the action of any other worm. If I could only have one worn in my boat it would hands down be this one.

From: Bailey: Benton, LA