V&M Slip N Jig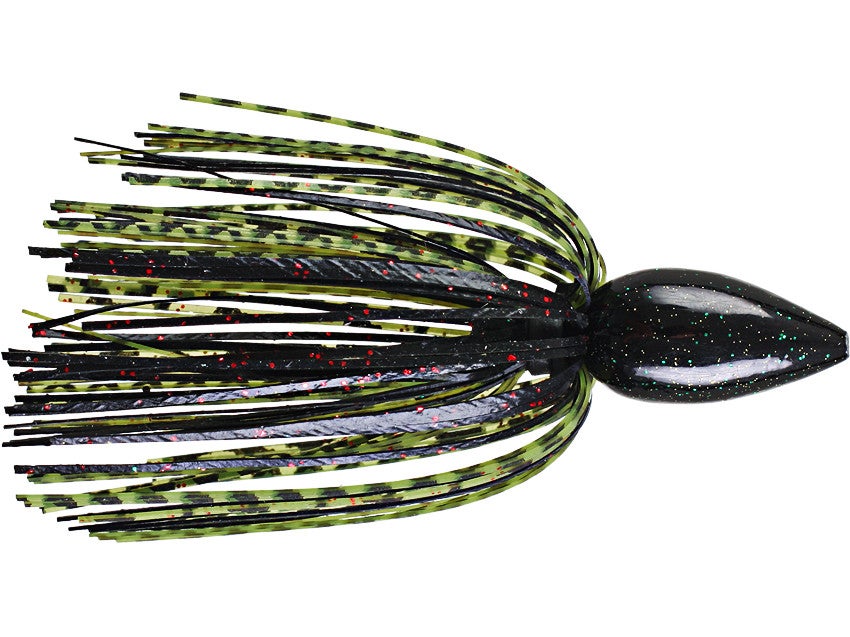 The V & M Slip-N-Jig is designed to be punched through thick vegetation. There are no safe havens anymore, V & M's Slip-N-Jig will penetrate the thickest mat. The Slip-N-Jig is essentially a skirted weight and doesn't offer a hook. The angler must run their fishing line through the jig and then tie on a hook. By Texas rigging a soft plastic creature, the V & M Slip-N-Jig evolves into a heavy cover weedless jig.
Pair the Slip-N-Jig with the Paycheck Baits Punch Hook for optimal results.
10 Colors
More From V&M Jigs
Customer Reviews
Comments: Just started fishing this method and wanted to try punching without a lot of investment. Product worked well and priced lower than competitors. Have not used other brands this quality seemed good to me. Caught fish first time out.
From: Donald: Hayden, AL 1/16/15

Comments: The lead weight is sharp and cut through 50 lb. braid after only a half hour. very low quality.

From: Ben: Columbia, SC