Vertical Lures Creature X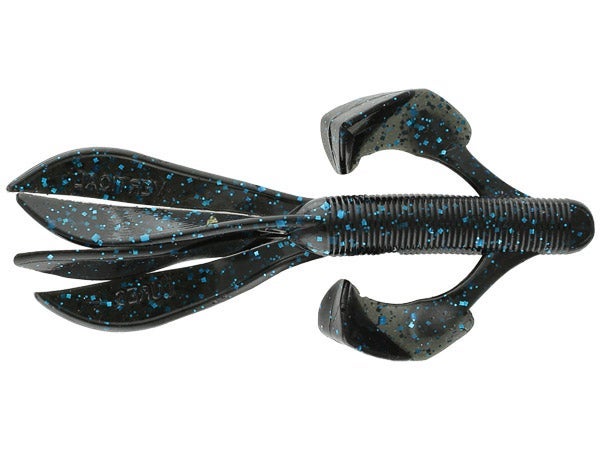 Vertical Lures has brought creature bait fishing to the next level with the Creature X. The Creature X is an offspring of the Vertical Lures Tube X. The Creature X is a hollow tube bait with two extremely large flappers near the head of the bait, creating large amounts of water displacement while slowing the fall. These large flappers keep the Creature X in the strike zone much longer than other creature baits, allowing for more fish catching opportunities.
The Vertical Lures Creature X also features a solid head that gives this bait a little longer life. The Vertical Lures Creature X is a must have creature bait for every angler looking for that edge on the competition. Drag the Creature X on a Carolina Rig or "flip this" bait into the heaviest cover you can find. The Vertical Lures Creature X is the something different that you have been looking for.
6 Colors
More From Vertical Lures Soft Baits
Customer Reviews
Comments: Nice bait with great action. The arms add a ton of action on the fall, thats when Ive gotten the majority of my strikes on this bait. The only down fall is the scent, its a little funky! Ive had better success just letting it hang over the boat for awhile and letting the water rinse most of it away.

Comments: This is by far one of the best flipping baits I have used. The problem with pitching most soft plastic lures is that you tend to get the smaller bites first. However, with the size of the bad boy you will be able to hook the toads on the first time through. It will also hold up to those hard hooksets in deep cover thanks to the solid nose on the bait. Definitely worth a try!

From: Cody: Conway, AR