Vertical Lures Tube X 7pk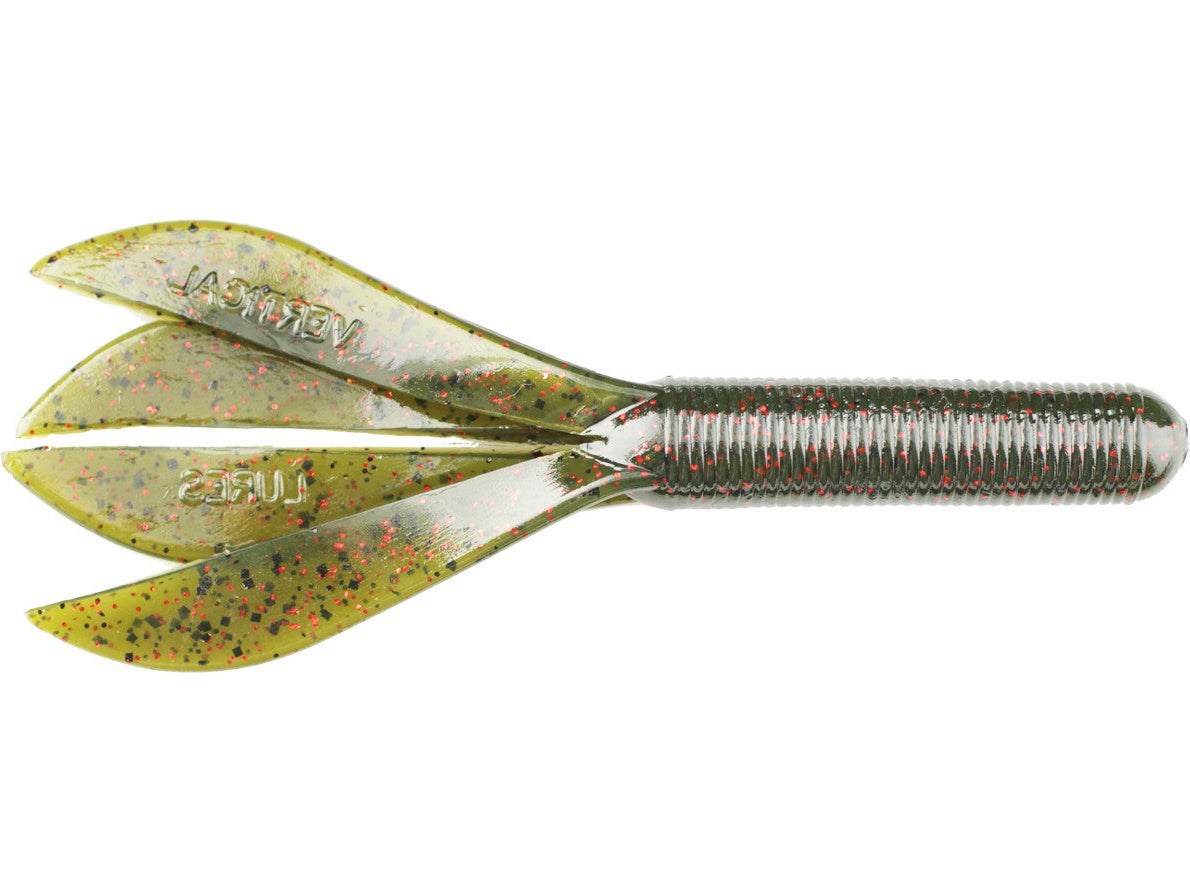 Proudly made in the USA, the Vertical Lures Tube X is the ultimate hybrid tube. It features a solid head that positions its weight forward for a vertical decent, and a hollow body for optimal buoyancy and balance. The legs also provide additional realism with their lifelike profile, just the right swimming action, and a massive flare when you kill the bait's action. Salt and garlic impregnated with another dose of Garlic added post production, it even has a center of mass rattle chamber for additional fish attraction. Pitch it, flip it, swim it, drag it, the Vertical Lures Tube X delivers tournament tested performance.
| | |
| --- | --- |
| Length | Quantity |
| 4.25" | 7 |
8 Colors
More From Vertical Lures Soft Baits
Customer Reviews
Comments: This is my go-to lure. While advertised for flipping, it also works finessed on a shaky head, with a swim retrieve and in any way that a jig can be fished. it is versatile and catches fish when other lures won't. I just hit the creeks on president's day and caught eight bass in a couple of hours, all but one on a tube x on a shaky head texposed in heavy cover. I used just one to catch all seven. I had no hang-ups and the bass couldn't keep away. Most major suppliers don't sell these any more-- I assume that people don't like them because they have such a strong smell to them. People don't like the smell, but I assure you that bass do.
From: Unknown 2/21/17
Comments: Great large finesse bait. Acts just like a tube with a bigger size for bigger fish.

From: Matt: CO

Comments: Use these on almost all my jigs, even swim jigs, good action, the appendages Flare out wide when you kill the movement, but what sets this plastic apart is the fact you can insert a Tube Rattle Right into the back of the Plastic, and once inside you can NOT shake it out, it has to be Pinched, and pushed out of the plastic, if your looking for a new plastic trailer, that can hold a rattle and give off good sound when you Actually Move the bait, instead of the rattle band being on your Jig collar, give these a try.
From: Brian: Aurora, IL

Comments: use it with a 1 oz. weight in the thick grass or a 3/16 oz. in the scattered grass.HANG ON.
From: Sam: La Plata, MD

Comments: Best flippin lure I've used by far, produced 2 tourney checks and my biggest bass 9.5 Lbs.!!
From: Matt: Greenville, SC
Comments:I am a repeat purchaser of these once - incredible results on largemouth. Surprisingly, saltwater redfish love 'em...looks like a fleeing squid.
From:Jeffrey: Louisiana