Warbaits Warblade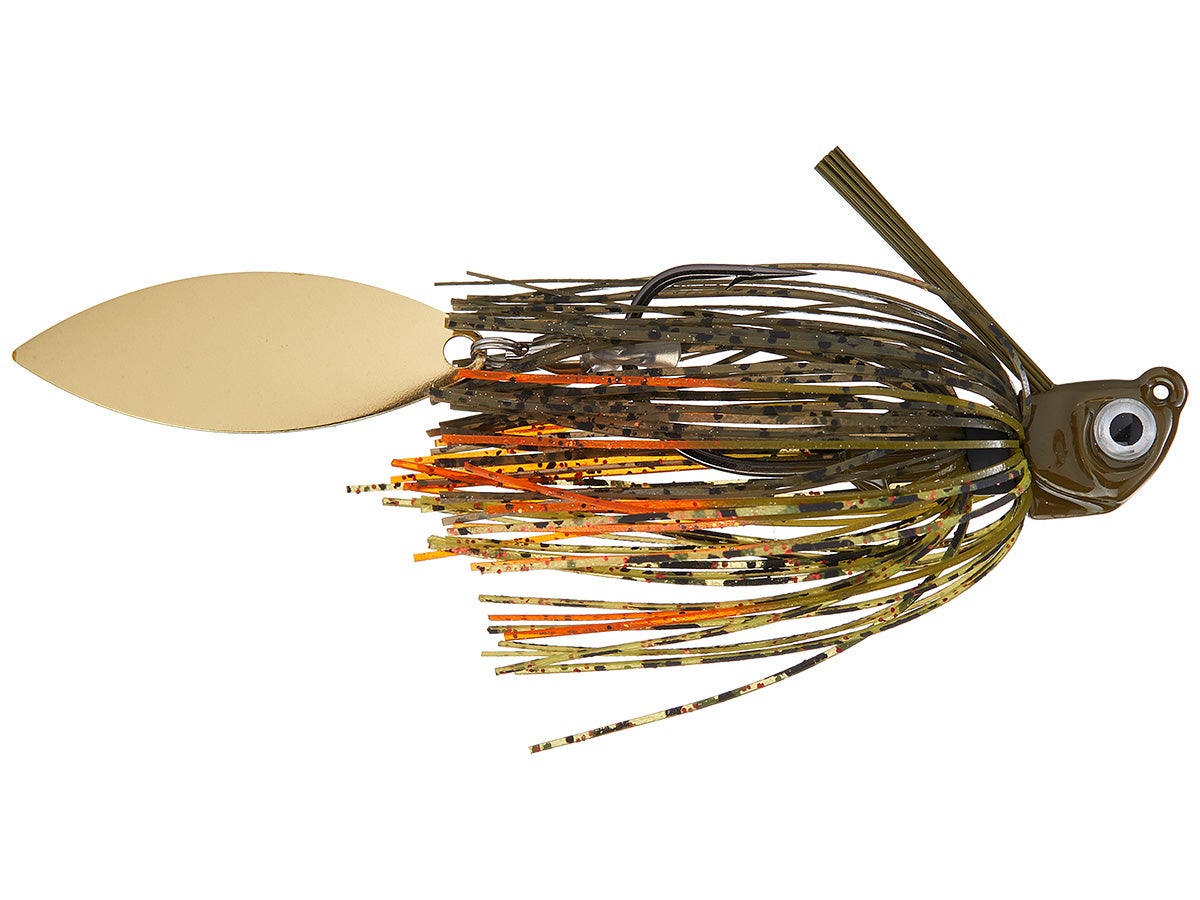 Fish it as a swim jig or a spinnerbait, the Warbaits Warblade works well in a wide-variety of scenarios. It provides anglers with the ability to cover a large amount of water without ever having to switch lures. The premium size-4 willow blade, affixed with a top-notch ball bearing swivel, sits behind the hook like a swim jig trailer and adds an outstanding amount of flash and vibration. The Warbaits Warblade also features a first-class silicone skirt, matching fiberguard, incredible 3D eyes, and a precisely painted head. Whether you're fishing for largemouth or calico, the Warbaits Warblade is an attractive and highly versatile addition to your fishing arsenal.
3/8 oz - 3/0 hook
1/2 oz - 4/0 hook
3/4 oz - 6/0 hook
8 Colors
More From Warbaits Jigs
Customer Reviews
Comments: these baits are very well made. I have had several and caught some decent fish. The hook is very heavy so you need to set the hook hard. I use a medium heavy rod when throwing these.

From: John: bremerton wa

Comments: To the "Debbie Downers": Don't buy any more of these baits. Keep thinking they are junk. Leaves more bass for me because these baits catch fish!

Comments: if you say these baits suck then you have no idea what you are talking about this is a deadly bait

From: Zach: PA

Comments: Eyes on these baits only fall out if you pry them out and blades only rust if you dont clean your gear after you fish, just like any other spinnerbait.

From: Ted: Las Angelos, CA

Comments: Piece of junk one of the eyes fell of and the blade was rusty after I used it one time! Never caught a fish on it.
Comments: DEAD-LY

From: C
Comments: must have visited tacticalbassin.com, great idea but at least call it the Matt Allen edition

From: Ben: San Diego

Comments: These are a must have. Been using them for 2 years now and have killed it. Freshwater or Saltwater it is a great bait. Warbaits has the best baits around!

Comments: These things are awesome! It's more weedless then your typical spinnerbait and has quality components. The nice thing about these are that you don't have to adjust a wire after every fish. Get one!

From: Ryan: San Diego, CA

Comments: THEE best bait for spotted bay bass

From: Danny
Comments: Excellent bait for fishing in basically any kind of cover. These absolutely kill the spotties here in SD and the green bass. WARBAITS!!!!!

From: McCall: La Jolla, CA