Warrior Baits Warpath Buzzbait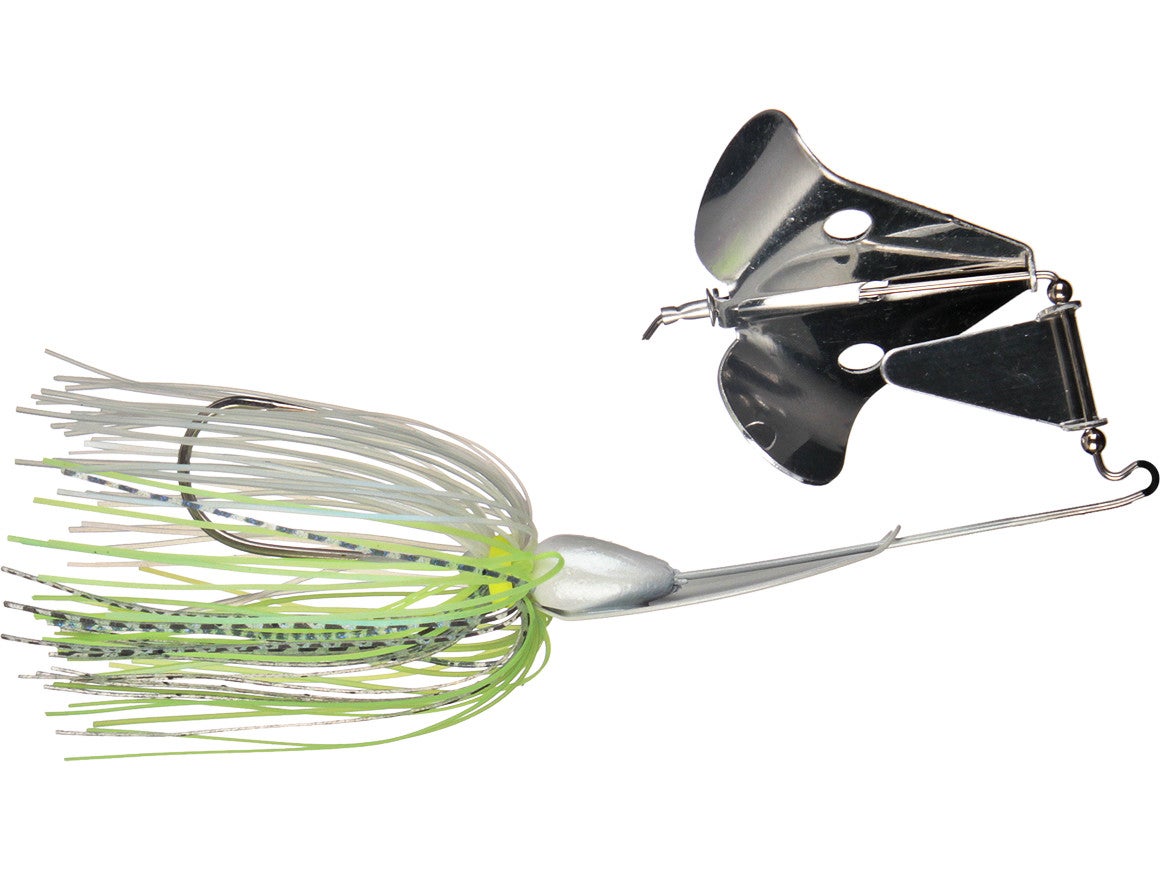 The Warrior Baits Warpath Buzzbait comes up to plane faster than any buzzbait in its class thanks to a innovative metal surface attached to the head of the bait. Because it planes so easily, you can also retrieve it much slower than other buzzbaits, and keep it in the strike zone longer. Available in a range of killer colors, the Warrior Baits Warpath Buzzbait also comes equipped with a clacker for additional noise, a super sharp hook, and a premium silicone skirt.
5 Colors
More From Warrior Buzzbaits
Customer Reviews
Comments: This buzzbait really shines in cooler water or when you need a slow retrieve. I was fishing in 60 degree water and couldn't get a bite on any other buzzbait because I just couldn't get any other buzzbait to stay on the surface with a really slow retrieve. I have used this buzzbait over the last two years with great success. I would highly recommend trying it.
From: Corey: 1/5/17
Comments: Great buzzbait! Landed a 4.5lber after using it for 5 minutes. It rises to the surface so fast and moves slower than any other buzzbait I've used before. It drives the bass nuts!
From: Scott: Marion, IN 9/8/15

Comments: This buzzbait is fantastic. use it all of the time I fish in the morning and the bite is ridiculous. I recommend the 3/8 size for casting and it gets you on bigger fish
From: Vinner: MI 3/23/15

Comments: Best "buzz" I've ever had. Will be ordering in the 3/8 oz. when available. Quick to surface and churns as little or as much as you want with very little effort----You are in control!!
From: Ryan: Douglas, GA 7/31/14

Comments: Best buzzbait i've ever used. It's nice and heavy so it casts well for a buzzbait but comes to the surface very quickly and "ski's" over the weeds with way less snags than traditional buzzbaits.

From: Cameron: VA

Comments: Best Buzzbait on the market, hands-down. If your fishing a lake with heavy weeds...you will want to buy a few of these bad boys!

From: Big Rich: Columbus, Ohio

Comments: This buzzbait is the best there is! You can reel it slower than any other buzzbait on the market. Making it look more natural to the fish. It quickly rises to the surface and the mix of clacking and bubbles make a unique sound. Try it out!!

From: Brian: FL

Comments: This bait is the real deal. You can CRAWL this bait on the surface, and the clacker is real subtle. I got my tail whipped by my partner one day on Lake Murray and I've never thrown another buzzbait since. I've had my best results with the slower buzzbaits in cooler water. Specifically, early Spring and later in the Fall. Black w/ Gold and White on White is all you need.

From: Ryan: Marietta, GA

Comments: This is a great Buzzbait and I have used it many times with great success!

From: Gary: GA

Comments: Best Buzzbait out there! Comes to the surface super fast and can virtually work it as slow as you want with out it sinking!

From: Cal