Yamamoto 4" Shad Shape Worm 10pk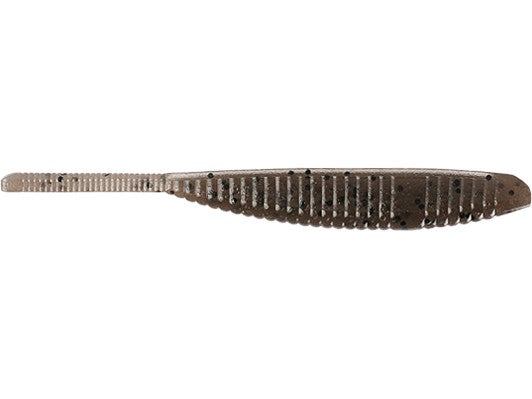 The Yamamoto Shad Shape Worm gives anglers yet another reason to fish Gary Yamamoto Baits. Combining the elements of a ribbed Senko and a tiny shad-like bait, these finesse worms are an ideal choice for drop shotting and darter heading, as well as, a range of other applications. Popular in Japan prior to their release in North America, the Yamamoto Shad Shape Worms offer a killer bait fish presentation that won't overpower the situation if the fish get finicky.
19 Colors
More From Yamamoto Softbaits
Customer Reviews
Comments: Absolutely slaughtered the Smallies on Lake St. Clair this past weekend with the baby bass color on a drop shot. Mimicked the baitfish very well and caught multiple 4+ lb. smallmouth with them
From: Mike: Lagrange, IN 6/9/14

Comments: when all else failed.. this was the answer. Another great yet simple bait. GYB!!

From: Hmongbass: madison, wi

Comments: These just work for smallies in clear water! Better than anything I've tried... But whats funny is that they seem to be upside down in these photos.. I usually nose hook them with the flat side on the bottom and the "hump" facing upwards... IDK, maybe I do it backwards, but they work!!

From: Andrew: Traverse City, MI, US

Comments: Amazing on the drop shot. Caught many limits whiloe others were struggling.

From: JB: Central Coast, CA

Comments: Another vote for this bait!

From: Lou: NJ

Comments: Awesome bait rigged weight cast let fall and twitch and watch the line. I also used for drop shot bait

From: Fishkiller01: Yonkers, NY

Comments: Great bait! I use this bait for drop shottin. I was worried at first b/c Senkos dont last too long. Its a lot more more durable than the Senkos however. Green with black and gold is my favorite.

From: Dave: South Carolina, USA
Comments: This is a great bait for skittish fish in clear water for both LMB and SMB. We fish them on an original slider head 1/16 oz in water from 5-25 ft. The smokes, and greens are hard to beat in clear water. Green w/ Black and Gold is my favorite color.

From: Jeff: New Jersey, USA
Comments: I love this bait. It has been my go to bait for smallmouth on the upper Potomac. They seem to hit this bait when nothing else is producing. Caught my biggest smallmouth using this worm.

From: Charles: Manassas, VA
Comments:Hey this is a great bait for river smallmouth here in PA. We are fishing them on a 1/8 gopher head jig, and skipping them across the rocky bottom. We caught 20 fish between 2 people in about 4 hours. The smoke, and pumkin colors appear to work best.
From:Mike: Allentown, PA