Yamamoto 6.75 Long Pro Senko 10pk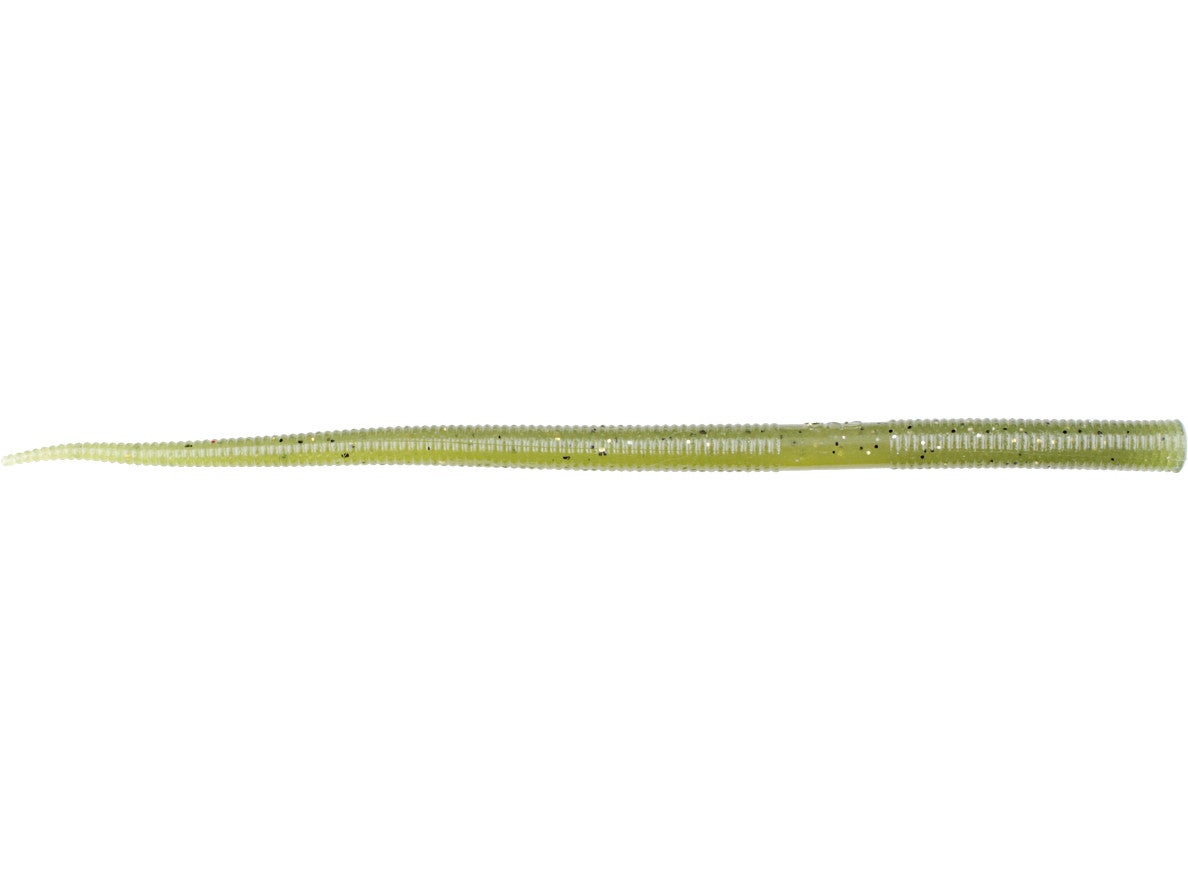 The Yamamoto Long Pro Senko offers all of the fish-catching traits of the Yamamoto Pro Senko, but in a slightly longer, less salty package. Perfect for shakey heads and drop shots, the Yamamoto Long Pro Senko was designed with an unsalted belly to give it neutral buoyancy, which allows the tail float up and generate more action. Especially deadly around spotted bass and smallmouth, the Yamamoto Long Pro Senko delivers the undeniable effectiveness of the Senko in a longer, livelier offering.
| | |
| --- | --- |
| Length | Quantity |
| 6.75" | 10 |
14 Colors
More From Yamamoto Worms
Customer Reviews
Comments: Snagged a bag from my dad, he bought them by accident thinking they were the kut tails that he is obsessed with. I threw one on a drop shot rig & was very impressed. Even nose hooked they were pretty durable. keep in mind, if you set the hook with a dink holding onto the tail you will rip it off. but if you let the fish take it before you set, they have been great. I have been getting multiple fish per worm which I am happy with.
From: Travis: NH 8/29/16

Comments: deadly when fished on a drop shot rig, the up and down wiggle action is crazy. Try them, you will catch a mess of fish!
From: Farren: Red Oak, TX 6/22/15

Comments: I use this worm on a Texas rig with a 1/8 oz bullet weight and a owner worn hook when the the bite gets slow. It always produces. They aren't very durable though and they tear easily. Usually one fish one worm.
From: Andy: Batesville, AR 7/11/14

Comments: Put this worm on a shaky head hook and tested it In the tub. Laid flat on the bottom, no signs of " natural buoyancy"
From: Unknown: USA 3/1/14