Yamamoto Large Flappin Hog 4.5" 5pk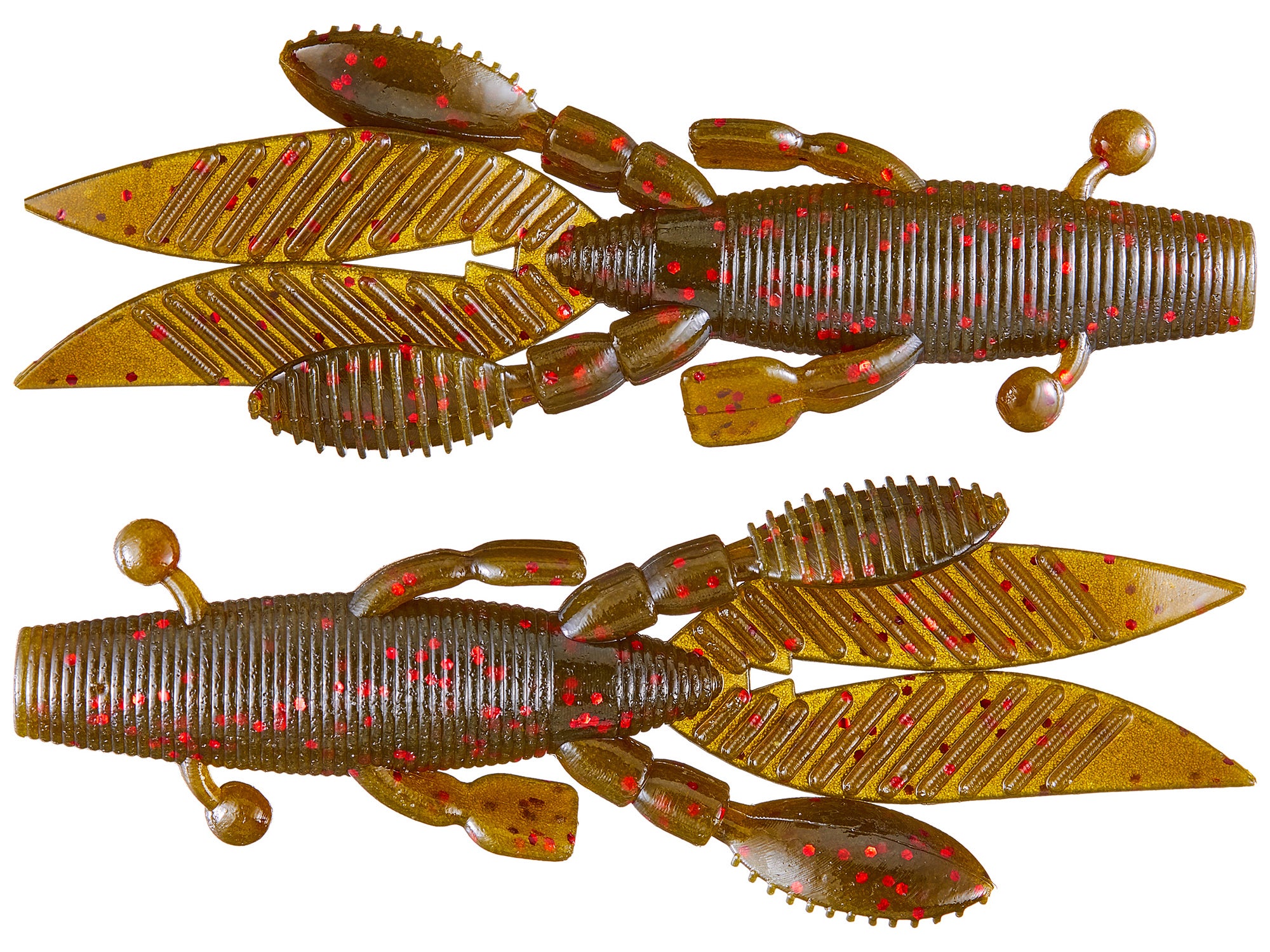 The Yamamoto Large Flappin' Hog features the same winning design and action as the original - now in a bigger size to attract those bigger bites. Equipped with four distinct types of appendages, the appendages are positioned close to the body so the Large Flapping Hog can still get in and out of tight cover with ease. Yamamoto has also incorporated a hollow section close to the tail of the bait to allow for easy hook penetration and rigging. Available in a variety of colors, the Yamamoto Large Flapping Hog is an ideal bait for targeting bigger fish when you're flipping and pitching.
| | |
| --- | --- |
| Length | Quantity |
| 4-1/2" | 5 |
14 Colors
More From Yamamoto Craws And Creatures
Customer Reviews
Comments: Was not to sure about this bait. Well it proved me wrong. Was bank fishing during the spawn. Nothing seemed to be working. Threw this on a jig and first cast. Bam! 3 pounder. Next cast 5 pounder. This bait is semi-durable. Worth the price.
From: Tyler: NY 11/28/14

Comments: best beast bait... behind football jig or flipping jig out beat all soft creature bait quality is also good too; for a softbait.
From: Pmoua: Fresno, CA 3/22/14
Comments: i call these guys my bar of soap. because i might as well have thrown a bar of soap on the hook. yamamoto is such a go to brand, and puts out so many great products, that every once in a while they can let something like this hit the shelves and still take all our money. don't fall for the brand this time. no action to it, falls apart. don't bother. stick to rage tail and net bait for trailers.

From: Mike: Mass

Comments: I use theses as a jig trailer and they rock. They are really flimsy though. I've literally watched the appendages fly off from a bass thrashing it's head back and forth. I'm looking for a cheaper alternative.

From: Jerry: Canada

Comments: Bass love these baits! But they don't hold up at all guys. If they were 4.99 a pack Id keep using them but at over $1 each I just can't do it.

From: Ted: New England

Comments: I recently got back into fishing plastics, after years of hating to finesse fish. I spent many hours relearning how to fish them again. I was introduced to these Flappin Hogs over the summer and they out produced just about every thing in my arsenal. I found them easy to use and fairly durable. I don't recall how many bass I caught but when they weren't biting anything else, this is my go to bait. Caught a 9 LB'er in my local pond using them on a Texas rig 1/8th worm weight and a 4/0 EWG Gamakatsu hook, I rarely missed a fish with this setup. These baits are rather thick and heavy so a huge weight isn't necessary. The action is wicked! They fall just like a crayfish.

From: Shark: Where Blue Angels Fly, MD

Comments: Perfect size for flipping grass with a punch rig. Holds up well to multiple fish. Great product. Probably be great on a big shaky or football head as well.