Yamamoto Mini Skirt 20pk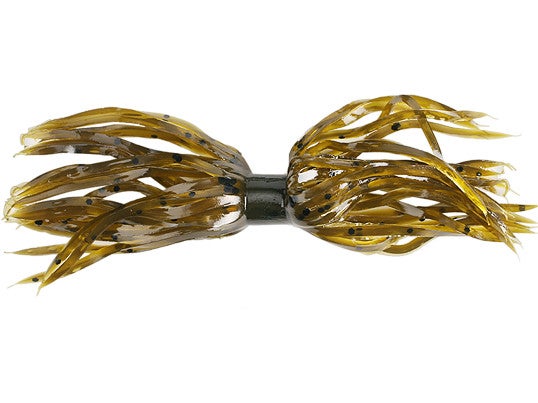 A very versatile addition to your tackle selection, the wide variety of colors available for the Yamamoto Mini Skirt allow you to create your own custom colored spider jigs among other custom creations. To make your own spider jig, cut the skirt in half through the center ring, slide one half onto a plain football head jig with the skirt pointing away from the head. Put a Yamamoto, or other brand, double tail grub on behind the Mini Skirt and you have an instant, custom spider jig. Vary the color combinations for changing conditions. Try putting half a Mini Skirt on the jig head above your standard spider jig for added bulk and contrasting color. The Yamamoto Mini Skirt also works great for bulking up the skirt of a rubber jig. Just slip half of the Mini Skirt on the hook under the existing skirt for more bulk and movement.
3 Colors
More From Yamamoto Softbaits
Customer Reviews
Comments: huh this is a hard decision..spend $7 for 10 hula grubs, or spend the same to potentially make 40 hula grubs. with Mend It and a dab of superglue to keep the skirt on the jighead, you can make any spider grub you want. and when the grub goes fubar after a few fishing...skirt stays in place and on goes a new grub/beaver/brushhog/whatever the heck you are using. the smart man's choice for a spider grub!

Comments: i have had ALOT of success just cutting these in half and using this to add to standing jigs with craws of all kinds,also adding them to shaky jigs with worms but most hits i have gotten are from adding them to the nose end of a texas rigged brush hog.give them a try.great little piece of plastic to add for something different when fish are being picky.

From: Sam: Chicago