Yamamoto Pro Senko 10pk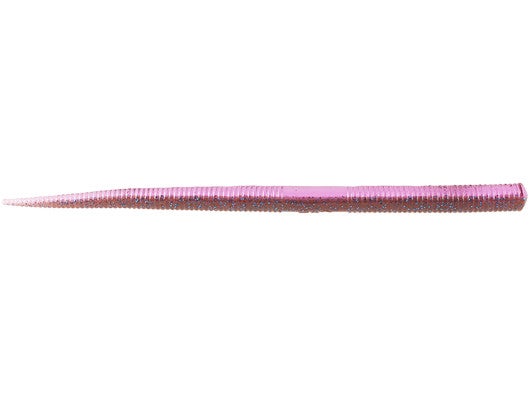 The New Pro Senko has been designed with a thicker head area to help it stay on the hook when used with Gary's Swim Jig or other Shaky-Head style jigs. It still possesses all of the original Senko's incredible fish-catching action. The Pro Senko also casts like a bullet due to its unique design and gets into the strike zone quickly. Available in a wide variety of colors, there is a Yamamoto Pro Senko up to the task.
15 Colors
More From Yamamoto Worms
Customer Reviews
Comments: Deadly when nose hooked on a drop shot. You won't catch more than 1-2 fish per bait before it tears when nose hooked but if you can salvage the worm just use some Mend It to put it back together, or, just cut off the torn tip and re-use it.

From: Sonny: San Jose, CA

Comments: If you can't catch fish w this, quit. You are hopeless.

From: Meat wad: Finessing

Comments: Best Shakey Head Worm made

From: Eric: Midwestern Area Lakes

Comments: I cannot recommend this worm. It does not float and therefore does not work on a shakey head jig. Even on a drop shot, it does not have alot of action and you really have to jig it to impart action. On a wacky rig, it does not have nearly the same action as a classic senko. You can use it with a weighted wacky rig to flick and shake but that is the only real option. Don't waste your money on these, it has limited application. Go on youtube and watch the videos to see the true action.

From: Nathan: Toronto, Ontario, Canada

Comments: i will agree they are a fantastic worm.

From: Andrew: Stratford, CT
Comments: This is a truely fantastic bait. The Pro Senko does not rip as easily as all the other Yamamoto soft plastics, and we all know how easily they rip. The only color you need is plain ol' boring Green Pumpkin. My favorite way to rig it is on a drop shot. Owner weedless wacky hook is my hook of choice for nose hooking or wacky rigging this prosenko on dropshot. A total confidence bait.

From: Matt: North Haven, CT